If your bathtub is showing signs of wear and deterioration, or it's been chipped and worn out, it's time to consider reglazing it.
In this article, we'll talk about what bathtub reglazing is, why it's important to do for your bathtub, and more. Read on!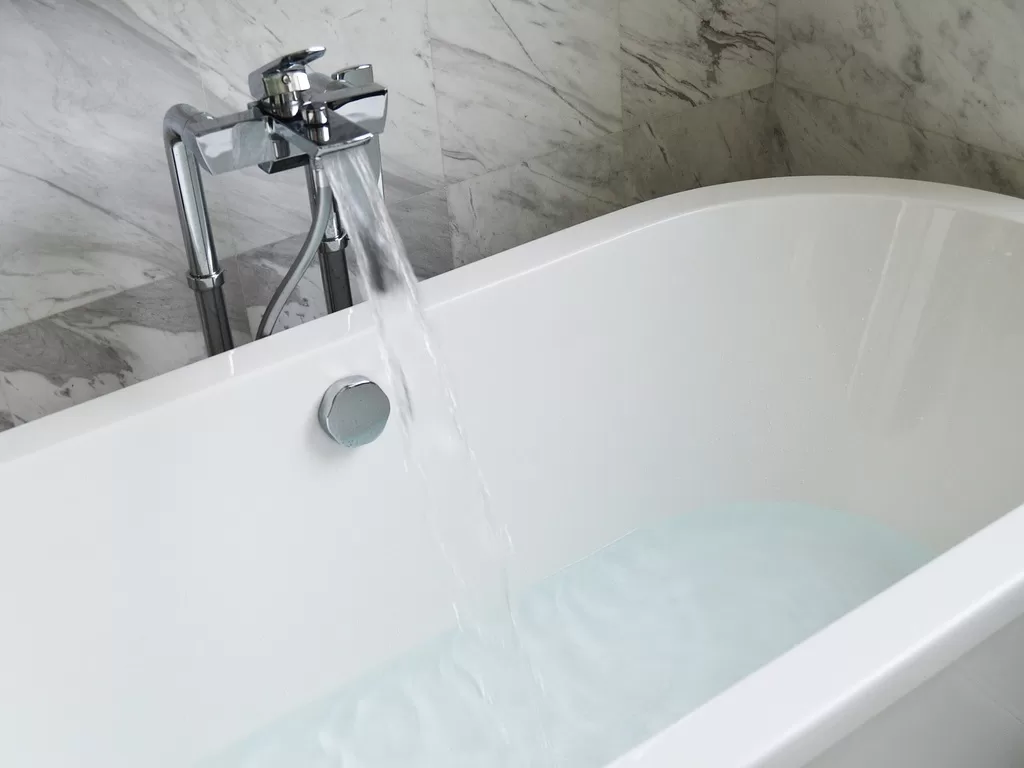 What is Bathtub Reglazing?
Bathtub reglazing is a process that repairs and refinishes the surface of your bathtub, restoring it to its former glory.
The reglazing process involves sanding down any chips or discoloration on the surface of the tub, applying an acid etch solution to ensure proper adhesion of the new finish, and then applying a glossy enamel finish which gives your tub a brand-new look.
You can try reglazing your bathtub yourself, or you can hire professionals like this St Louis bathtub reglazing company. Either way, you'll be enjoying the following benefits:
Save Money
Bathtub reglazing is much more affordable than replacing the entire tub. Depending on the size and type of tub, a bathtub replacement can cost up to several thousand dollars. Reglazing, on the other hand, costs much less and can be done in just a few hours.
---
Read Also:
---
Restore Your Tub to its Former Glory
With bathtub reglazing, you can restore your bathtub to look like new again! This means that you won't have to worry about chips or discoloration anymore, as all of these problems will be addressed with a reglazing job.
Make It Easier to Clean
After reglazing your tub, it's much easier to keep it clean. The glossy enamel finish will make it much easier to wipe away any dirt and grime, allowing you to maintain the tub with ease.
Increase Your Home's Value
By reglazing your bathtub, you can potentially increase the value of your home. A freshly-reglazed tub is sure to add a touch of luxury to any bathroom, which makes it more attractive to potential buyers.
Add New Colors and Designs
With bathtub reglazing, you can also upgrade the look of your bathtub by adding new colors or designs. This means that you can customize your tub according to your own tastes and preferences, making it truly one-of-a-kind.
Extend the Life of Your Tub
Since reglazing your tub adds a protective layer on top of its surface, this can help to extend its life. This means that you won't have to worry about chips or cracks for much longer and can enjoy your bathtub for years to come.
Avoid Mold and Mildew
Reglazing also helps to prevent mold and mildew from forming in your tub. This is important since mold and mildew can cause serious health issues if left untreated, so it's best to take care of them before they become a problem.
Tips For Successful Bathtub Reglazing
If you're going to reglaze your bathtub yourself, keep these things in mind:
Make sure the surface is free of dirt or debris before sanding. This will help ensure that the reglaze coat adheres properly.
Only use an acid etch solution specifically designed for bathtubs to ensure that it won't harm the surface of your tub.
Use a high-quality glossy finish paint specifically designed for bathtubs to make sure it lasts as long as possible.
Allow enough time for each step in the process, including sanding, etching, and painting, so that you can do it right the first time around.
Avoid using abrasive cleaners or scrubbers on your tub after it has been reglazed to prevent damage to the new finish.
Reglazing your bathtub is a great way to save money, extend the life of your tub, and make it look brand new again. With the right tools and steps, you can have a beautiful bathtub in no time! Just remember to follow all safety precautions when reglazing your tub and you'll be good to go.