Freestanding bathtubs have become the epitome of modern bath ware. You can make your bathroom look like it's overflowing with luxury with high-quality accessories.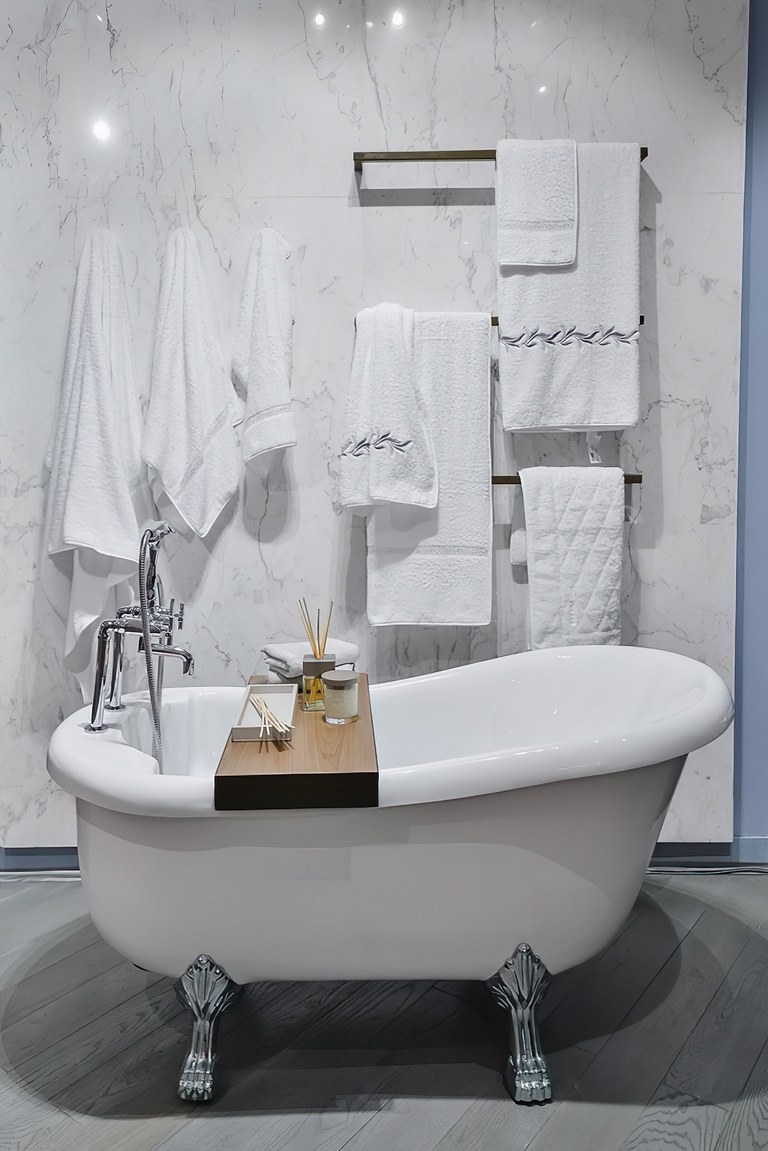 For example, the Allure freestanding bathtubs give you a luxurious feel along with being an efficient purchase.
The following are a few criteria you must consider before installing a bathtub in your bathroom.
Selecting the Best Design
Freestanding bathtubs come in all shapes and sizes. This convenience allows you to be as creative as you want to be.
With unlimited options, all you have to do is select the best suiting freestanding bathtub that goes with your bathroom.
You can have a classic-foot tub, modern egg-shaped bathtub, modern rectangular, or oval design tubs. Their other popular designs include the classic wooden style, rustic, gold-plated, and so on.
Also, consider your building's architectural design when selecting the tub. So it is an ideal choice to consult with an architect or a firm specializing in freestanding bathtubs.
Color and Lighting
Color selection is an important thing when it comes to a bathroom. With custom-made freestanding bathtubs, you have numerous choices to play with. In cases where you are revamping your household, it's better to select a bathtub and construct the bathroom environment around it.
You can either set a theme or select modern color pallets to enhance the visual impact. Another essential feature that you might want to consider is lighting. There should be enough lighting in the bathroom.
Natural lighting is always an advantage if you want to increase the visual impact of your bathroom. In cases where you do not have adequate natural lighting, you may use spotlights, warm lights, or even wall-mount LEDs.
---
Read Also:
---
Material Used for the Tub
The material of the freestanding bathtub speaks a lot about the luxurious lifestyle. You can buy exotic and expensive bathtubs made out of stone resin or copper.
The second way to give your bathroom an elegant look is by understanding the ambiance of the house and the bathroom and getting the suitable material.
A wooden house will require a wooden-based freestanding bathtub. You can also go for acrylic, porcelain, or cast iron which are less expensive but still give a touch of luxury to your bathroom.
Placement of the Tub
The placement of your freestanding bathtub is an essential point to consider while designing your bathroom. A misplaced bathtub will consume a lot of space and can turn out to be messy during repairs and maintenance.
It is best to place your bathtub under a light source to emphasize the beauty of your bathroom. Placing it near a window is also advised to let in the fresh air as you enjoy a relaxing bath.
Use Decor and Ornamentations
Another thing that you can do while installing a freestanding bathtub is ornamentation. You can add objects that emphasize the elegance of your bathtub. For example, you can consider putting a customized wall piece with backdrops near your bathtub to create a luxury vibe.
Adding a large painting or a few live plants can help you create a lively and creative atmosphere inside the bathroom.
Another thing that is popular among the freestanding bathtub users is the addition of mannequins and modern figures. This gives a much more futuristic look to your bathroom.
Final Thoughts
Your tastes and preferences and the overall theme and feel of your bathroom are the things that matter most when choosing a bathtub.
Utility accessories such as the Allure freestanding bathtubs can transform your bathroom's appearance and give it an expensive feel.