You've heard the rumors about Knoxville and bed bugs. Bed bugs are everywhere in Knoxville and the surrounding area.
But does that mean you have to live in fear? Not at all! You can prevent and control bed bug infestations in your home or business with the correct information.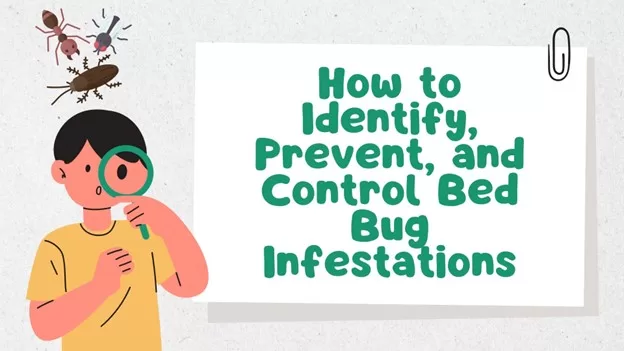 This guide covers everything from bed bug detection to finding a top-notch pest control professional in Knoxville.
We'll also provide tips on what to do if you think your home is already infested with these unwelcome houseguests. So stay tuned—we'll teach you everything you need to know about the battle against bed bugs!
What Are Bed Bugs?
Bed bugs are small, flat, oval-shaped insects. They have a reddish-brown color and are about the size of an apple seed. Bed bugs feed on human blood and leave behind itchy bites on the skin.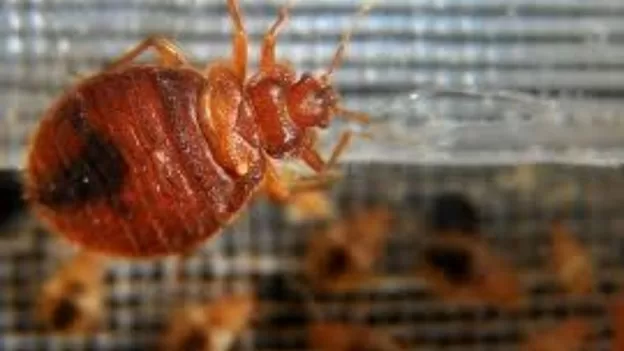 These bed bugs can be found in many places, including homes, hotels, dorms, apartments, hospitals, and more. They hide in cracks and crevices around beds, furniture, carpets, and walls. As they prefer to stay close to their hosts—humans—they tend to come out at night when people are sleeping.
Bed bug control in Knoxville is a serious matter that requires immediate attention. These pests can cause significant discomfort and harm to humans, including allergic reactions, skin irritations, and even psychological distress.
If left untreated, bed bug infestations can quickly spread to other areas of your home or workplace, making them much harder to eliminate.
Therefore, it is essential to identify a bed bug infestation as early as possible to prevent it from spreading and causing health complications.
---
Read Also:
---
Signs of a Bed Bug Infestation
If you're worried you might have a bed bug infestation, the first thing to do is look for signs of the tiny critters. Here are some of the telltale signs that could indicate a bed bug problem:
Dark or rusty spots on mattresses, sheets, and other fabrics are dried bed bug excrement.
Small eggshells or shed skins near hidden crevices or mattress seams.
Small smears of blood on the bed sheets or pillowcases are caused by bed bugs being crushed at night.
A sweet, musty odor is coming from the affected area.
Of course, spotting these signs won't tell you definitively if you have an infestation—it could just be an unlucky coincidence! The only way to be certain is by contacting a professional pest control service to come in and assess your situation.
Prevention & Control Strategies
You now understand how to recognize the signals of a bed bug infestation, let's chat about how to prevent and control it. Preventing bed bugs is better than dealing with an infestation. After all, a pound of cure is worth an ounce of prevention.
The Basics
The most important thing in preventing bed bugs is being prepared and vigilant. Before buying secondhand furniture or clothes, check them thoroughly. Since they can easily hide in items like fabric or cushions, look for any signs of bed bugs, such as small spots and dark stains.
Remember to inspect your luggage after traveling and check around the seams of mattresses and furniture if you stay in a hotel room overnight.
Regular Inspections
If you've had bed bugs before, check for new infestations regularly. Pest control professionals can find these critters with trained eyes and know where they hide. If you notice a problem, call a professional immediately to save time, money, and stress!
Eco-Friendly Treatment Options for Bed Bugs
Do you care about the environment and want to stay as natural as possible when treating a bed bug infestation? Have no fear! Several eco-friendly treatment options are available to help keep your home free of bed bugs and other pests. Here are some of the most reliable eco-friendly treatments for bed bugs:
●  Heat Treatments
Heat treatments involve using special heaters, heated air blowers, and steamers to raise the temperature of an infested area. Heat kills bed bugs and their eggs by dehydrating them, and heat treatments effectively eliminate bed bugs but require more preparation than chemical treatments.
●  Cold Treatments
Cold treatments use cryogenics to freeze out bed bugs and their eggs. Powerful electric blasters emit cold air that instantly kills bed bugs and their eggs. Cold treatments are used for smaller, localized areas because they don't penetrate furniture, carpets, or mattresses.
●  Vacuuming
Vacuuming is a great way to remove any visible signs of bed bugs from your home. Bed bug vacuums can quickly remove adult bed bugs and their eggs from carpets, walls, furniture, and other hard surfaces. Vacuuming can reduce bed bug numbers, but it cannot eliminate them.
●  Chemical Treatments
Chemical treatments involve the use of insecticides and growth regulators that are sprayed or dusted in areas where bed bugs are present. While chemical treatments can be effective in eliminating bed bugs, they should only be administered by a licensed pest control professional.
Chemical treatments may also require multiple applications over several weeks to ensure that all bed bugs and their eggs are eliminated.
Professional Extermination Services for Bed Bug Infestations
Find a qualified exterminator in Knoxville if you need help with bed bugs. Here are some essential tips when looking for a pest control service:
●  Experience
Make sure to find a pest control company with certified technicians specializing in treating bed bug infestations. It's also important to ask how long they've been in business, how many bed bugs they've treated, and the methods they use.
●  Research
It's always a good idea to research any company you're considering before hiring them. Be bold and ask your friends, family, or neighbors for recommendations or read online reviews to get an idea of the quality of their work.
●  Price
Before hiring a company, check their prices because bed bug extermination can be more expensive than other pest control methods. Check their rates and certifications.
With the right exterminator, you can say goodbye to those pesky bed bugs for good!
Follow-Up Care & Prevention Tips After Treatment
Once the bed bug infestation has been resolved, you want to remember follow-up care and prevention. All that time and money spent can go to waste if the issue isn't addressed before it gets out of control!
Follow-Up Inspections
Regular follow-up inspections are essential to ensure that more eggs or bugs have yet to pop up. You may need monthly or quarterly inspections, depending on the infestation.
Bed Bug-Proof Bedding Encasements
Bedding encasements are a great way to help prevent bed bugs from returning. These encasements are like a fitted sheet that you slip onto your mattress and box spring, trapping any bed bugs inside so they can't escape.
Vacuuming & Cleaning Up Messes Promptly
Vacuuming regularly removes stragglers, preventing re-infestation. It's also essential to clean up any messes quickly—any crumbs, food, or debris left behind could attract more bugs.
Finally, look for bed bug bites, moltings on sheets and furniture, and dark streaks or spots near mattresses or furniture where they hide during the day. Taking proactive steps helps you keep bed bugs away for good and ensures your family is safe from them!
Final Thoughts
With proper prevention and extermination, Knoxville bed bugs can be avoided. It's crucial to recognize bed bug symptoms and prevent infestations. Bed bugs are experts at hiding in small cracks and crevices, so keeping your home clean and clutter-free is the best way to avoid them.
If you spot any signs of bed bug activity in your home, don't hesitate to contact a professional team for a thorough inspection and eradication plan. With the right help, you can return home to a comfortable, bedbug-free state in no time!