Ending your day with a happy and secure home is everyone's top priority and their right too. But investing tons of money on an expensive CCTV camera that is hard to install and operate is all old school.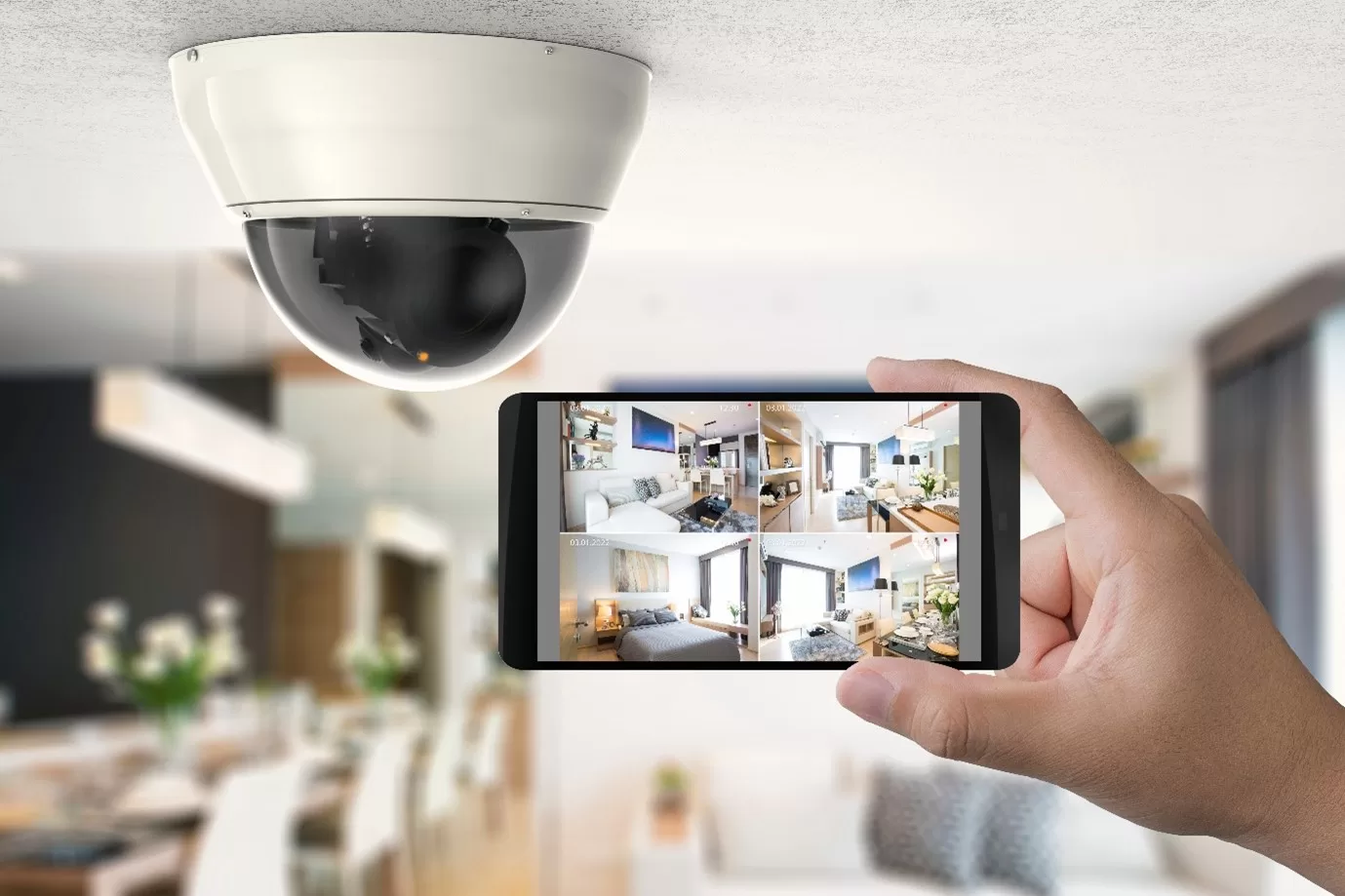 In the modern age, companies are trying to stay relevant with the new Generation and attain maximum security most easily. Therefore, these modern-day companies have introduced gadgets that are easy to install and can operate from your mobile phone!
The possibilities are endless, from a digital lock and key for your door to a smart alarm that can sense an intruder and allow you to ring the authorities.
We have listed a few of these devices to get you started on home security and a safer lifestyle.
Video Doorbells
A stream of videos of what's happening at people's front porches: like the funny yet astonishing video of a boy using his jacket to keep the door open, made people curious.
We know you wondered how people got their hands on these videos and how you can see what's happening at your front door. Well, video doorbells are the answer. It is as essential for home security, especially if you live with older people and children.
I highly recommend the Ring Video Doorbell Pro 2 as my favorite doorbell product. It activates a motion sensor and provides high-quality video with live streaming and night vision. What's great is that you can access it through your Android or iPhone to see who's at your door.
---
Read Also:
---
Security Camera
For decades, the most important and widely used security device, the security camera, comes in different shapes and sizes with a broad spectrum of functions.
You can find the right one for your home: the one that keeps an eye on your backdoor, side of your house, front porch, or even indoors to provide you with peace of mind.
Do you have an EV chargers at home? Remember to place a camera there too. Hacking EV chargers is a growing problem and could lead to intruders inside your home.
You can also read more about ways to protect your electric vehicle charger from thieves. However, ensure that your camera has a 360 span (you never know the direction of a threat) and weather guard casing for outdoor cameras.
HD video quality, motion detection, night vision, two-way audio, and live footage to assess from your phone and recording is a bonus if you can find all or some of these specialties in your camera.
Smart Alarms
Smart alarms are another addition to the security bucket list. These alarms can be set up anywhere around the house, in strategic places or doors and windows.
You can consider it as another layer of protection for your home. It will go off when it notices unusual activity at your home, activating a siren and giving you a mobile notification.
Netatmo, a French company, brought a device to the market. This indoor siren is capable of automatic activation and deactivation. It also has an intelligent quality of pre-recorded sound, so the intruders think there's someone at home!
Smart Locks
It has to be the easiest way to keep uninvited people at bay. A smart lock can help you control access to people in and out of your house. Throw your key to the river because your smartphone or smartwatch is the new key!
You can use these virtual keys to access your home with an automatic door closing as you leave. In addition, you can track who's visiting your place and grant time-specific access to guests.
I couldn't find my keys in emergencies, but who cares anymore because I always got my phone at hand!
Motion Sensors
Motion sensors could be costly, but it's completely worth it. Make your home safe at night with these gadgets. It can detect motion indoors or outdoors, wherever you install it, and send you a notification through the phone. Did I mention that it has a siren, too?
Whether the Aqara motion sensor with 170 degrees angle view and voice control or the Canary Pro with night vision and an application to directly call the authorities. You can find a range of motion sensors to select from and get a suitable one.
Personal Alarms
You can find this device with me at all times. These alarms come as keychains in sturdy design, so it blends with your style. Anytime you're facing an uneasy situation, press the button (if any) or pull the keychain, and that's it! So you've done your part!
The keychain makes an ear-piercing sound that alerts the bystander or people nearby and scares the attacker away. Some of these devices may have more variable features, such as a LED strobe light, sound recording functions, or sending a notification and location to your assigned emergency contact.
Window and Door Alarms
Let's make it clear first, where does the burglar commonly enter the house? Through windows and doors would be your answer. Therefore, we are working to keep t safe and shut and protect your home from break-ins.
Haven is a door lock, but not like your traditional ones. It is installed at the bottom of the door and prevents anyone from entering your house. As for the windows, you can get an alarm with vibration sensors that detects when someone forcefully opens your window or cuts the glass.
If you have sliding windows, then magnetic sensors could be of help. Protecting your home from intruders, burglars, and other potential threats has been challenging.
Smart Lighting
A lightbulb that not only brightens up your room but also takes home security very seriously. We all are familiar with leaving a few lights in the house on while you're off to something. It gives an illusion that someone might be at home.
Let's take this illusion to another level by setting up schedules for turning on the lights. With new advancements, these lights can now mimic the way you use lights.
Do you turn on the lights at seven sharp? Your new device will do this for you now. It is a great way to make the intruders know that someone is present at home.
Smoke Alarms
They are not much different from regular smoke detectors, however. But if we're talking about all the devices to keep your home safe, let's include this little one, too.
A smart smoke detector may also have a built-in carbon monoxide detector. But what's the main difference between this and a regular one? It can detect problems within itself and monitors battery power and sensor function.
It can detect smoke or heat much faster and will send a phone notification so you can take immediate action.
Home Security System
Manage all the security gadgets from one place, a hub -or we can say- a home security system! Control or manage all your devices: indoor and outdoor cameras, smoke detectors, window sensors, key fobs, panic buttons, or sirens, from one place.
It also has a sensor to detect human or pet temperature, hence doesn't make unnecessary sounds while your cat is goofing around the patio. So before getting one, ensure it has good battery power so it works even during long power cuts.
The SimpliSafe home security system is my top choice. It is easy to install and use, not to mention that it comes with so many security components. You can also add up to 10 more indoor cameras, so risking my peace of mind is never an option.
Key Takeaways
Securing your home is an essential part of our lives. And with so many gadgets in the market, finding some authentic and reliable ones could be challenging.
Therefore, we recommend you search the market and find a product that meets your requirement; does your camera covers all areas of your home, or are there any blind spots? Always do your research in terms of its functionality and prices before finalizing it.
The security of your home and your loved ones is a crucial aspect that doesn't involve compromises. However, with so much advanced technology, it is safe to say that you will find the gadget that suits you the most!