Hey there, homeowner! As someone passionate about organization, you know that a well-designed living space can make all the difference in your daily life, right?
That's why decluttering is always on your to-do list, keeping your home functional and a breeze to be in.
However, how can you keep your space organized and stylish without breaking a sweat? Sure, you can use some storage solutions. But if you want to level up your organization game, custom cabinetry is where it's at.
If you're curious about how it can fix your decluttering, you're in the right place! In this guide, you'll learn the perks of investing in tailor-made storage and tips on choosing the ideal cabinetry for your unique needs.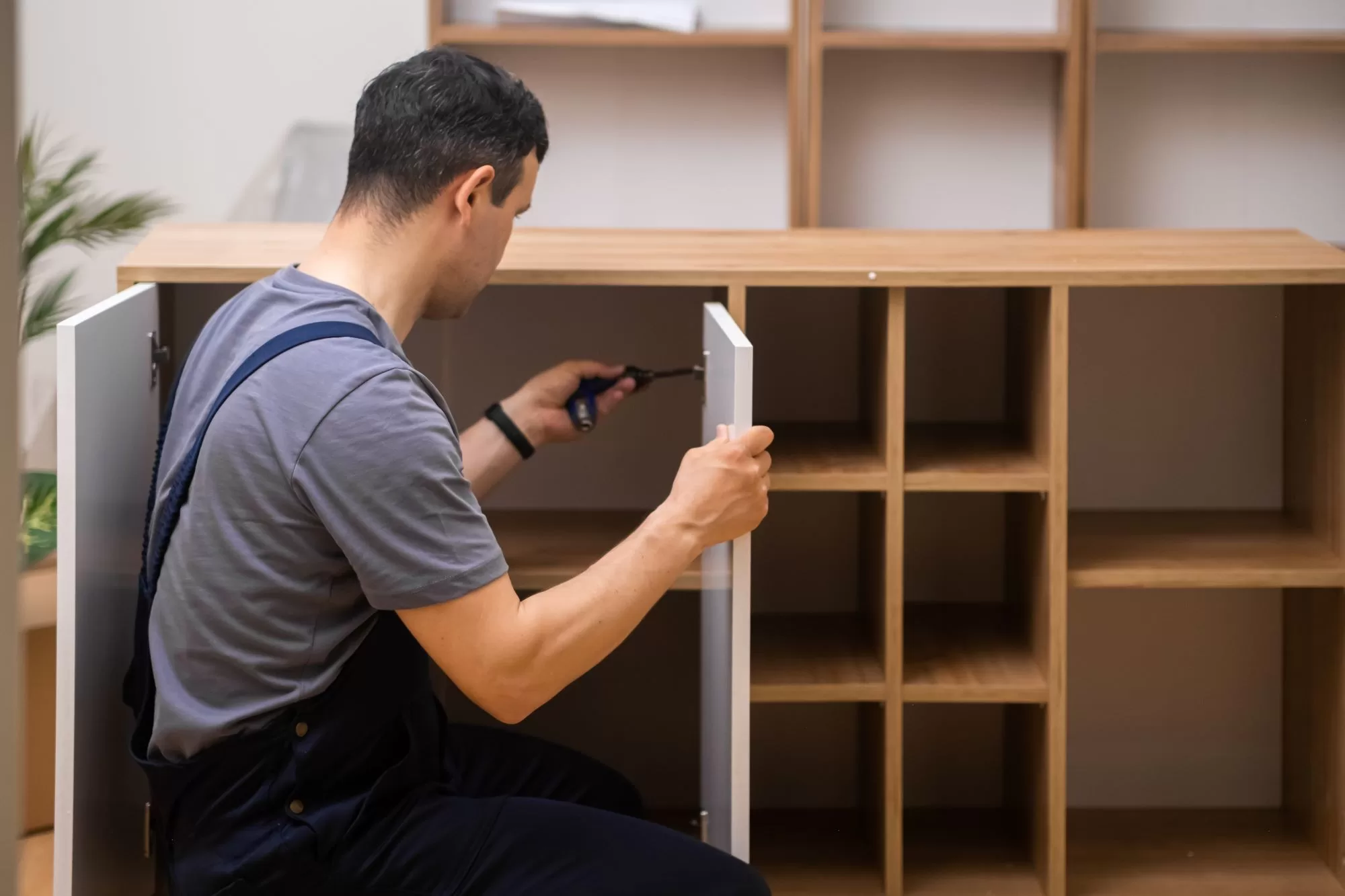 Here's how decluttering can be both stylish and efficient with custom cabinetry.
The Benefits of Custom Cabinetry
When it comes to organization, custom cabinetry has numerous advantages over store-bought options. Here are just a few reasons why you should consider investing in custom cabinetry for your home:
Custom cabinets are tailored to you and your space. You can pick the exact dimensions, materials, finishes, and hardware to create storage that reflects your style.
Store-bought cabinets can't compete with custom ones when maximizing space. The latter can be specifically designed to fit any area, even the most awkward or irregular spots, ensuring every inch of your home is used efficiently.
High-quality custom cabinets not only make your home look and work better, but they also add value. Did you know that many buyers are often willing to pay more for well-designed, built-in storage solutions?
Most cabinets are crafted with top-notch materials and expert workmanship. In short, they'll stand the test of time and provide reliable storage for years.
Environmentally friendly options:
Looking for eco-friendly storage? Custom cabinetry lets you choose materials like sustainably sourced wood or recycled products. Now you can create storage solutions that align with your environmental values.
Need cabinets tailored to your needs? You may select a design for custom cabinets with features for those with mobility issues or disabilities. This way, your storage solutions will be stylish, accessible, and user-friendly.
Want cabinets that blend with your home's design? Custom cabinets can be tailor-made to fit your existing interior scheme. That way, you'll maintain a visually appealing space.
With all these in mind, custom cabinetry is a fantastic way to enhance your home's functionality, aesthetics, and value.
---
Read Also :
---
Design Ideas for Custom Cabinetry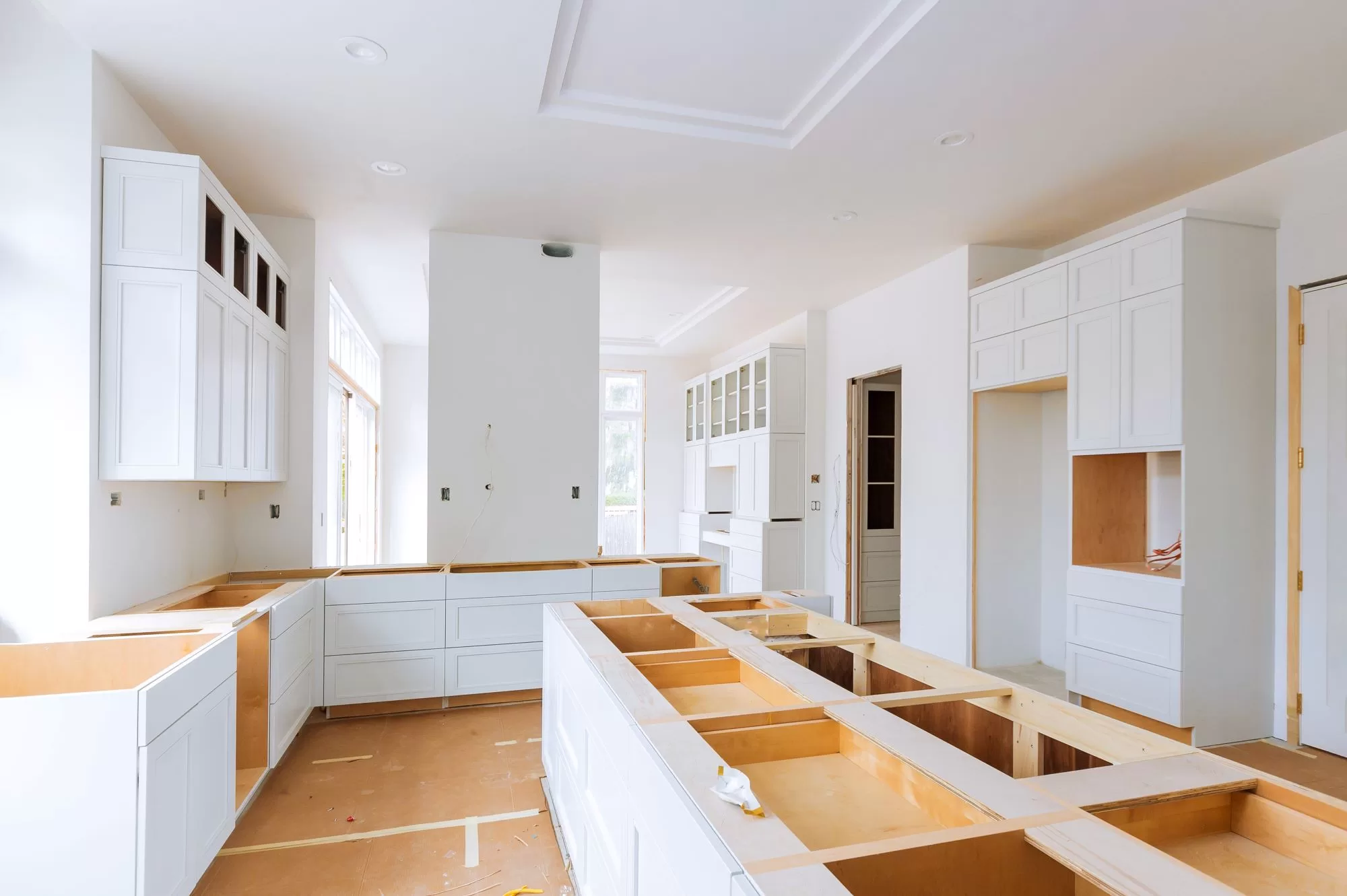 The sky's the limit when designing custom cabinets for your home. Here are some inspiring ideas to get your creative juices flowing:
Kitchen: Add pull-out pantries, appliance garages, and built-in spice racks to keep your kitchen clutter-free and organized.
Home office: Go for floor-to-ceiling bookshelves and filing cabinets to keep your work area neat.
Bedroom: Consider a custom walk-in closet with hanging rods and accessory organizers to make getting dressed a breeze.
Bathroom: Choose custom vanity cabinets with built-in storage for toiletries and linens, keeping your bathroom relaxing.
Mudroom: Design custom lockers or cubbies with hooks and benches to keep your entryway welcoming.
Laundry room: Incorporate custom cabinets with pull-out hampers and folding counters for laundry supplies, making laundry day a breeze.
Kids' rooms: Build custom beds with bookshelves and toy organizers to keep your kiddos' rooms tidy.
Garage: Design custom cabinets and workbenches with plenty of storage for tools, giving your garage an efficient workspace.
Living room: Create an entertainment center with adjustable shelves and integrated lighting to revamp your living room.
Custom cabinetry can cater to your specific needs, making it an ideal choice for homeowners creating a personalized living environment.
Tips For Choosing the Perfect Custom Cabinetry
Now that you know how custom cabinets benefit your home and which spaces they can improve, you'll need to ensure they meet your design preferences. Keep these vital tips in mind:
Set a budget: Custom cabinetry can be a significant investment. So, it's essential to set a budget upfront. This will help you prioritize your must-haves and avoid overspending.
Work with a reputable cabinetmaker: Find a skilled and experienced cabinetmaker to help bring your vision to life. Check their portfolio, read reviews, and ask for references to ensure you're making the right choice.
Choose quality materials: Go for durable, high-quality materials that stand the test of time. This includes solid wood, plywood, and top-notch hardware.
By following these tips, you can create functional and long-lasting storage solutions in no time.
Ready To Invest in Custom Cabinetry?
Custom cabinetry is a fantastic solution for those who love organization and need efficient storage. Investing in personalized cabinets can turn your interior space into a functional and beautiful haven.
Why wait any longer to improve your home organization and design? See the difference it can make in your daily life. Happy organizing!