Artificial grass has become a popular choice for homeowners seeking a low-maintenance and visually appealing alternative to natural grass. While artificial turf is known for its durability, it's not entirely immune to wear and tear over time.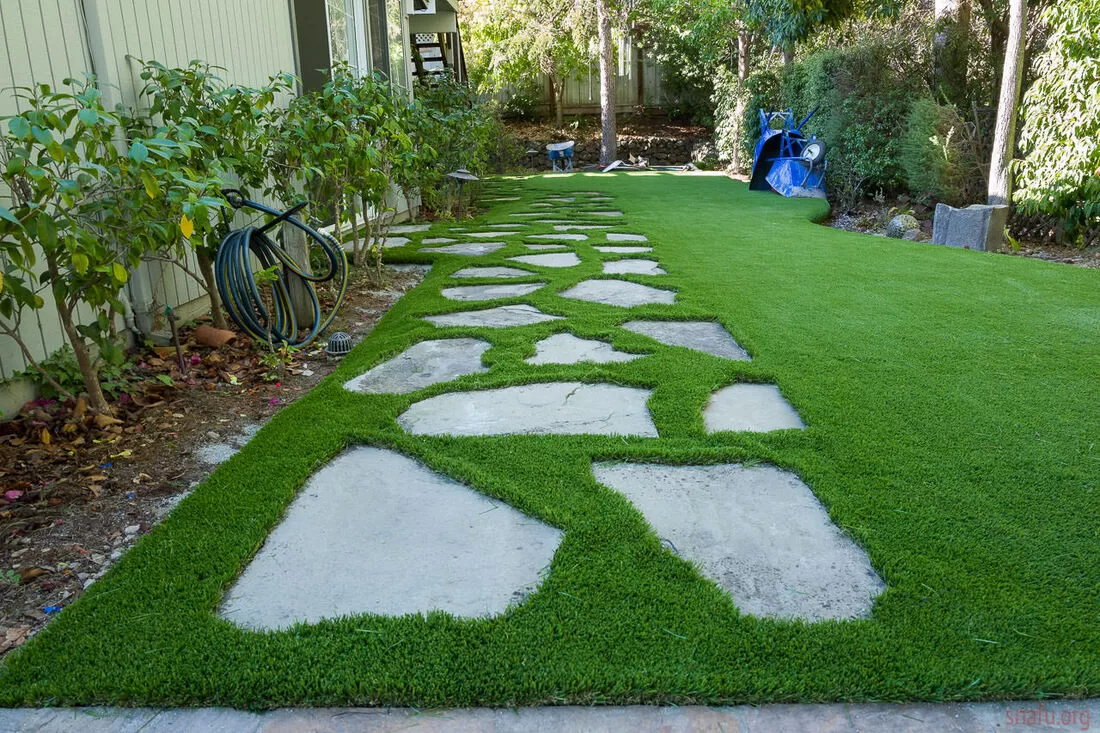 The good news is that in many cases, artificial grass can be repaired, helping you extend its lifespan and maintain its aesthetic appeal.
In this article, we'll explore the possibilities of repairing artificial grass and discuss common issues you might encounter.
Understanding Repairable Issues
Artificial grass Perth is designed to withstand a range of conditions, from heavy foot traffic to changing weather. However, several factors can contribute to the need for repairs:
Seam Separation
If the seams of your artificial grass begin to separate, it can result in uneven surfaces and tripping hazards.
Burns or Melting
Excessive heat, such as from reflective windows or hot objects, can cause the grass fibers to melt or burn, resulting in unsightly spots.
Worn Areas
High-traffic zones, especially on sports fields or playgrounds, can lead to worn patches where the grass fibers become flattened or discolored.
Drainage Issues
Clogged drainage or improper installation can cause water to pool on the surface of the artificial grass, potentially leading to mold or unevenness.
---
Read Also:
---
Repairing Artificial Grass
Fortunately, many issues with artificial grass can be addressed through repair rather than replacement:
Seam Repairs
If seams are separating, a professional installer can rejoin them using specialized adhesives and tools. This will restore a seamless appearance and ensure safety.
Patchwork
Small worn areas or burns can often be repaired by cutting out the damaged section and replacing it with new artificial grass. The new piece is seamlessly integrated into the existing turf.
Brushing and Fluffing
To revive flattened or worn grass fibers, regularly brush and fluff the surface using a soft-bristle broom. This can help restore a natural appearance.
Infill Adjustment
If drainage issues are causing pooling water, adjusting the infill material can help improve water flow and prevent mold growth.
When to Consider Replacement
While many issues can be repaired, there are cases where replacement might be the better option:
Extensive Damage
If a large portion of the artificial grass is damaged, it might be more cost-effective to replace it rather than attempt multiple repairs.
Aging Grass
Over time, artificial grass can show signs of aging, such as fading or loss of resilience. If the turf is significantly deteriorated, replacement might be the best solution.
Poor Initial Installation
If the original installation was poorly done, it might lead to ongoing issues that are challenging to repair effectively.
Preventing Future Repairs
To minimize the need for repairs, follow these preventive measures:
Proper Installation
Choose a reputable installer who follows proper installation procedures to ensure the longevity of your artificial grass.
Regular Maintenance
Regularly clean, brush, and inspect your artificial grass to catch issues early and prevent them from escalating.
Protective Measures
Place heat-resistant barriers near reflective surfaces and avoid placing hot objects directly on the grass.
Conclusion
In most cases, artificial grass can be repaired to restore its appearance and functionality. Whether you're dealing with seam separation, worn areas, or drainage problems, consulting with a professional can help you determine the best course of action.
Regular maintenance and prompt repairs can significantly extend the life of your artificial grass, allowing you to enjoy a vibrant and beautiful lawn for years to come.