As you get ready to do up your lawn, one important thing that most homeowners forget to consider is what their lawn is made of.
That's right while most people associate lawns with real grass, that doesn't necessarily have to be the case. There are other options you can consider, including artificial turf.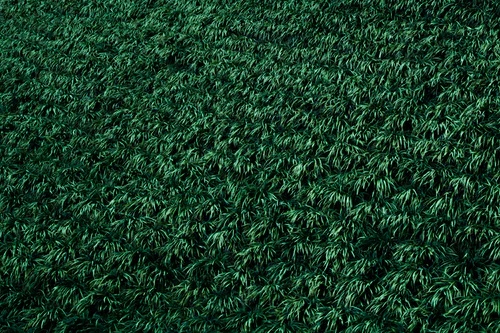 An artificial turf is a great option for anyone stressed at the amount of maintenance work a traditional lawn requires.
After all, unlike grass, you don't need to mow or water turf. This also means that it looks great at all times, which is important if you live under the rules of a housing association that regulates what your lawn should look like.
However, the biggest advantage of artificial turf is that it is extremely budget-friendly and can save you a ton of money.
While it does require a bigger upfront investment than real grass, this investment will soon pay for itself and help you cut back on home maintenance costs.
1.  Reduced Water Usage
This is, perhaps, the most obvious way in which artificial turf can save you money. Most lawns require 1-1.5 inches of water per week. This works out to about 620-930 gallons of water, which, to say the least, is a lot of water.
In fact, the EPA estimates that half of all outdoor water usage about 15% of all water usage in the home goes to lawn care.
Artificial turfs do not need to be watered, which can significantly cut down on your water bill at the end of the month.
2.  Flexibility
What many people don't realize is that there are several different types of lawn grass.
When planting grass, there are several considerations that you'll have to keep in mind, including the weather and the location where you live, before you can choose which grass to grow.
Turf, however, doesn't have this issue. The reason for this is because the turf is extremely flexible and it works in all weathers and locations.
As the team at this website points out, turf is far more suitable as well for a variety of uses.
So, no matter whether you're planning to let your kids use your lawn to play soccer or create a mini-golfing area where you can relax, it will be able to adapt to your needs.
---
Read Also:
---
3.  Reduced Hardware Costs
Here's something you may not think of when you see your lawn the amount of hardware it requires.
Even something as basic as a lawnmower can set you back an average of $1000, and if you buy a riding mower, you can expect to pay as much as $2000. Other lawn care products that you will need include sprinklers, hoses, and more.
The cost of all these products adds up. While the grass may be cheaper than turf, when you consider all the additional hardware you require, this calculation changes considerably.
However, with artificial turf, all you're paying for is the initial product – you don't have to worry about additional tool costs since it doesn't grow.
4.  Maintenance Costs
Aside from the above-mentioned tools, there are several other expenses involved in lawn maintenance. These include fertilizers, weed killers, and more.
Not only are these products a drain on your household budget, but they can also be harmful to your health.
They are an even greater risk to small children and pets, who cannot understand the precautions to be taken while handling these chemicals.
This means that, in the case of an accident, you'll also have to worry about possibly paying for hospital or vet bills, which can further affect your finances.
Additionally, you'll be stressed out and worried, all of which you can avoid with artificial turf.
With turf, all you need to purchase is a few cleaning supplies, which are affordable and long-lasting.
There's no need to continuously battle weeds or worry about whether your grass is growing well or not turf will look great and, for the most part, take care of itself.
All that's required of you is very little maintenance, especially when compared to real grass.
5.  Reduces Home-Care Costs
Aside from maintaining the lawn, another set of maintenance costs that you have to worry about with grass lawns are those associated with home maintenance.
In regular lawns, you risk developing grooves and valleys, in which water can accumulate and create small pools or puddles.
These small, stagnant pools of water can be extremely problematic they are a breeding ground of bacteria and attract all sorts of insects and vermin, including mosquitoes and rats.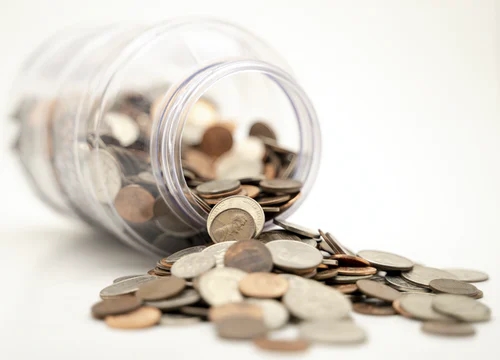 Getting these puddles looked after takes the expertise of professionals, especially if this is a frequent issue.
This, of course, means you guessed it a drain to your budget. With turf, you won't have to worry about the risks of puddling.
Before turf is installed, the installers will smooth out the ground, so even if it rains heavily, the water will simply drain away.
6.  Other Costs
Let's face it – if you have children or pets, they will play on your lawn. If your lawn has grass and soil, there's a good chance they'll trail mud into your home or get grass stains all over their clothes.
These stains are often permanent, and you will have to discard the damaged clothes and replace them with new ones.
Even if they aren't permanent, they require a lot of cleaning to get out, which means paying for electricity (for your washing machine), detergent, and water.
When mud is trailed inside the home, you have to spend time, energy, and money cleaning it up.
If it gets on furniture or soft furnishings like curtains and sheets before you notice, you face the same issue you do with stained clothes either they need to be replaced, or they need to be deep cleaned. Additionally, if a pet has gotten dirty, it'll need to be washed.
With artificial turf, your kids and pets can play as much as they want, even as hard as they want.
There's no risk of grass stains getting on their clothes or mud getting into your home. You're happy, they're happy, and you save money and effort a win all around!
If properly installed, artificial turf can last up to two decades, by which time it will more than pay for itself.
Going artificial may seem like a risk, especially if no one else in your neighborhood has taken the plunge yet, but you'll soon discover that there's nothing but upsides to this decision.