There is nothing like a beautiful lawn to make your day.
Everyone likes looking at bright, healthy green lawns minus the brown patches and weed overgrowth. However, it can be difficult to maintain your lawn year-round. It's not just about mowing the lawn.
You would also need to invest in a sound sprinkler system, weed control, and occasional landscapers. This is where artificial grass starts making sense.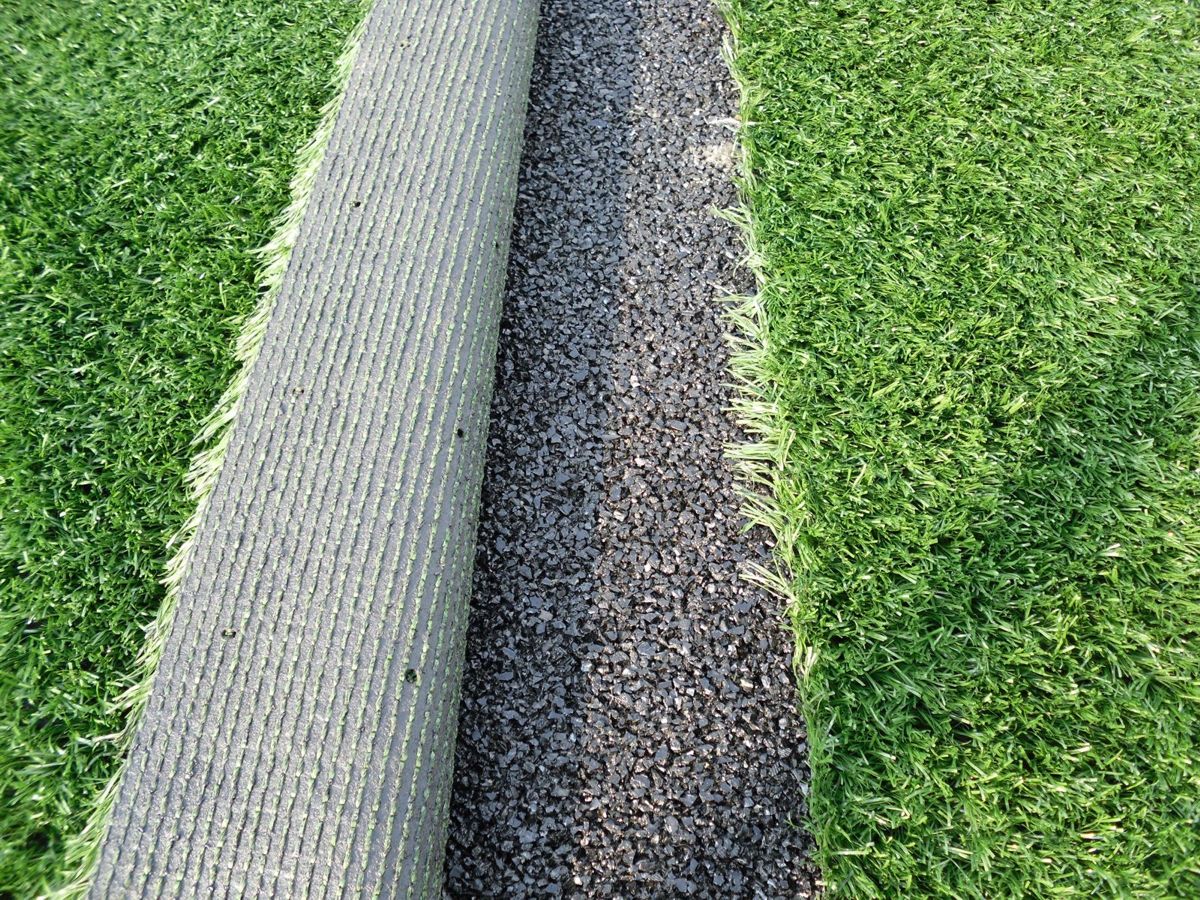 Synthetic grass is an up and coming alternative to real grass being adopted by homeowners and commercial property owners worldwide. They have several benefits over real grass.
In fact, many are calling it the smartest move in terms of landscaping ideas. These are a few reasons why you should consider artificial grass for your front and back yards.
---
Read Also:
---
Flourishes Year Round
Ever noticed how your lawn starts looking drab around autumn or the way weeds take over during spring. Imagine having a nice green grassy lawn all year round. You don't need to worry about artificial grass looking plain or like plastic.
Those days are of the past now. Artificial turf from reputable brands looks and feels like (or better than) real grass.
You can take your pick from faux leaf-blade types and a variety of colors. The best part is that you get to keep the stunning finished result looking the same all year round. Come hail or rain, your grass can look and feel like something out of a fairytale.
Artificial grass is gaining popularity for being extremely resistant to climate changes and weather conditions. It doesn't matter whether it is windy, raining, hot, or cold – your turf doesn't have to look dull or damaged.
While real grass requires year-round dedicated maintenance, artificial turf looks great with minimal effort.
Sustainable Option in All Seasons
High-quality turf is a more sustainable option in regards to green pastures. For starters, you don't need to invest in fertilizers, pesticides, herbicides, or weed-killers.
Many people, in an effort to get greener grass, fertilize their lawns to keep them ready for winter months.
They also go overboard when it comes to weed-killers. All these efforts can be highly detrimental to the environment and your health. In particular, pesticides and other chemicals can find their way to drains and river systems.
Also, you never know what you, your kids, and pets are breathing in while playing around in the lawn.
Grass tends to grow really fast. Most homeowners with good-looking grass need to take a mower to it at least once a week. That is a lot of wasteful energy and fuel leading to carbon emissions.
To cut down on effort, you may hire landscapers. Their weekly trips add to carbon emissions and costs.
In contrast, artificial grass doesn't require any weed-killer, insecticides, or fertilizer. It will remain green regardless of what you do. You don't even need to invest your time and energy in mowing the lawn.
This time could be better spent with your family or otherwise relaxing and truly enjoying the turf.
Reduced Water Bills with Artificial Grass
A major advantage of synthetic turf over regular grass is that it doesn't need water to remain green and vibrant. You get to save as much as 70% on your monthly water bills by having artificial grass planted instead of regular turf.
Reduced water usage is a big boon for areas that are prone to droughts or face hot summer sun.
Water rationing is never enjoyable and it can be painful to see your green grass wilt in front of your eyes. You invested time, money, and effort in the grass only to see it yellow and die one summer.
That can be devastating and frustrating since you don't have a choice. With artificial turf, you never have to worry about this problem again.
You also get to do your bit for water conservation. Unless you have a rainwater harvesting system installed on your property, your lawn could be a major freshwater guzzler. Artificial grass can help you avoid this wastage.
Less Effort and Maintenance
There is no mud or mess when it comes to artificial lawns. You don't need to get your hands dirty – ever! Most dirt and grime can be easily brushed away from the artificial grass. Occasionally, you may feel like the lawn needs a good scrub-down.
A bucket of water should suffice in such situations to remove stains or mud that get tracked by your shoes. You can save this effort by making a "no-shoe" policy on the turf when your kids play.
Say goodbye to incessant weeding, mowing, and trimming that comes with maintaining a natural lawn. You could have mowed your lawn last week, only to find that it needs trimming again.
It can be frustrating to keep on repeating the same chores again and again. With artificial turf, you can simply sit back and relax. Use your free time admiring your lawn or doing other pleasurable things.
Year-Round Playground
Imagine having a grassy lawn all year round. You and your family could do a lot more in your backyard with artificial turf. Having a BBQ session after a long playdate with the kids and pets is just one of the possibilities.
Natural lawns tend to look flat and muddy. Plus, the grass will get flattened whenever your kids or dogs romp on it.
Synthetic grass feels soft on the feet and looks fantastic all throughout the year. It will look the same after a, particularly hard play session. However, you need to make sure the grass you choose is non-toxic, soft, and durable if you have pets and kids.
Long-Lasting from Year to Year
Everybody wants their lawn to look a spectacular year on year. But natural grass has a mind of its own. Artificial grass doesn't have that problem.
Most grass types can easily last around 15 years before requiring replacement. There are UV stabilized options on the market that prevent fading from harsh sunlight.
You can also buy something that dries out quickly when it rains. The best part is that artificial grass doesn't get damaged from garden bugs. Many companies offer extended warranties.