Have you ever wondered what it takes to turn a small-scale farm into a thriving, productive venture? The world of agriculture has seen remarkable advancements in recent years, offering small-scale farmers many tools and technologies to enhance efficiency and yield.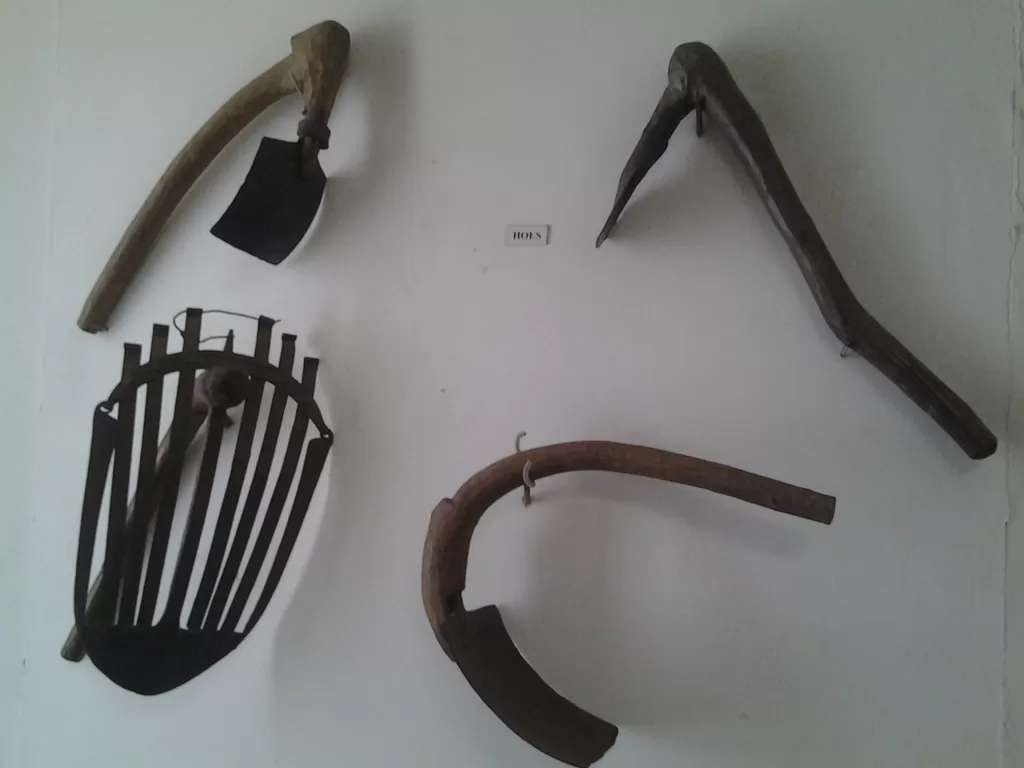 In this article, we'll guide you through the lush fields of small-scale farming, unveiling the critical tools that can lead to success. So, put on your boots and grab your hat; it's time to embark on a journey to cultivate success in your farming endeavors.
Farm Planning and Management Tools
In the sprawling landscape of small-scale farming, effective planning and management are the compass that keeps you on the right path. Imagine having a virtual farm manager at your fingertips, helping you plan planting schedules, track expenses, and optimize resource use.
That's precisely what modern farm management software and mobile apps offer. These user-friendly tools enable you to record and analyze essential data, making informed decisions a breeze. Say goodbye to manual record-keeping; it's time to embrace digital farming solutions.
Soil Testing and Analysis Tools
Picture this: a magical tool that can decipher your soil's secrets, revealing its nutrient content, pH levels, and overall health. Soil testing kits and digital analysis tools do just that. They empower small-scale farmers to assess the condition of their soil accurately.
Armed with this knowledge, you can tailor your soil management strategies, select the right crops, and apply the precise amount of nutrients for optimal growth. It's like giving your soil a personalized care plan, ensuring your crops flourish.
Irrigation and Water Management Tools
Water, the lifeblood of agriculture, deserves careful stewardship. Think of efficient irrigation systems as your farm's hydration specialist. Drip irrigation systems, rainwater harvesting setups, and soil moisture sensors all play pivotal roles in ensuring your crops receive the right amount of water at the right time.
These tools not only conserve water but also boost crop yields. So, your farm stays resilient whether you're dealing with a dry spell or heavy rains.
---
Read Also :
---
Livestock Management Tools
In the diversified world of small-scale farming, animals play a significant role in sustainable agriculture. Imagine having the right tools and resources to ensure the well-being of your livestock. Animal health monitoring systems like wearable sensors, automated feeding equipment, and a rolling chicken coop enable you to watch your animals' health and nutrition.
These tools not only enhance animal welfare but also contribute to higher-quality products. Whether you're raising chickens, goats, or cows, investing in livestock management tools ensures your farm operates smoothly on all fronts.
Mechanization and Farm Equipment
Mechanization is the engine that powers modern agriculture. Consider the tractor your trusty steed on this farming adventure. Small-scale farmers can now access compact tractors, plows, and harvesters designed to fit their needs.
Whether you're tilling the land or harvesting crops, these machines make tasks more manageable and efficient. Plus, some regions offer shared equipment use, further reducing costs. Say goodbye to backbreaking labor; it's time to embrace the power of mechanization.
Pest and Disease Control Tools
Pests and diseases are like uninvited guests that can wreak havoc on your farm. Imagine having an integrated pest management (IPM) strategy that minimizes the need for chemical pesticides. IPM combines tools like natural predators, pheromone traps, and beneficial insects to keep harmful pests in check.
Pest control tools, such as handheld sprayers and organic pesticides, offer targeted solutions. With these tools in your arsenal, your farm becomes a fortress against invaders.
Crop Monitoring and Precision Agriculture Tools
Now, picture this: a bird's-eye view of your farm, showing you precisely where crops need attention. Drones with cameras, GPS technology, and remote sensing devices provide just that.
They enable real-time monitoring of crop health, disease outbreaks, and nutrient deficiencies. With this information, you can make timely decisions, optimize resource use, and boost yields. It's like having a watchful guardian over your fields, ensuring they thrive.
Marketing and Market Analysis Tools
Finding the right buyers for your produce is crucial in the bustling marketplace. Market analysis tools offer insights into consumer trends, demand fluctuations, and pricing dynamics. Armed with this knowledge, you can make informed marketing decisions.
It's like having a crystal ball that reveals the market's secrets. Your farm products will reach eager customers with effective marketing strategies, ensuring a bountiful harvest.
Financial Management and Budgeting Tools
Sound financial management is the bedrock of a sustainable farm. Imagine having a virtual accountant to help you track expenses, income, and profitability. Financial management software and budgeting tools offer precisely that.
They ensure that your farm's finances remain in the green. With these tools, you can confidently navigate the financial landscape of farming, making strategic investments and securing a prosperous future.
Training and Education Resources
In the ever-evolving world of agriculture, knowledge is power. Imagine accessing a wealth of educational resources, online courses, and workshops tailored to small-scale farming.
These resources offer a treasure trove of insights, from crop diversification to sustainable practices. By investing in knowledge and skill development, you equip yourself with the tools to tackle farming's challenges and seize its opportunities.
Conclusion
So, are you ready to cultivate success in your small-scale farming venture? These critical tools can transform your farm into a thriving, efficient, and sustainable operation.
Remember, farming isn't just about hard work; it's about working smarter with the right tools and technologies. As you embark on your journey, embrace these tools as your companions, guiding you toward a prosperous harvest. Will you seize the opportunity to cultivate success in your small-scale farming endeavors?