Your outdoor space gives the first impression to neighbors, visitors, and passers-by. Surely, it deserves all the attention you can give to it. A good-looking exterior can enhance the curb appeal of a property. Experts state that it can even increase the selling price by 7-14% if you plan to sell your house.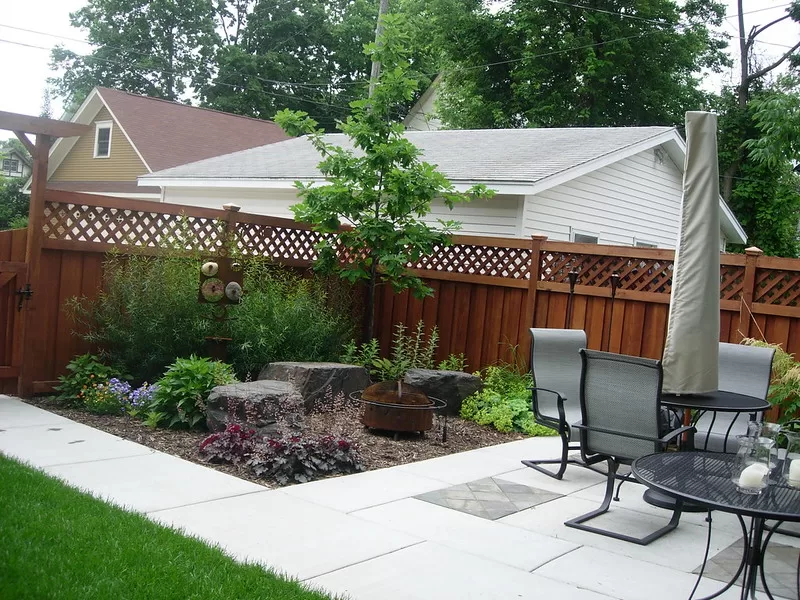 Fortunately, there are endless possibilities to enhance and personalize your outdoor space. The effort for outdoor refreshment is worthwhile, whether you have a sprawling garden, a cozy balcony, or a small backyard. All you need to do is create an inviting, functional, and aesthetically pleasing exterior.
We have a list of a few creative ideas that go beyond the ordinary to help you realize the full potential of your outdoor zone. Get ready to embark on a transformation journey that will make you a proud homeowner.
Start With a Declutter Project
You need to start with a blank slate before starting with a large-scale open-air transformation project. Begin by eliminating clutter, such as old or unused furniture, gardening tools, and items you no longer need.
Decluttering makes more space and creates a cleaner canvas for your creative ideas to shine on. You can consider donating or repurposing unwanted items.
Refresh With a Coat Of Paint
A fresh coat of paint can add shine and newness to your home's exterior. A splash of color can bring new life to your outdoor space, whether it is your wooden deck, faded fences, or weathered outdoor furniture.
You can choose colors that complement your overall design scheme and evoke the mood you want, no matter if it is vibrant and energetic or tranquil and soothing.
---
Read Also:
---
Pamper Your Greens
Landscaping is the lifeblood of any outdoor space. Dedicate time to nurturing your garden, adding new plants, flowers, or trees of the season. You can use a well-placed garden sculpture or a water feature to create a focal point in your garden or backyard.
Alternatively, you can achieve the lush and inviting greenery you desire by investing in professional landscaping or consulting a gardening expert.
Repair Or Renew Your Driveway
The driveway is an often-overlooked aspect of exterior areas. You can consider resurfacing or upgrading your driveway if it is cracked, worn, or lacks visual appeal. The good thing is that there are several local concrete service providers in all parts of the country.
If you are in New Jersey, look for a Concrete Company New Jersey to check your needs and start with the project. You can ask for recommendations or check reviews to find a trusted provider. A professional may suggest options such as stamped concrete, permeable pavers, and gravel to improve the aesthetics, functionality, and durability of your driveway.
Invest In Artistic Lighting
Outdoor lighting is more than just a functional feature. It is also an opportunity to incorporate art into your space. You can consider using string lights, lanterns, or solar-powered garden lights as creative lighting solutions.
The right lighting can set the tone for evenings spent outside by creating a warm and inviting atmosphere. You can flaunt a stunning area for your party guests.
Create A Multifunctional Space
You can think of alternatives to the traditional outdoor dining set. Create a multifunctional space that can accommodate a variety of activities. Installing an outdoor kitchen and fire pit is a great idea if you are a barbecue enthusiast.
You can consider incorporating a cozy seating area around a fire pit for chilly evenings, a pergola or shade structure for shade, or a yoga and meditation corner for relaxation. Versatility ensures that your outdoor space is enjoyable all year and for everyone.
Personalize With Creative Décor Elements
Small details and décor elements truly personalize your open-air oasis like your indoor living space. Pick elements that incorporate your personality into the area. For example, you can invest in antique furniture, one-of-a-kind outdoor rugs, throw pillows, artwork, and sculptures.
Do not be afraid to repurpose or upcycle items to make unique decor pieces that tell a story and add personality to your space.
The Bottom Line
You can transform your home's exterior into an extension of your living space. Since it is a place where you can relax, entertain, and connect with nature, you should invest in its aesthetics and functionality. Implementing these innovative ideas is a great start.
Remember that planning, attention to detail, and a willingness to let your imagination run wild are the keys to a successful transformation. Your outdoor oasis is waiting for you, and this is the time to make it a reality.