In the heartland of our society, where our sustenance takes root and grows, the practice of farming plays a pivotal role.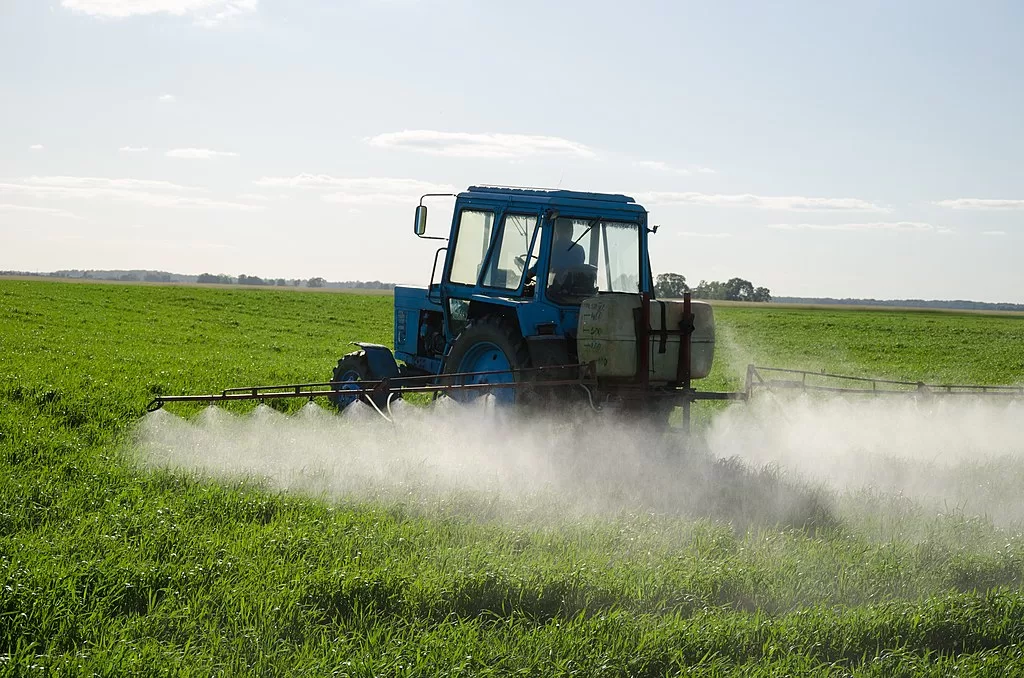 A critical component of successful farming involves the knowledgeable and careful use of fertilizers. Ensuring that our crops have the necessary nutrients to grow is an artful science, requiring a delicate balance between nature's needs and human intervention.
It's important to remember that the use of fertilizers is not just about boosting crop yields; it's also about sustaining soil health and reducing the environmental impact of farming.
When used incorrectly, fertilizers can have adverse effects, such as contaminating groundwater or causing nutrient runoff into local water bodies. This makes understanding best practices for fertilizer use in farming crucial.
Section 1: Understanding Soil Health
Before delving into the specifics of fertilizer use, it's important to grasp the significance of maintaining healthy soil. The condition of the soil largely determines how much and what type of fertilizer is needed.
Regular soil testing is recommended to understand the nutrient content, pH level, and other critical soil properties. This information can guide you in selecting the right type and amount of fertilizer to use.
Section 2: Choosing the Right Fertilizer
Not all fertilizers are created equal. They can differ in their nutrient composition and delivery methods. Some fertilizers may be high in nitrogen, beneficial for leafy growth, while others might have more phosphorus, which aids in root development.
Based on your soil test results and the crop you are growing, select a fertilizer that fills the nutrient gap.
Also, consider the delivery method. Granular fertilizers slowly release nutrients into the soil, while liquid fertilizers like foliage spray fertilizers provide nutrients directly to the plant's leaves and are absorbed quickly.
---
Read Also:
---
Section 3: Applying Fertilizers Properly
The way fertilizers are applied can greatly impact their effectiveness and environmental implications. Here are some best practices:
1. Apply at the Right Time
Timing is critical when it comes to fertilizer application. Fertilizers should be applied when plants will get the most benefit. For most crops, this is at the start of the growing season when plants are developing roots and leaves.
2. Use the Right Amount
More is not always better. Over-application of fertilizers can lead to nutrient runoff and pollution of nearby water bodies. Use the recommended amounts based on your soil test results and the specific needs of your crop.
3. Even Distribution
To ensure all plants receive an equal amount of nutrients, it's important to distribute the fertilizer evenly over your field. This is especially important when using a foliage spray fertilizer, as it directly feeds the leaves of your plants.
Section 4: Managing Fertilizer Runoff
Even with careful application, some amount of fertilizer runoff is inevitable, especially in regions with high rainfall. To minimize this, consider implementing farming practices that reduce runoff, such as contour plowing, buffer strips, and cover crops.
Section 5: Considering Organic Fertilizers
In addition to synthetic fertilizers, organic options like compost, manure, or bone meal can provide nutrients to your crops. These naturally derived fertilizers can also improve soil structure, promote beneficial soil microbes, and have less risk of nutrient runoff.
Section 6: Continual Monitoring and Adjustments
Fertilizer use is not a one-size-fits-all scenario. It requires continual monitoring of crop health, soil conditions, and weather patterns. Regular soil testing can help identify nutrient deficiencies or imbalances that can be adjusted in the next growing season.
Section 7: Exploring Precision Farming Techniques
With the advent of precision farming technologies, it's possible to apply fertilizers more accurately and efficiently.
Tools such as GPS-guided spreaders and variable-rate technology allow for more precise fertilizer application, reducing waste and potential environmental impact.
Section 8: Understanding the Role of Micronutrients
While macronutrients like nitrogen, phosphorus, and potassium often take center stage in fertilization plans, don't overlook the importance of micronutrients like zinc, manganese, and iron.
Even though required in smaller amounts, these micronutrients play critical roles in plant health and development.
Section 9: Evaluating the Impact of Weather
Weather patterns significantly impact the efficacy of fertilizer use. For instance, heavy rain can wash away freshly applied fertilizers.
Conversely, drought conditions can impede nutrient uptake by plants. It's crucial to factor in local weather conditions when planning your fertilization strategy.
Section 10: The Importance of a Balanced Nutrient Ratio
Applying the correct ratio of nutrients is key for plant health. An excess of one nutrient can inhibit the uptake of others, leading to deficiencies. For example, too much phosphorus can interfere with a plant's ability to absorb zinc.
Section 11: Utilizing Foliage Spray Fertilizers
Foliage spray fertilizers are an excellent tool for giving crops a quick nutrient boost. They are particularly useful when rapid correction of nutrient deficiencies is needed. However, these should be used as a supplement to soil fertilization, not as a replacement.
Section 12: Emphasizing Sustainable Fertilizer Practices
Promoting sustainable farming practices goes hand in hand with responsible fertilizer use. This involves not only reducing nutrient runoff and promoting soil health but also considering the carbon footprint of fertilizer production.
By opting for locally produced or organic fertilizers, farmers can further reduce their environmental impact.
Section 13: Timing the Reapplication of Fertilizers
Determining when to reapply fertilizer is crucial for maintaining nutrient availability throughout the growing season. Over time, nutrients are consumed by crops or leached away by rainfall.
As such, farmers need to monitor plant health and soil nutrient levels to decide the optimal reapplication period.
Section 14: Training and Educating Farm Workers
It's important to ensure all farm workers are properly trained in best practices for fertilizer use. This includes understanding the proper application techniques, safety measures, and environmental considerations.
Regular training sessions can help keep everyone updated and aligned with the farm's fertilizer management strategies.
Section 15: Embracing Innovative Fertilizer Solutions
Lastly, keep an open mind toward innovative fertilizer solutions. This could include new types of slow-release fertilizers, precision agriculture technology, or even biofertilizers that enhance soil microbial activity.
These innovations could be game-changers in improving the efficiency and sustainability of fertilizer use.
Conclusion
In conclusion, the smart use of fertilizers in farming is a delicate balancing act, requiring ongoing education, careful planning, and responsible execution.
By taking steps to understand soil health, select the right type of fertilizer, employ proper application methods, and consider environmental impact, farmers can maximize crop yield while upholding sustainability.
In embracing this intelligent approach, we pave the way for a thriving agricultural future nourished by the wisdom of the past.