When you finally decide that you need a professional for your home and not do it the DIY way, who do you hire to remodel a house?
Should you hire a designer or an architect or a contractor? Can one replace the others or do you need to have them all?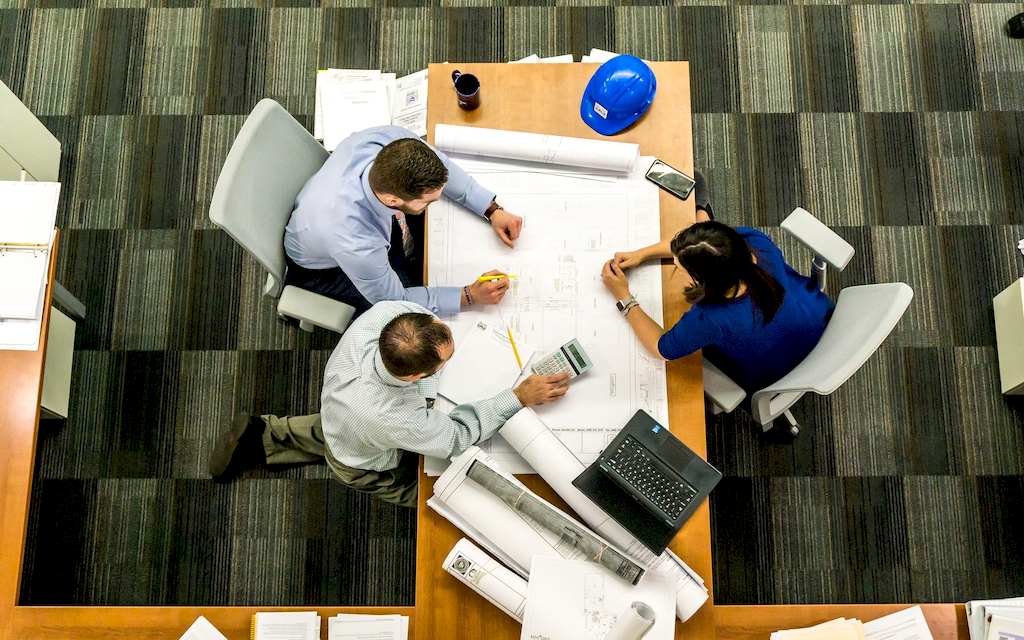 In most cases when a homeowner wants to save on remodeling costs, they hire a contractor and then tell them where to locate different features in their kitchen or bathroom.
However, a designer or architect is also important in a remodeling project. So, who to hire for a home renovation?
Who to Hire for Home Renovation: The Role of an Architect
An architect brings your dreams and expectations into a plan that fits into your budget. When wondering who to hire for a kitchen remodel, you can talk to an architect who will create a plan for you to see the remodeling project.
You could keep the architect until the project is complete or their work can end once they create a plan.
Architects are licensed to operate in a given state. For them to get a license, they need a degree in architecture and an apprenticeship.
They will help you create a functional space by exploring different building technologies, structural safety, and building regulations.
If you decide you need an architect, you will have to pay them between $50 and $200 per hour or up to 20 percent of the entire project cost if they oversee the entire project.
---
Read Also:
---
Who to Hire for Bathroom Remodel: The Role of a Designer
A designer does almost the same work as an architect. They will come and listen to your ideas and expectations and then draw up a plan that falls within your budget.
It is the work of a designer to choose what goes where and draw up plans. They will also give you budget estimates for the entire project.
On basic design plans, the designer includes floor plans and built-in features such as cupboards.
A comprehensive design even includes color and materials and the designer might even advise on how to shop for fixtures. Unlike architects, most designers may not take on project management.
In some states, designers carry a license. Most may not have a degree but you still need to see they went to college and ask for references to ascertain they have done commendable work.
Architects will charge more than designers. However, some designers might charge up to $200 per hour. In most cases, however, you will spend between 8 and 12 percent of your entire project cost on design.
The Role of a Contractor
When you are wondering who to hire for a bathroom remodel, a contractor might be the one coming to your mind. Contractors usually oversee the entire project ensuring that everything is done according to the plans and your expectations.
They will give you cost estimates, come up with a contractor, design the remodel, and provide carpenters, electricians, plumbers, and other workers. They supervise the work from the beginning to the end. You can learn more about it here.
Most contractors might have an in-house designer or architect they work with but they are also open to working with designers of your choice. If you choose not to have a designer, a contractor will design your space for you.
Contractors are licensed; they need a license to obtain permits from the local authorities before they start on a job.
Contractors pay themselves from the project instead of charging you per hour. In most cases, if they estimate that a project will cost $50,000, they might charge you $70,000 for the entire project.
Whatever amount remains after the project is their pay. The $20,000 charged on top of the project cost estimate is, in most cases, not pure profit as the contractor might have to pay overhead out of it.
Who Do You Hire to Remodel a House: Designer, Architect, or Contractor?
The scope of the job will determine who you hire to see the job through. If you have a small remodel project, say a $10,000 or less bathroom remodel, you only need a contractor.
Most contractors are experienced in design and you can help them with ideas to see the project through. This way, you will not spend so much on paying professionals and compromise the project.
If you do not know how to plan your space to meet your lifestyle, you can hire a designer on a consultation basis or work with an online designer as they are more affordable.
You need an architect for projects that cost more than 5 percent of the value of your home. If for instance your home is worth $600,000 and you take on a remodeling project worth $30,000, you need to hire an architect.
When you have a project that costs more than $10,000, the decision to hire an architect or designer will be dictated by the structural changes involved in the project.
While an engineer will be involved in cases where structural changes are to occur, your project is better with an architect if you plan to move walls or add a level.
A designer is more inclined to come up with plans that enhance the aesthetics and functionality of a room. An architect ensures that the structural integrity of your house is not compromised.
In all cases, you need a contractor to oversee the entire project. With a contractor, everything goes according to plan.
Again, you do not have to struggle to find the best plumbers, electricians, or carpenters as the contractor hires them on your behalf.
Conclusion
If you are confused about who to hire for a kitchen remodel or who to hire for a bathroom remodel, remember you need a contractor at all times.
If you choose not to have a contractor, you will need to hire an architect to oversee the entire project.
While an architect can replace a contractor, a contractor cannot do the work of an architect and neither can a designer.
For small projects, less than $10,000, a contractor is enough. If the project includes demolitions, you need an architect. If you only need one professional for large projects, go with an architect.