This article will show you some simple ways to remodel your bathroom without destroying your budget. They are all doing it yourself ways that are simple.
Typically, when you think of home remodeling, you don't think of doing it cheaply. As we all know, these days people are looking for more and more ways to do things on a budget. Remodeling can quickly turn into a time and money consuming process. There is a way to freshen your home without emptying your wallet.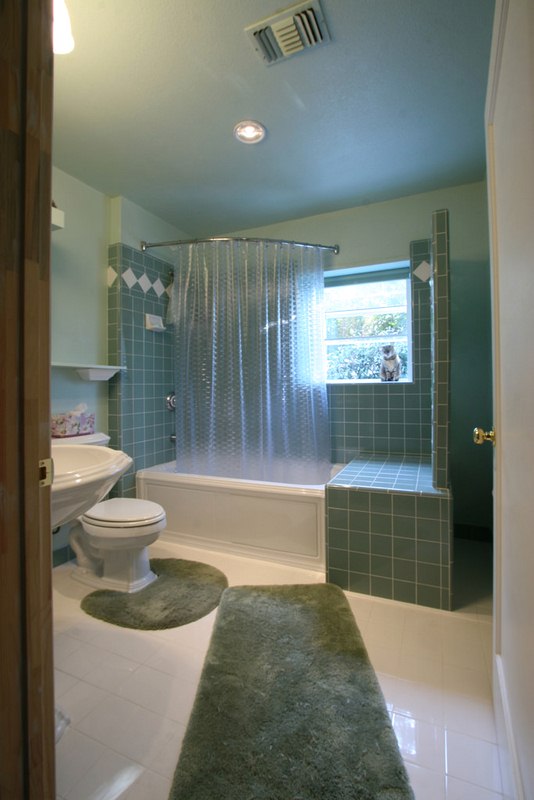 Remodel Your Bathroom Without Emptying Your Wallet
Do it yourself remodeling not only has the advantage of being cheaper, but it can also be fun. Instead of hiring professionals and ripping apart your house for months on end, remodel your bathroom yourself. It is a project that you can take on and put your personality into.
It doesn't have to be done all at once. Take the bathroom remodeling on a slice at a time. The remodel can be as easy or as complicated as your skill level matches.
---
Read Also:
---
Budget: The Remodeling Key
The way to begin any project is with a budget. Determine what you want to accomplish in the room and then set down a budget of what you can reasonably afford to spend. You don't have to spend the money all at once either. Advance preparation will allow you to spread out the purchases as you need to.
Making a list of what you want to go to the bathroom will also help. As you create the list, you can spend time bargain hunting to find what you want at the price that you can live with. You won't have to sacrifice and choose something just because it's "cheaper."
Parts of the Bathroom Can Lead to a Gorgeous Whole Remodel
There are several aspects of the remodel that you can approach. The first thing is the color. For just a few dollars you can completely transform the bathroom by repainting it. Since bathrooms are typically small rooms, it shouldn't take much paint. Spend some time finding the color that satisfies you. Choosing the right color can make your bathroom appear larger or even warmer!
Another aspect of the bathroom remodel is the lighting. For a few dollars at your local home improvement store, you can find a new cover for your lighting fixture that you can easily install. Anything that requires new or rewiring should be handled by a professional though.
A third way to remodel your bathroom is to change the flooring. Several home improvement stores now offer a "peel and stick" type of flooring that easily adheres over the existing flooring in your bathroom. Your bathroom can have a wood floor or a new tile scheme this way.
The forth way would be purchasing new but budget friendly shower panel which fits your existing fittings so that you don't have to tear down the whole wall for new water lines. You can read more about best shower panels here: https://ever-unfolding.net/best-shower-panel-reviews/
A final way to remodel your bathroom on a budget is to change the linens. Nothing freshens up a bathroom more than changing the shower curtain and towels. Just the act of putting fresh, fluffy, bright towels in your bathroom can improve its looks without doing anything else.
A bathroom remodel can make a house value improve, and it can make the entire household feel warmer. It doesn't have to cost a boatload of money to remodel. By following these few simple tips, you can change your bathroom from old to fabulous!