There's nothing quite as exciting and daunting as moving into a new home.
If you have been fortunate enough to be able to buy your first home, then there may well be a variety of different work that you will need to have done before it's ready for you to move in.
If you were buying a newly built home, then everything should be ready for you and taken care of by the sellers.
However, in most cases, if you have bought your first or new home, it is most likely a property that was built many years ago, and during which time, may have suffered from some general wear and tear.
This is all part and parcel of buying a home, and where you can make any final adjustments or repairs before moving in.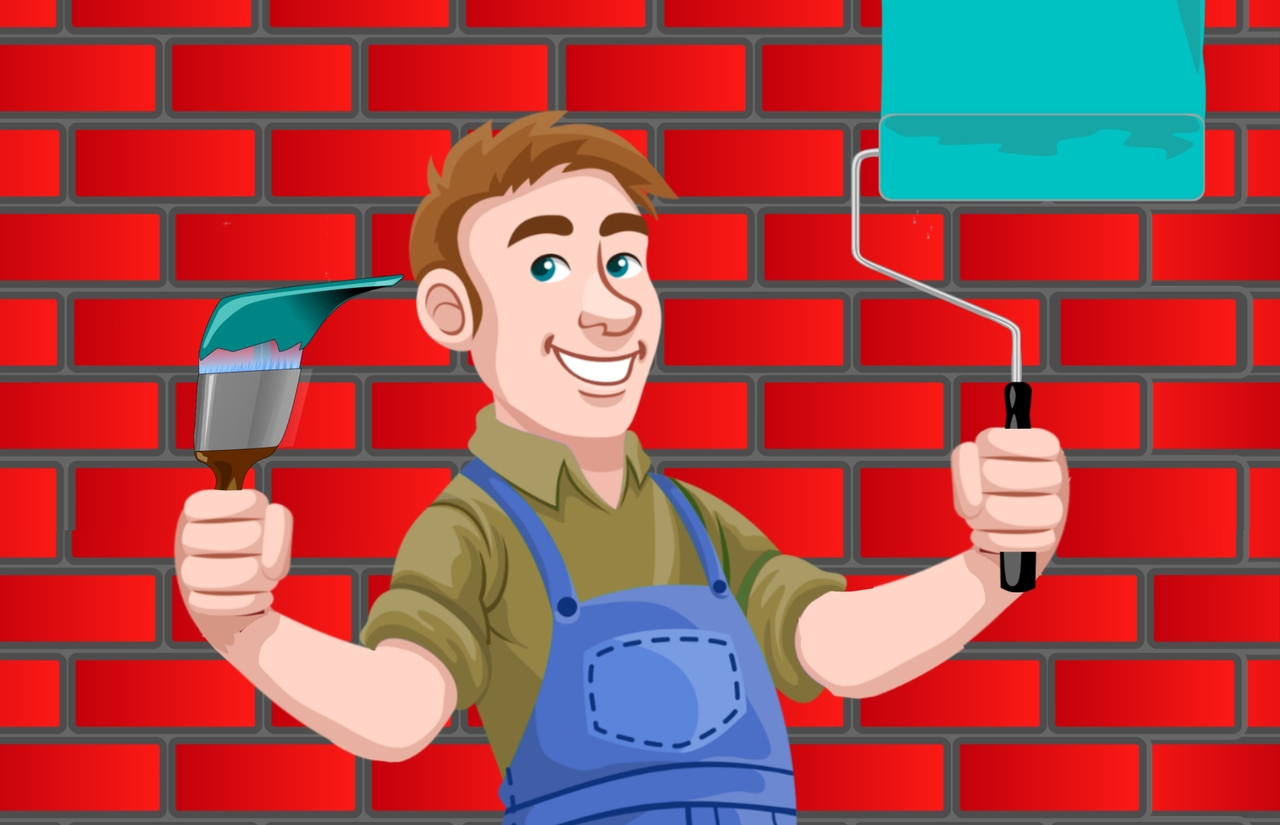 In this article, we will go through some of the different work that people may need doing on a newly purchased property, and the type of tradesmen that you'll likely be communicating with.
---
Read Also:
---
Plasterers
One of the first things that people want to do before moving into their new home is to decorate it. This will usually entail decorating the majority of the rooms in the house such as the living room and bedrooms.
Some people may also want to redecorate the kitchen and to some extent, the bathroom as well.
Before any paint or wallpaper is applied, you will first want to make sure that the walls and ceiling are in a good state for decorating. Over time, walls start to get chipped or damaged, so the surfaces are not smooth or ready for painting just yet.
This is where you'll want to call in a professional plasterer, who will get the walls and ceiling filled in places where it is damaged and then smoothed down in order for you to paint or wallpaper the walls.
You might also need some work done on the ceiling such as around the light fittings or cornices around the rim where the ceiling and walls meet.
In some cases, you might be able to do the plastering work yourself, but If the walls and ceiling have substantial issues, and need to be leveled and smoothed out, then it is probably best to call in a professional.
Regardless of where you live in the world, you'll always be able to find local tradesmen who can help. If you are moving to London for example, you'll have no problem finding the professional help you need.
Just do a quick search on Google for a decorator or plasterer in London and you'll find lots of results.
Decorators
Once your walls and ceiling have been attended to by a plasterer, then you can start planning on how you will decorate the rooms in the home. Some people like to have their walls decorated with wallpaper while others will simply prefer a couple of coats of paint.
How you decorate your home will depend on a number of factors such as where in the world your home is and what your personal preferences are.
For example, in hot countries such as those in the Mediterranean region of Europe where the summers are very warm, most people will have their homes lightly decorated with paint and light colors.
Wallpaper is not an option for many countries where there are generally high temperatures, as it will eventually start to wilt and peel off the walls.
A lot of people like to decorate their homes themselves and enjoy the work, though there are others who prefer to have professionals come in and do the job for them. Once the main decorative work is done, then you can start adding your own final touches to your new home.
Plumbers
Sometimes when moving into a new home you'll discover that there may be problems with the plumbing either in the kitchen or bathroom or in some cases, both. Depending on the severity of the problem, you may need to call in a plumber to come and have a look and to deal with the problems.
Usually, small issues like runny taps of sink blockages are things that can be dealt with quickly and easily, but there may be other problems with leaking pipes, which will mean that they will need replacing.
This can be a lot of work and may involve breaking through parts of the wall or flooring to access the water pipes.
If you are moving into a new home, you'll want to make sure that there are no serious plumbing issues. If there are plumbing problems and you need to fix the issues yourself, make sure that it is one of the first things you do before you move onto any type of decorating.
You wouldn't want to fix up your kitchen with new floor tiles only to then be told that part of the floor has to be broken up to repair a leaking pipe.
Electricians
Another problem that may arise when moving into a new home is the electrics.
In most cases, there shouldn't be any serious issues, but there may be some situations where you need to have certain rooms rewired or have additional electrical outlets installed in certain places around the home.
For any type of work that involves electricity, it is always best to call an electrician to do the job. They are the ones who have experience with this type of work and know about the necessary safety procedures to follow.
You may also have a situation where the fuses in your home keep blowing when you are using certain electrical appliances. For example, having the air conditioners running your home may cause an overload of the fuses if you suddenly turn on a hairdryer.
For all fuse related issues, again, it is vital that you call in professional help, and don't try and fix the problem yourself unless you are 100% sure what you are doing.
Though there will always be some teething problems when moving into your new home, with a little planning and foresight, you should be able to take care of the majority of issues and have the property all ready to move into.
Of course, there may be some problems that you'll only be aware of once you've moved in, but as long as the main things such as the plumbing and electrics are all taken care of, then any smaller issues should be relatively easy to resolve.