When it comes to choosing a shower door, there are so many options. You might've asked questions like, 'which type of shower door should I go with?'
After all, shower rooms are likely everybody's private oasis since it's where they get a refreshing cold retreat from the hustling life, or it serves as their relaxing wake-up call in the daybreak.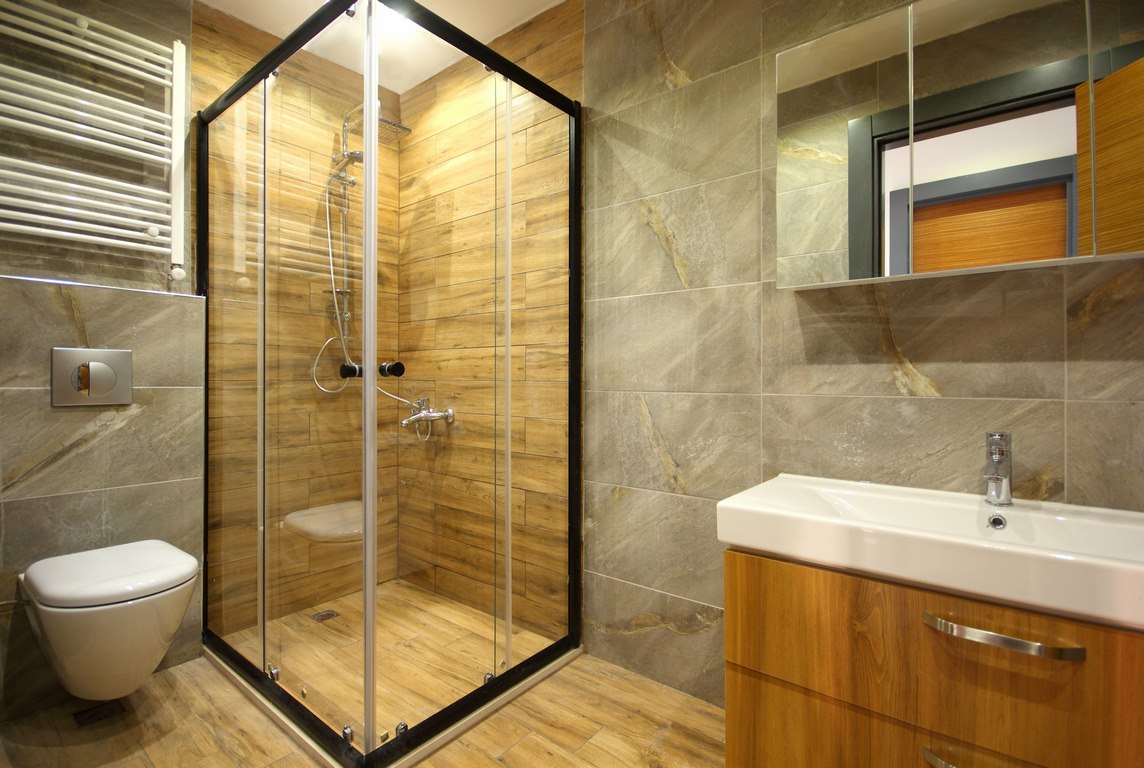 Oh, and you might even enjoy hearing the finest acoustics inside the shower.
So, what type of door came into your mind? You have to be sure that it's something that doesn't sabotage the oasis you want for your shower room—like glass shower doors.
First of all, glass doors aren't just pretty; they benefit their homeowners, too! They tend to give an impression of a bigger bathroom space, permits more light in the shower, and increases your home's value.
And, although they're transparent by nature, they can serve to clarify the boundary between the inside and outside the shower room.
Types of Glass Shower Doors
Once you've finally decided to have a shower door that's as transparent as glass, choosing the best style could be a bit complicated.
You have to know the exact dimensions of your shower rooms and how much time you can spare for their upkeep.
Even if you think the glass door you saw from a movie will be the perfect fixture for your bathroom upgrade, you still have to make sure that it fits your budget and home's overall aesthetic.
So first up, here are three of the most popular types of glass shower doors for your home.
---
Read Also:
---
Do you have a standalone shower room? If so, a pivot shower door could be worth considering. Its glass panes are attached at a side of a stall.
If your shower space can't put up a glass sliding door, having pivot doors can offer are a way to have that wide opening still. They're convenient, flexible, and can give off an attractive appearance.
Swinging doors are quite similar to pivoted shower doors. The only difference is that a swinging shower door uses hinges and can only be opened in one direction.
If you choose this type, you'll only have to make sure that the door can freely swing out without any object blocking the way.
Unlike the swinging doors, a sliding door won't need any clearance to open or close it. However, if you want this type of door, be sure to have a wider stall for the door to slide open.
Glass Materials for Shower Doors
Once you've decided the type of glass shower door you want to have, you may then determine the type of glass for the fixture.
Whichever material you opt for will greatly affect the appearance of your shower space and overall bathroom.
Here's a list of glass materials that you can choose from:
You might think that clear glass doors are transparent. However, they actually have a faint greenish tint; it's just that only a few can notice the slight coloration.
Since clear glass doors don't have definite textures, they can go well with any bathroom style and offer your bathroom a timeless attractiveness.
Since the door is see-through, any light in your bathroom space can also enter the shower, allowing you to have more light.
Likewise, light from the shower space can also pass through the transparency of the door. If you choose a clear glass door, you'll have to make an extra effort to maintain its sparkle.
If you want privacy as you take a shower, you may opt for a frosted glass door. Its etching prevents the bathroom light from passing through, giving you a translucent appearance. Its surfaces are also easy to clean.
For those with contemporary bathroom styles, a rain glass shower door might be perfect. It has patterns that bear a resemblance to raindrops.
Such a design can be a pretty substitute for frosted glass since it stays bland for any bathroom style. Moreover, the rain patterns can allow light through while still concealing anyone inside the room.
Similar to the clear glass door, a tinted glass shower door can let anyone see through the surface.
However, its only distinction is that the tint reduces the light that seeps through. A tinted glass shower door is also considered a trend, particularly in modern-styled bathrooms.
There are a variety of hues to pick from, ranging from lighter to darker tints, that may work nicely in your bathroom.
Final Thoughts
Bathroom designs evolve with time. They're not just intended to be a place to clean yourself up, but they're also designed to freshen up your mind and soul.
Among the essential parts of your bathroom is your shower space, especially its doors. Because somehow, the right type of shower door can influence the overall appearance of the bathroom.
Therefore, don't just pick any glass door. Instead, opt for something that blends well in your bathroom style while also considering your personal preferences when it comes to privacy, lightness or darkness, and attractiveness. So, find an expert in glass door installation and have that glass shower door you desire!