Cleaning out a cluttered garage can be a daunting task, whether you have inherited your clutter or built it up over years, finally taking that leap to clear it out and get it organized is a great move for you and your home.
Knowing where to start is often the hardest part, so we have compiled this essential checklist to help you get smart, get organized, and get started cleaning out your cluttered garage.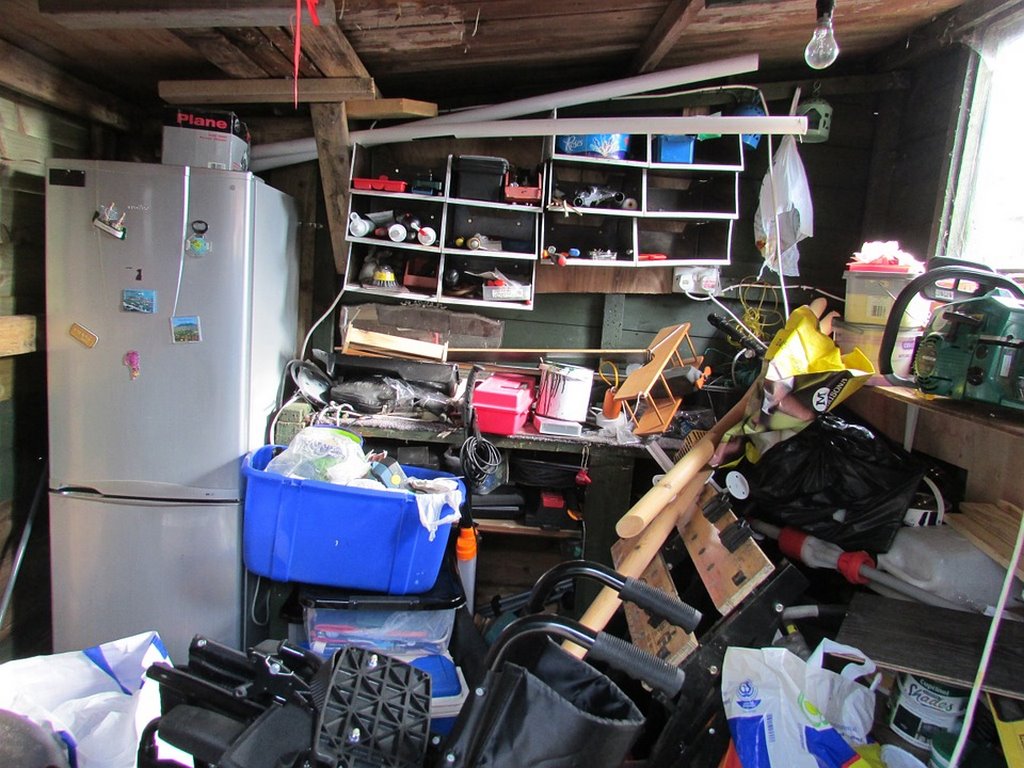 Make a Plan
Assess your mess! Before you start using up that precious elbow grease, take some time to make a plan.
Take a look at your garage, what do you have? What do I want to keep? What do you need to get rid of? Making a to-do list and a plan of how you want to organize your garage can save you time on your project and can help give you direction.
Give yourself plenty of time, set goals, and stay on task. Proper preparation is the key to perfection.
Research Your Clutter
Knowing what you should and shouldn't store in your garage is important for organizing your space effectively.
Certain materials and substances can be affected by the temperature or conditions of your space, so doing some due diligence can help you protect your things and even make your space safer.
Changing temperatures can affect typical garage materials such as paint, so storing them in a more controlled environment can help them last longer.
You want to avoid storing paper or cardboard in your garage as they can attract pests such as cockroaches and rats and food items are a big no-no unless you want to make friends with the wildlife in your neighborhood.
Storing fuel containers such as propane tanks can add an unnecessary danger to your space, so make sure to keep them in an outdoor location.
If you are unsure about how to store your items, take some time to do a little bit of research, and find the best solution for how to properly look after your garage items.
---
Read Also:
---
Get that Stuff Out
The next step for cleaning out your garage is to empty that space. Get the clutter out, organize it into what you're keeping and what you're getting rid of, follow your plan to categorize your items for how you want to store them.
You should dispose of waste responsibly and efficiently, if you have a lot you need to get rid of, you may want to consider hiring a skip bin.
When disposing of waste you should always follow your local guidelines for recycling, you can usually find this information through your local authorities, and you can even find charities and organizations that can make use of certain waste items.
You may also be able to arrange for your skip bin to be taken to a recycling plant for professional sorting.
Do the Deep Clean
Once you have cleared out your garage space, you can do a deep clean. You can take the opportunity to make repairs, repaint and conduct any other maintenance your garage needs.
Check your walls and fixings for wear and tear, fill in any cracks or holes, add insulations to help regulate the temperature, pick a color or use up some old paint and bring your garage back to life with a new lick of paint.
Once you have repaired and rejuvenated your garage, it's time to install your desired additions.
Get Smart with Your Storage Space
You have your plan, you know what you need to store, you have your items categorized and waiting for their new home, now it's time to get handy and make the additions you need to make your garage an effective and attractive storage space.
There are hundreds of ideas for smart storage techniques for any items you may be looking to store in your garage, so browse around, get some inspiration and plan your space.
It's wise to think about what items you will need to access regularly and which ones are for more long-term storage.
You will want to assess the space and utilize as much unused space as possible.
If you have a higher roof, you may want to install some ceiling track storage to make use of the extra headroom, if you have kids or a lot of sports equipment, you may want to make easy to access storage for your kit, that is easy to keep clean and tidy and tailored to your kit.
Installing a flexible garage wall can be good for storing heavy equipment, and its modular design can give you options for how to store your items.
If you aren't confident with DIY, contact a friend or hire a professional to help install your additions.
Regular Upkeep
Once you have stored all your items, have everything organized, labeled, and looking all neat and tidy you don't want it to fall into disrepair once more.
Make sure you look after your garage space to prevent having to repeat this process. Make sure you and your family return items to their designated places, clean your space regularly, always keep an eye out for repairs and re-assess your clutter a few times a year so it doesn't build up again.
Regular care, cleaning, and maintenance are the key to keeping your garage a practical and pleasant part of your home.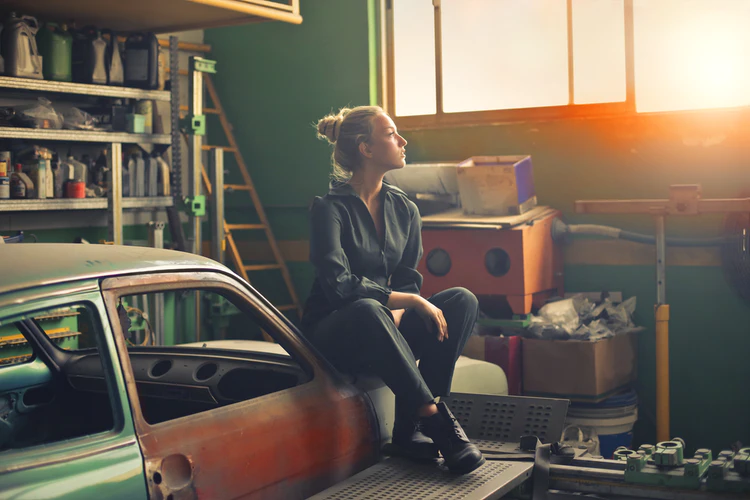 Conclusion
Your garage can either be an effective and enjoyable space for storing your property and providing for your family or it can be a cluttered mess that poses risks to you and your home.
Following this checklist for how to effectively clean out your garage will help you plan, conduct and maintain your garage project and can help you enjoy your garage space.
Don't be ashamed of your garage, take action and make the most of your storage space. Keeping your garage clean and safe can save you time, money and protect your health, so don't delay and start to plan your clean-up today.