Nothing beats the convenience of a functional, comfortable, and beautifully-designed bathroom.
As you take a warm relaxing bath or a cold refreshing shower, the experience is just spectacular.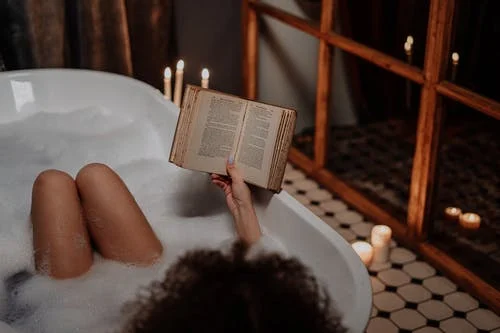 Nonetheless, bathrooms are constantly subjected to conditions such as dampness, grime, dirt, and debris.
Over time, the once aesthetically appealing features start looking dilapidated. The charm starts disappearing gradually, and your bathroom is no longer the most relaxing space in your home.
Interior décor trends also evolve over time, with more appealing bathroom designs being unraveled from time to time.
As technology advances, more appealing fixtures and appliances are discovered. This means that you have more than just a few reasons to update and upgrade your bathroom.
At the end of the day, however, we mostly remodel to improve comfort, functionality, aesthetic appeal, privacy, and safety.
With that having been said, here are 7 essential bathroom remodeling tips you will find helpful.
1. Plan Your Bathroom Remodeling
When you are about to undertake a renovation, you might already have a scrambled picture of what you want to be your final result.
This should be based on your needs. If you want to improve privacy, the friends over at Shuttercraft Ltd recommend thinking about bathroom window shutters.
They are great at enhancing bathroom privacy while also regulating natural lighting.
If you need more functionality, you may want to think of adding bathroom cabinets, organizers, and such features.
You can also think about adding spa features or introducing a comfier bathtub if you need more comfort.
Boosting the aesthetic appeal could mean several things, including adding a mirror, repainting the room, adding a potted plant, or introducing some art. In a nutshell, your needs will be instrumental in planning the remodel.
That is what you should work towards to achieve your dream results. Get everyone who uses that room and get collective ideas on what they want the bathroom to look like.
Do you want a shower? Do we need a bathtub? What color? Would you prefer an en-suite?
Such questions will help you plan accordingly. As you get your bathroom worked on, make sure that you get your contractor to know the timeframe of when the job should be completed.
2. Get Quotes
When you are remodeling, make sure that you are open-minded about the ideas. It is best if you are flexible with different designs that you are introduced to.
You can start by getting ideas from friends or loved ones who recently had renovations. They can share some ideas with you and perhaps recommend you to a remodeling contractor you could approach for quotes.
It will help you get through the process without making as many mistakes. Get ideas of how much they spent on their project.
That will give you a rough estimate of how much you are expected to pay in your remodeling. Get information on what happens to the wiring and plumbing as you remodel.
---
Read Also:
---
3. Budget Properly
During a renovation, the last thing you would want is to run out of cash. It is usual for something to crop up as you remodel.
That is why you are advised to put aside some amount for emergency purposes. While budgeting, you have the time to pick suitable materials for your design and customization ideas.
Additionally, make sure that whatever you are window shopping for meets the needs of your remodel.
As you budget for bathroom remodeling, do not squeeze your finances too much. This is because you need your bathroom to be more efficient, functional, as well as stylish at the end of the day.
So, you better be ready to spend handsomely for the best results.
4. Stay Modern
Remodeling your bathroom means that you will go for something you have never tried and probably want to try.
However, stick to our taste and ensure that you pick a longer-term perspective. That means that it will serve you longer, and it will stand the taste of time.
Nevertheless, most people believe that the modern designs that make their way into the market do not give good services.
No! Do not fall victim to stereotypes. Just go for your taste and preference as long as you stick to quality.
5. Utilize Space Wisely
We have been swept with DIYs off late that we think we do not need an architect's services. Sometimes, we get content with what the contractor proposes, but get that architect if you want something classy.
They don't come cheap, but the results are worth every coin. They will give you ideas on floor plans, blueprints, 3D models, cabinets, lights, themes, among others.
Get more storage space for your bathroom. Have enough space to store the soaps, shower gels, creams, masks, moisturizers, and towels, name it.
With proper research, you can get the ideal shape, size, and model for your bathroom. It is just a matter of investigation.
6. Install Proper Ventilation
As you shower, a lot of moisture is being generated, and your body is emitting a lot of heat. It is common sense that you also need a halt despite the hot steam.
Fresh air needs to get in as the moisture escapes. Let us not forget the perfumes from the shower gels as we shower.
They can be so irritating that you will need a breather as you freshen up. Introducing fans in the bathroom can seem like a minor improvement, but it is crucial to have a comfort zone as you take a shower.
Remember, there are nights you will want to sip and chill with candles surrounding your tub. Will you want that in an enclosed room? Let the answer speak for you.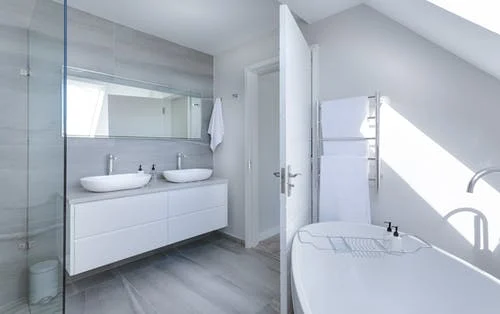 7. Ensure Proper Lighting
In most houses, bathrooms tend to have little light compared to the rest of the rooms. What could be the logic behind that, by the way? Many homeowners put more concentration on the living room and the kitchen.
They forget that the bathroom is a room that needs more comfort as you unwind, soak, and stretch the tub.
Make your shower time a leisure moment by having whole artificial light with your preferred colors to set the mood as you freshen up.
You will feel more comfortable in a bathroom with proper artificial lighting.
Bathrooms are dear rooms to us all. To maintain their purpose and essence, renovation becomes paramount at some point in time.
The above are a few tips to help make your bathroom remodel less daunting and successful.