Buying a home can be an uphill task. The experience can be both exciting and stressful when you are doing it for the first time.
There is a lot of pressure in the whole process. You must keep in mind the many factors and components to avoid making the wrong choice of investments.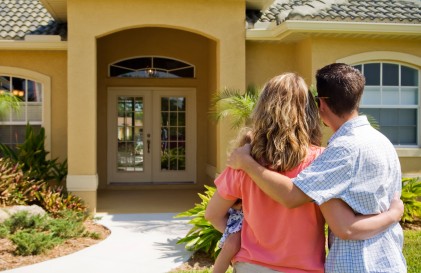 With the right strategies, buying a house can be an excellent investment. If you are looking forward to sell my house fast for cash and using the money to buy a new home, there are several things you need to consider.
Here are some of the things you should consider before making this life-changing decision.
1. Local Community Life
Suppose you are into social activities that give back to the community. You may be interested in theatre, live music, and occasional fun nights.
A good way to know if the area you want to buy a house in has these amenities is by checking the community's social media accounts or website.
These will help you avoid disappointments after moving to a new place.
2. Interest Rates
Before buying a house, it is important to consider the interest rates to ensure that the mortgage you choose is appropriate.
In a floating rate mortgage, the payments could fluctuate with interest rates. On the other hand, a fixed-rate mortgage remains the same, which can save you a lot of money.
Ensure that you see a financial advisor for a better understanding.
---
Read Also:
---
3. Location
A home you fancy should be in a location that is convenient for you. Before settling on the property, you wish to buy, visit the place to see if its schools, banks, hospitals, shopping malls, and your place of work are easily accessible.
The location should have good infrastructure and also good security.
4. Type of House
There are many housing options in the market like mansions, bungalows, apartments, condominiums, and many more.
Before buying one, ensure that you choose one that aligns with your preferences and needs.
Also, ensure that you select a house that's pleasing to your eyes by looking at the design, materials, colors, landscaping, size, and other physical factors.
5. Neighborhood
A safe and friendly neighborhood is essential for more comfort in a house. Living in an insecure neighborhood can be a bad influence on your kids.
As you scout for the location, also ensure that you scrutinize the area. Try to visit the location at different times of the day to survey; if possible, talk to some of the neighbors to get more information.
6. Infrastructure
Necessary infrastructure is a very crucial factor to consider before buying a house.
  Ensure that the area connects well to roadway or train networks, has sufficient water supply and amenities like street lights, recreational parks, and internet connectivity.
These will ensure your kids get to school in time and you don't spend much time in traffic on your way to and from work.
7. House Inspection
House inspection is necessary. Some real estate agents may stage a house to look good on your viewing day.
Ensure that you check the maintenance, renovations, and repairs in detail before deciding. If there are any cracks to fix or any other renovation work that needs to be done by you, the total expenses have to be calculated and considered before you buy the house.
8. Age of Property
Buying older homes has its advantages and disadvantages. Before you submit your offer, you must ensure that your choice favors your preferences and needs.
Most old houses are large, located in a prime area, and always readily available to move in. On the other hand, they can have outdated appliances, high insurance costs, and tree roots which can break the house's foundation.
Alternatively, if you are into house amenities like large closets, master bathtubs, and spacious kitchens, new house construction is ideal for you.
With this, you can select features that you feel should be added as the building is ongoing and customize it further to fit your taste.
9. The Right Amount of Space
Figuring out how much space you need for your family is crucial in buying a home.  Having a small or a house that is too big will continually leave you wondering how to make it work for you and your family.
It is unnecessary to buy a huge house if you don't need the extra space.
Before buying a house, ensure that you set your priorities right by looking at your family's size and any plans for growing your family.
This will help you choose a house with enough space for your family and your belongings.