Everyone knows that the bathroom is one of the most underrated parts of the house. However, it is one of the areas that you would always visit to tend your body or your nature's calls.
The question is: How could you make it much better and convenient for you and for those who are living in your house as well? Do not worry as this article got you.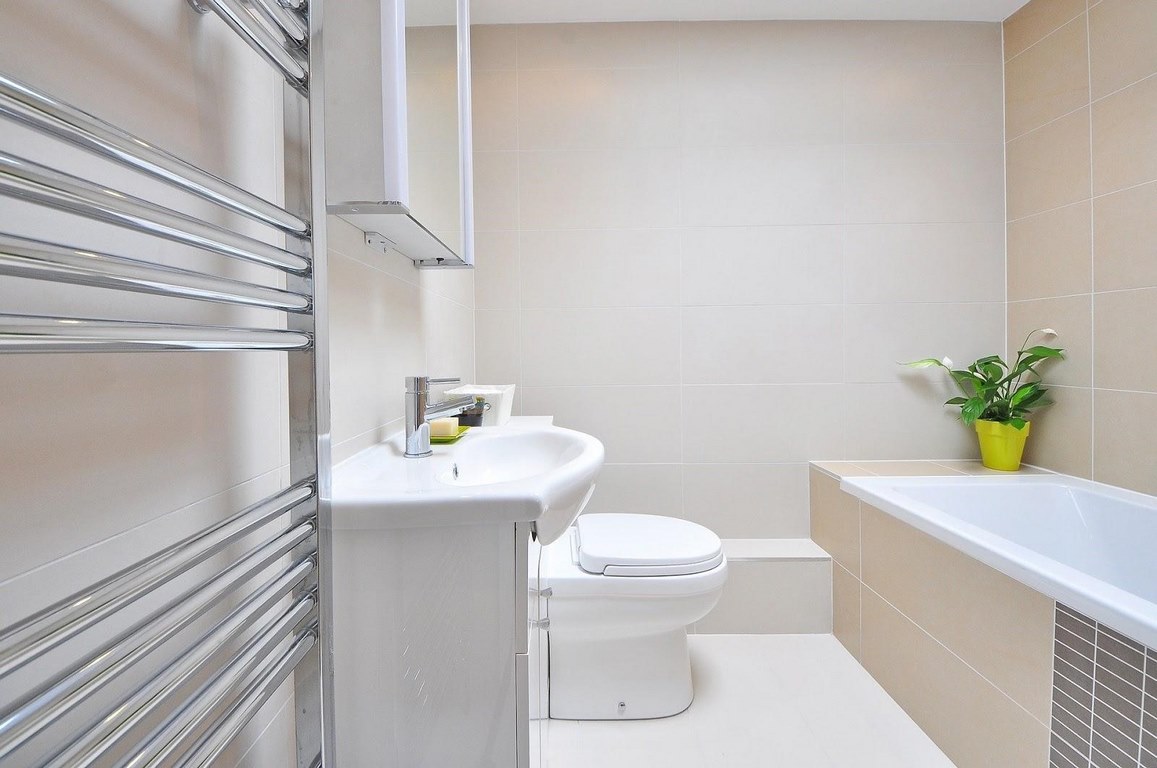 Here are some useful items for your bathroom that you would want to have.
1. Bathroom Shelving Units
The key to an organized bathroom is to have shelving units that you can use to store your goodies and other stuff.
You can use bathroom shelves to store everything from towels to toiletries and other essentials that you will need.
With your essentials within your hand's reach, you will be able to get them easily and put them back to their respective places.
Also, bathroom shelves help you make the most of your space. It is time to let go of cluttered counters and put everything in a shelving unit.
With these efficient shelving units, you can keep everything organized and available while still neatly tucked away.
2. Shower Wall Panels
Shower wall panels are very cheap and it offers a lot of benefits compared to the usual tiles.
There are a lot of different designs of shower wall panels, which makes it very classy. Skip the tiles and opt for shower wall panels.
What's better is that it is easy to install as well compared to tiles, which need cement to dry it up for a couple of days.
You do not need to hesitate to get panels for your shower because it is very durable and it can go on standing for years.
Moreover, it is easier to clean. Indeed, shower wall panels are a great addition to your bathroom.
---
Read Also:
---
3. Waterproof Notepads
Whether you want to admit it or not, sometimes, the brightest ideas come to you when you are in the bathroom.
And you can not just write them down while you are in the shower because there is nothing to write on. Here is where waterproof notepads come in handy.
You can write your innovative ideas in a waterproof notepad when a light bulb inside your mind suddenly flashes over.
You should not wait until you are done bathing or whatsoever- as you may forget them! That would lead to a great loss on your part.
4. Portable Waterproof Bluetooth Speaker
Instead of bringing your phone to the bathroom for music, why not get a portable waterproof Bluetooth speaker?
This way, there would be no risks of accidental slips that will cause you to lose your phone. At the same time, the risks of breaking your phone due to it becoming wet will be disregarded.
What's cool about this speaker is that it is long-lasting, fast-charging, and you can control your selections of music via your phone while you are inside the shower.
Even more, some speakers offer a built-in mic so you can even answer urgent calls (if needed too!). No more inconvenience in missing out calls whenever you are inside the bathroom.
5. Non-Slip Bath Mats
For a more safe and secure in and out of the tub, you should get some non-slip mats so that they will be able to absorb the water in your feet and help you avoid the dangers of slipping and falling out.
You can easily put those on the floor where you will be stepping in after your sessions.
6. Air Freshener
You would not want to leave an unpleasant odor out there, will you? With an air freshener paired with your favorite scent, you will be able to cover all of your tracks.
While this may sound funny for some, it is something that you will truly need- to avoid those embarrassing moments.
You would never know that your guest has something in mind but of course, he would not say it.
With a sprinkle of air freshener, every deed that you have done will have no traces left. No one will ever know what you did- which is a relief.
7. Wastebasket
Looking after your skincare routines or other quirky stuff you do in the bathroom? A wastebasket would be very essential.
You can throw away the packaging or containers for your soap, shampoo, tissues, and a lot more there. It can also help the bathroom maintain its squeaky clean appearance.
Most people know that the bathroom can be one of the most cluttered rooms in the house. And sometimes, when you are running late, you will leave the comfort room a bit messy.
You can throw your unwanted things swiftly if there is a wastebasket ready.
8. Plunger
A plunger is a must-have in the bathroom in case of any accidents. You would have to use a plunger a couple of times in your lifetime.
It is unavoidable that the pipes get clogged sometimes, or the toilet is not working properly, and the water overflows for who-knows-for-what-reason.
Before you can call for any fixes, a plunger can help you in the present moment for these types of scenarios.
9. Mirror
Forget the creepy and scary stuff that you have been watching lately and get a mirror. A mirror can help you look at yourself.
You can use it while doing your skincare routine, fixing your hair, shaving, brushing your teeth, and a lot more.
A mirror would be able to help you see if you are doing it right and if there are unnoticed flaws on your face or whatsoever that have to be removed after your sessions in the bathroom.
10. Wood Luxury Tray
If you are planning to stay in the bathroom for quite some time, why not get a wood luxury tray which would go hand-in-hand while you are in the tub?
Of course, you still need to be careful but you can bring your tablet, your favorite book, and perhaps, your bottle of wine along with you while chilling and relaxing in the tub.
These luxury trays are expandable and are made to fit any type of bathtub you have at home. It certainly gives an elegant feeling with a matching spa effect.
So get one of these and make your bathroom more classy than ever.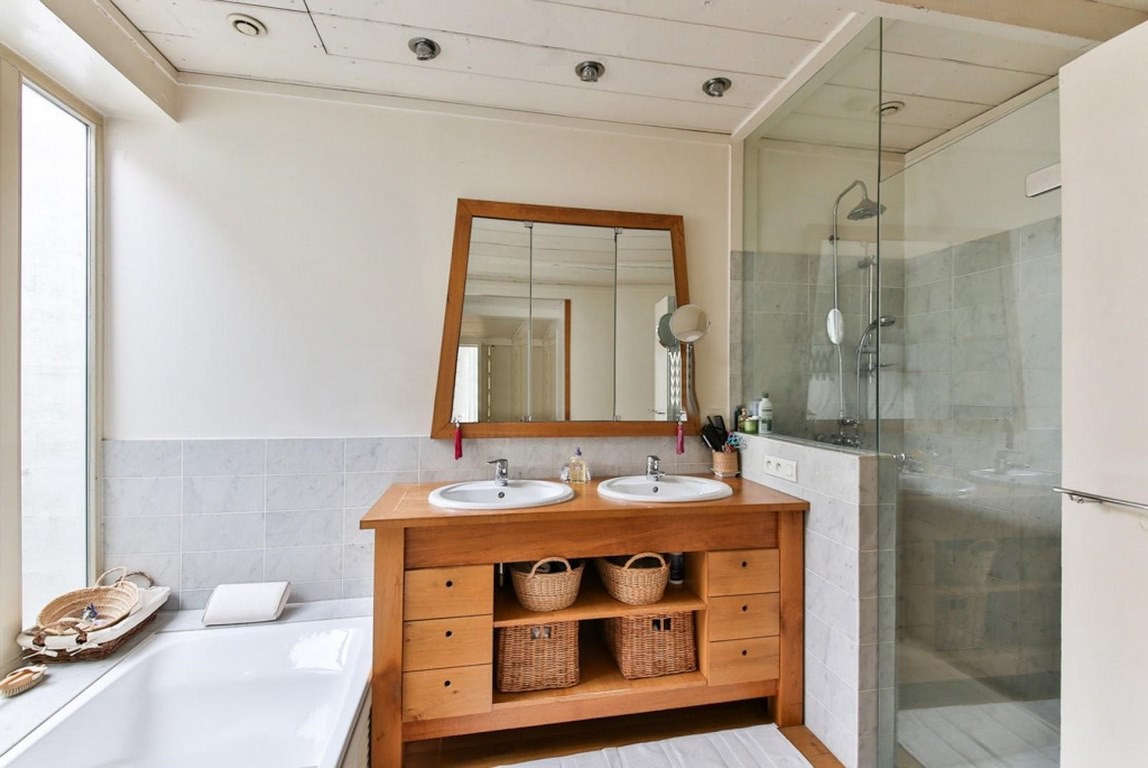 If you are missing something from the list, it is now the time to get it, okay? These useful things discussed above will provide you a level of comfort and convenience like no other.
Upgrade your bathroom now by getting these essential things.