Are you facing major sewer problems or an unexpected plumbing emergency? If yes, you should hire an experienced local plumber to handle all your residential and commercial plumbing projects.
It is advised never to delay any plumbing issues as they might become worse with time. Many people try to fix their plumbing issues independently but fail as they don't have the proper knowledge and tools to do that.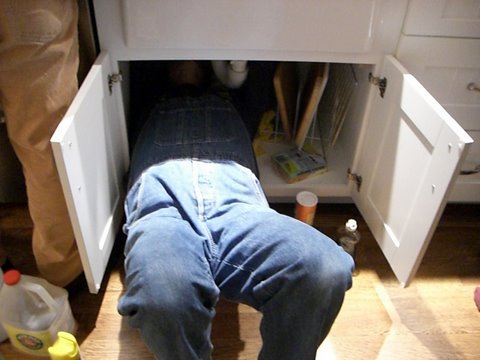 When you hire a proficient plumber, you can stay assured that the job will be done efficiently, and you will not have to face such an issue in the future.
Plumbing is one of the most common issues that homeowners have to deal with every year, and you should always hire the right person to fix it.
But who is the right person? How do you analyze who is suitable for the job and who may be wasting your time? Well, there are multiple things that you can keep in check while hiring a plumbing company so that you don't bear any losses.
Let's discuss a few tips to hire the most suitable company for your requirement.
1. Insurance and License
To understand if a company is legit or not, you can ask for their basic credentials and their license.
This will help you analyze if the company holds enough experience, reliability, and certification needed to do the job or not.
The company should also back you up with insurance if anything goes wrong during the plumbing process.
2. 24/7 Services
Plumbing emergencies come with no warning. When you hire a plumbing company, always ask them if they are open for emergency services at night.
This way, you will be able to call them any time things go wrong and save your house from any further damage.
They should also employ the latest technology to fix your plumbing issues expertly and quickly.
---
Read Also:
---
3. Research Online
If you want to know how a company operates, you must research and run complete background checks before hiring them.
Many companies in the market claim to be the best but don't stand true to their claims. You can go through their testimonials and reviews online to get a better idea of the company.
4. Standard Costs
It can be difficult for someone who is getting a plumbing service for the first time to know about the costs.
If you are looking for a way to learn about plumbing's standard price, you have to get in touch with various plumbing companies, negotiate with them, and then take out an average of the end cost that you both agree on.
This way, you will be able to negotiate better and save a lot of your bucks. Good plumbers inspect your property and give you a quote before starting the work.
They also explain to you all the associated costs. They won't charge you for anything that you don't need. If the price they have quoted seems high to you, you can look for another plumbing company.
5. Check Whether They're Insured or Not
It is never a good idea to hire someone in a hurry. Make sure you have an understanding of the insurance policy of your plumber before you hire them.
 Your plumber should have insurance for damages and injury. These policies are for the plumber's safety, and if a worker gets injured in your home while working, the worker's insurance policy will protect you from liability.
How American Ally Drains & Plumbing Can Help?
American Ally Drains & Plumbing is one of the most experienced and skilled plumbing companies in San Diego.
Our goal is to offer efficient and effective plumbing services to our customers. We take immense pride in having some of the most trained, skilled, and certified plumbing professionals that are always ready to help you in cases of emergencies.
It can be challenging to fix a plumbing issue by yourself, and you should never hesitate to take help from a professional.
We treat your property with respect and get the job done within the deadline. We offer a wide range of services, from leak detection, toilet repair and installation, and water heater installation to sewer and drain cleaning and water line repair.
We have years of experience in this field and provide flat, transparent quotes without any surprises. So, if you are unable to find the correct plumber, contact us today, and we will help you out.