It did not feel like such a big deal to keep the house clean in 2019.
Vacuuming the rugs, cleaning the shower and bathrooms, and making sure you do not have hidden crumbs under the sofa, and essentially, all is done.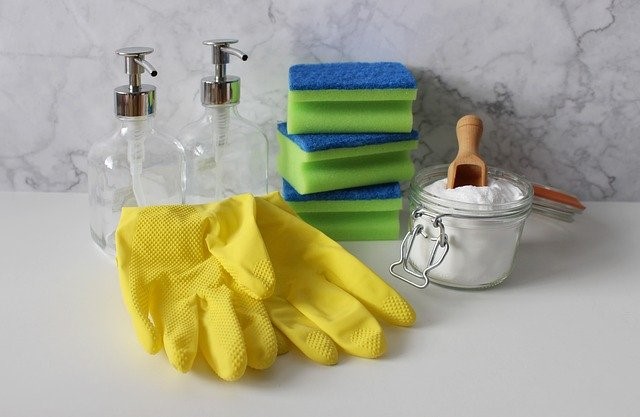 Although,  now that people's homes have become everything from workplaces, playgrounds, gyms, pubs, and restaurants, it has unexpectedly become a very difficult task to keep things tidy.
Take a deep breath and do one thing at a time. This is the only way you will tackle this daunting task and challenges, especially when you are overwhelmed and busy.
Afterwards, make sure to reward yourself with a wick candle or scented oil fragrance for all the good work.
If unsure of where to start with your chores though, this ultimate cleaning guide might give you a clue.
Have a Routine
There are several different ways to start incorporating deep cleaning into your routine of home upkeep.
If in the past you have done some spring cleaning, that is great. Spring is the best time to scrub, declutter, as well as organize, but more often than in one season of a year, you should still clean thoroughly.
Seasonal, or around one weekend deep clean every 3 months, is the timeline you can follow.
Another choice is to break down the checklist of deep cleaning into fewer monthly or weekly tasks.
For instance, you could tackle one room per month or 1 to 2 tasks per week. The more people share a living area, the deep cleaning should be done more often.
If you live with a large family, split the cleaning duties for all evenly. That includes deep cleaning and more continuous maintenance.
It would be wise to consider assigning each person to a different area of the home.
Should You Do Everything by Yourself?
What was the last day that you very thoroughly cleaned your home?
Many people will follow these tips, do some light dusting each week, and yet find some stubborn grime and stains hanging around.
Once in a while, you might want to book home cleaning services once in a while to take care of the major stuff, for instance, stains and built-up soil.
Skilled home cleaners use a variety of cleaning products to keep the house tidy and safe for longer and keep the pesky germs and bacteria away.
The same would apply to pests nesting in your home which the team from integrumservices.co.uk recognizes is stressful to discover.
By having someone do the "heavy lifting" for you, you will find it easier to walk around through the house without moving a muscle.
Depending on the lifestyle and the size of your living room, you may choose to thoroughly scrub your house with a weekly or monthly home cleaning.
It all would come down to the overall state your living quarters are in.
---
Read Also:
---
What Do You Need?
There is no worry since if you do not want to hire a fancy specialist cleaner, you can still thoroughly clean your house without one.
Efficient and easy to find are popular items such as baking soda, white vinegar, a scrub brush, dish soap, and microfiber cleaning cloths.
To help you stock your cleaning cabinet here is a starting list:
An all-purpose cleaner that can be homemade
Baking soda
Broomstick
Cleaning cloths
Detail brush
Dish soap
Glass cleaner
Microfiber cloths
Mop
Plastic bucket
Rubber gloves
Scrub brush
Sponge
Spray bottle
Squeegee
Vacuum cleaner
White vinegar
Divide Your Work
Ready to handle the bigger tasks that you have put off for a while? Even though a busy cleaning weekend can be daunting, and not everyone is up for it, divide it into smaller chunks to make it simpler for you.
No matter what have you been trying to do, in order to clean your home up, like getting rid of the garage clutter, cleaning your wardrobe of old clothing, or whatever it is, it would be wise to plan one job to get through a day or weekend.
That way,  you will regain the warmth and comfort of your home one big clean at a time.
Many individuals are lounging on the sofa 24 hours a day in this period, and it is easy to neglect to fluff and straighten throw pillows or stashing away little trinkets such as books, and other things scattered throughout the room.
Especially without getting anyone over for a visit. Yet undoing this habit and washing up will do wonders for your home and keep it tidy and spotless.
Do Your Dishes
The leading source of messy floors, lingering crumbs, and even rodents and bugs inside your house is dirty dishes, all because food scraps are enticing to them.
And the more they pile up, the harder it is to clean them and make room in the kitchen for trying out fresh and new recipes that please your taste buds.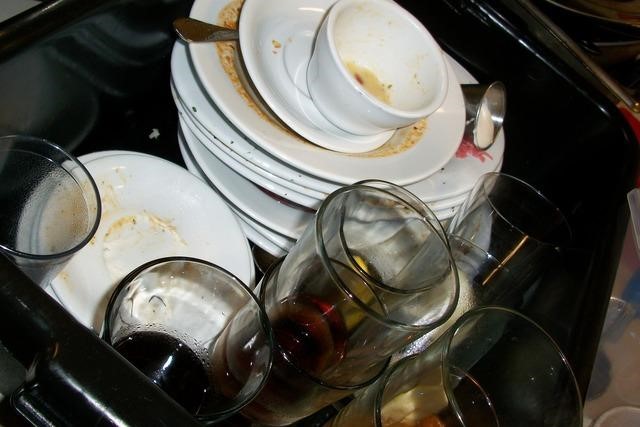 To clean up spills and crumbs and keep them from turning into a dirty, icky mess, it would be wise to make sure to scrub down the counter and stove after use.
Scrub
Make it a routine to scrub down the sink, table, and mirror instead of waiting until the washroom is dirty.
Also, rinse the walls after every shower so you could prevent grime and soap gunk from piling up.
Washing Clothes
To keep dirty clothes from piling up and taking forever to finish cleaning, home cleaners advocate keeping to a laundry routine.
You can wash them once a week, depending on how frequently you go through laundry, or schedule specific days to do one load each of white, coloured, and delicate clothes.
A clean house is a comfortable and happy place.
If you are wondering when did you vacuum the last time, and not just the occasional passage across the kitchen counter, or the light dusting of shelves and tables, it is a sign that meticulous actions should take place.
Everyone is definitely guilty of this and can think of a colleague, friend, or family member who knows a thing or two about keeping immaculate and refreshing their living spaces.
So in case, this guide does not help you do the same, you can always rely on their expertise.