Are you getting ready to move out of your current place? If so, you're probably starting to think about all the work that needs to be done in order to get your place clean and ready for the new tenants.
Move-out cleaning is a huge job, but it's not impossible to do on your own. In this blog post, we will discuss 10 ways that you can prepare for move-out cleaning! Let's Get Started!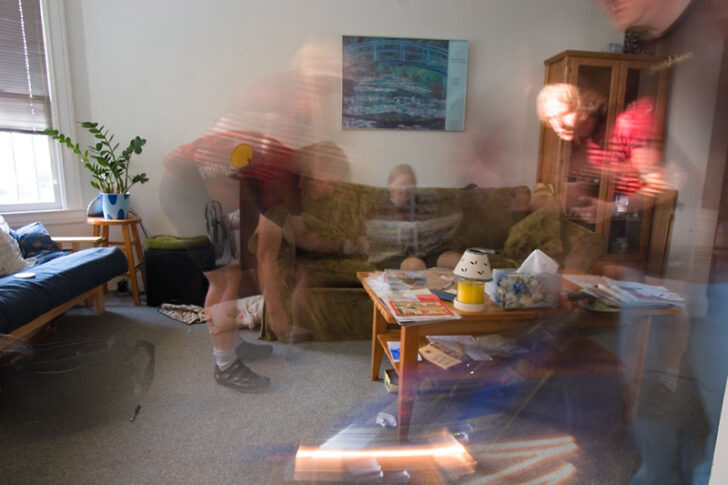 Way 1: Make a Plan
The first step to take when preparing for move-out cleaning is to make a plan. This will help you determine what needs to be done when it needs to be done, and how you're going to get it all done.
One way to do this is to create a checklist of all the tasks that need to be completed. This can include things like dusting, vacuuming, mopping, and scrubbing toilets and showers. Once you have your checklist, you can start tackling each task one by one.
Way 2: Gather Your Supplies
The next step is to gather all of the supplies that you'll need for the job. This includes things like rags, sponges, cleaning solutions, and trash bags.
If you have any specialty cleaners for things like toilets or ovens, make sure to include those as well. Once you have everything gathered up, it's time to get started on the cleaning!
---
Read Also:
---
Way 3: Start with the Big Stuff
When it comes to moving out cleaning, you'll want to start with the big stuff first. This includes things like sweeping and mopping floors, dusting surfaces, and scrubbing toilets and showers.
These are all tasks that will take some time to complete, so it's best to get them out of the way first. Once you've tackled the big stuff, you can move on to smaller tasks like vacuuming carpets and cleaning windows.
Way 4: Don't Forget the Small Stuff
Even though the small stuff might seem like it's not important, it's actually just as important as the big stuff! This includes things like vacuuming carpets, cleaning windows, and dusting all surfaces.
These tasks might not take as long to complete, but they're still essential for getting your place clean.
Way 5: Take Your Time
Cleaning your entire place from top to bottom can be a big job, so it's important to take your time and focus on doing a good job. If you try to rush through the process, you'll likely miss something or do a poor job.
So, take your time and make sure to do a thorough job. If you are in a rush and don't have time to thoroughly clean, consider hiring a professional move-out cleaning company.
If you reside within the North Vancouver area we recommend reaching out to ProClean, a top-notch cleaning services North Vancouver provider.
Way 6: Don't Forget the Outside
Just because you're moving out doesn't mean you can forget about the outside of your place! If you have a porch or balcony, make sure to sweep it off and remove any dirt or debris.
You should also take a look at your gutters and see if they need to be cleaned out. And, if you have any plants, don't forget to water them one last time before you go!
Way 7: Make Sure Everything is Turned Off
Before you leave your old place for good, double-check that all the lights are turned off and that all appliances are unplugged. This will help prevent any accidents or damage while you're gone.
Way 8: Leave a Note for the Next Tenants
If you have any special instructions for the next tenants, be sure to leave a note! This could include things like how to operate the TV or where the spare key is hidden. Whatever you think they should know, just jot it down in a note and leave it somewhere visible.
Way 9: Return Your Keys
Once everything is cleaned and all your belongings are packed up, the last thing you need to do is return your keys to your landlord or property manager.
They'll need them in order to give them to the new tenants. And that's it! You're now ready for move-out cleaning! Just remember to take your time, focus on the big stuff first, and don't forget the outside.
With these tips in mind, you'll have no problem getting your place clean and ready for the next tenants. Good luck!
Way 10: Relax
After all of that cleaning, you deserve a break! So, sit back, relax, and enjoy your new place. You did it! And now you can enjoy your clean home worry-free.
Congratulations! You've successfully completed move-out cleaning and are now ready to start fresh in your new place. Enjoy it! These tips will help make sure that everything goes smoothly and that you're prepared for whatever comes your way. Good luck and happy moving!