Photos, art, and wall hangings serve as the icing on the cake within the confines of your home.
Ideally, wall art helps draw attraction, pulls together space, and makes your house more inviting.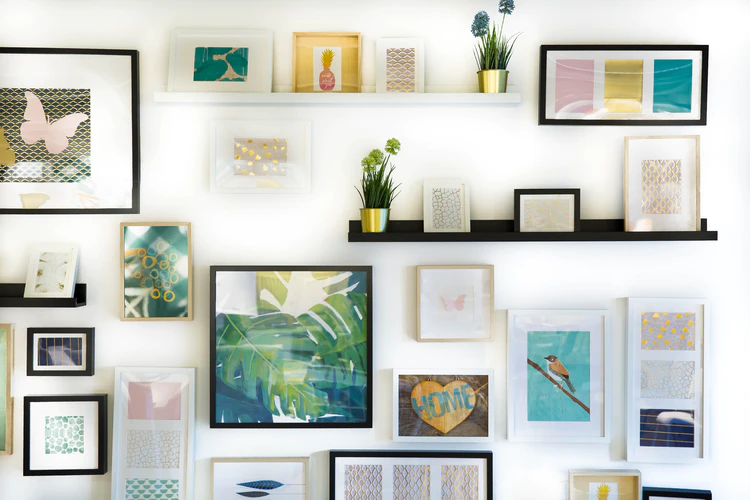 One of the most repeatedly asked questions home designers get is, "How does one choose the right piece of artwork for their space?" There are some rules to ensure that you chose the appropriate piece for a specific space.
Artwork helps to elucidate the taste of the homeowner and their space. It's vital in blending certain pieces and incorporating character in a home.
If you're worried about choosing the best piece of art for your home, follow these simple tips for a more intuitive art experience.
1. Assess Your Available Wall Space
Any art designer out there will tell you that this is the first step to take before you can even make your purchase: assess what kind of space you have.
If you need to get the measurements and sizing just right, now would be an excellent time to get the tape measure.
If you have a wide space to fill, it will help if you go for the latest design trends, explains the art team at https://kaceart.com/.
This ensures that you get the best art from well-established artists and one that comes in good quality.
Additionally, a vast space makes a good match for a large-scale piece of art. Such pieces have the potential to make a good impact on your home.
Depending on your available wall size, we recommend that you consider a wall gallery as part of your art ensemble.
Start by pairing up complementary colors and styles together for a more classic feel.
2. Should the Art Act as a Focal Point?
Each room needs a focal point of view. For instance, if you walk into your bedroom, what's the first thing you notice? Whatever it is, that's your focal point.
However, not all focal points come out as we want them to. It could be that you fixate your eye gaze on something else immediately you enter a room.
If your room resembles those mentioned above, you need to switch the focal point. The point is, art can be a fantastic focal point.
So can a rug. If your space doesn't have a focal point, we recommend that you choose visually striking art.
This doesn't have to be bright or heavily patterned; instead, something that complements your overall taste and preference.
---
Read Also:
---
3. Chose Unique Pieces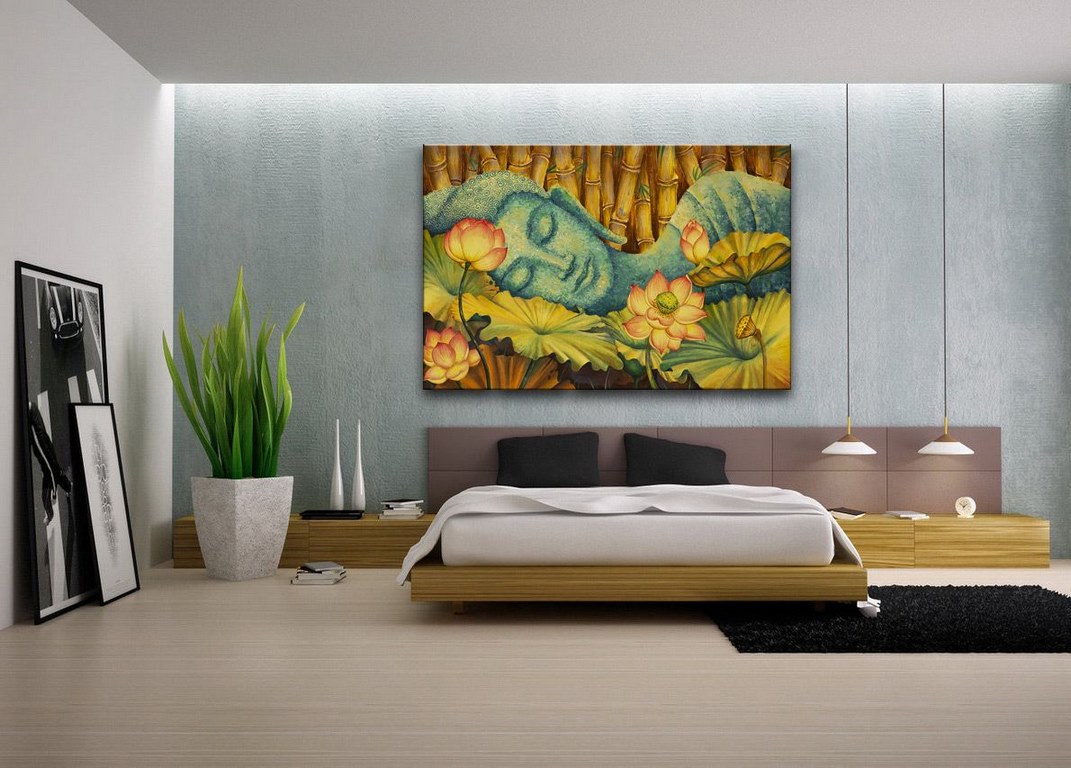 While it's recommended to buy large-scale-produced art reproductions, there's nothing that beats being the sole owner of an original piece of art.
Ideally, this means owning something that's been handed down for several generations. Again, nothing beats the feeling of having art that an artist spent a ton of hours creating and has an identifying piece of them in it.
We should mention that you'll be hounded to find a reproduction art piece that can outlast a well-made painting.
With this in mind, you don't want to spend a considerable chunk of your time and money on art that was sold to you as being original while it isn't.
This is why we recommend paying visits to creditable art galleries or directly visiting the artist.
You can use the internet to personally contact galleries and artists globally with whom you can create connections and build bonds over time.
4. Consider the Room
Interior design experts say that art has a way of completing a room. It can be the unifying link that binds everything together.
Think about the room where you're going to place your art. Do you want it to pop out or blend in?
What are some of the colors in the room? What feeling are you trying to incorporate in the room?
Are you aiming for a classic, contemporary, fun, or calm? The answers to these questions will be your guiding block when choosing your art piece.
Additionally, you will also need to consider scale and proportion—error on the side of too large instead of too small.
The biggest downside of a small piece is that it runs the risk of feeling out of place, akin to an afterthought.
5. Match Your Decor
Before buying contemporary art for a specific place, take stock of what furniture and décor you have in the room.
If you have a neutral room, we recommend going for rich and colorful art as it's great to infuse.
However, if you have plenty of color, pattern, and texture in the room, go for simpler, more toned-down art pieces.
The bottom line here is to select art at a heart level and remember about rugs and sculptures. They make for grand artistic statements.
6. Do You Know the Artist?
If you familiarize yourself with the artist who made your art, it helps you understand what context surrounds their work.
If you have no chance of meeting the artist one-on-one, read up. Nowadays, many galleries now offer artist profiles online.
Additionally, everything you want is always a Google search away. Read about the people who made your art.
You can also follow them on their social media profiles to get a glimpse of what goes on in their lives. Don't be a stalker, though!
7. The Mirrors Add Depth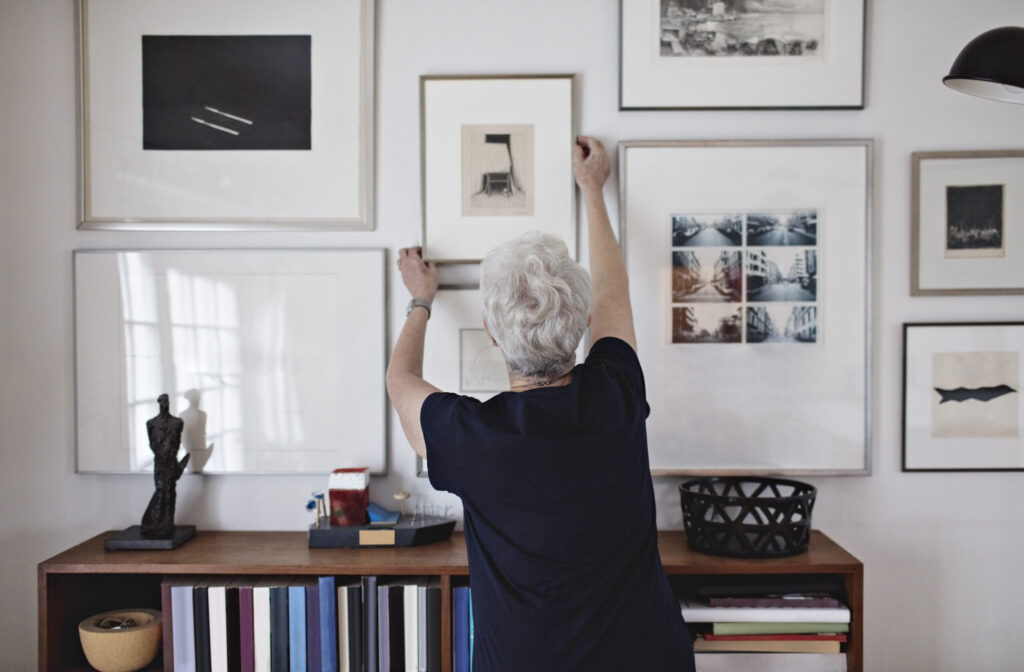 Remember to add mirrors in your search to fill the walls. A strategically placed mirror will reflect the light, shapes, images, and color of the room.
Choose one frame that compliments your décor and watch how your room will immediately appear lighter and darker.
If you're into something more wild and adventurous, you can use several mirrors on various walls.
This is a great way to add a complex yet simple feel to your space. If you have a strange or odd wall, leaving it blank can enhance its peculiarity.
We recommend hanging a few pieces of art to give that space a fresh feel.
Depending on your taste, there's always something for everyone. Shopping for the ideal piece of art doesn't have to be a hassle.
With the seven tips mentioned above, you're well on your way to having the best selection of art pieces in your home.
The appropriate wall art will help set your home's tone by keeping it inviting and communicating what type of person you are.