If you are the busy type or you are just not a fan of cleaning after yourself, then hiring a cleaning company is your best bet.
Instead of having to stress over keeping your house clean, you can easily outsource this task to companies that will do an incredible cleaning job.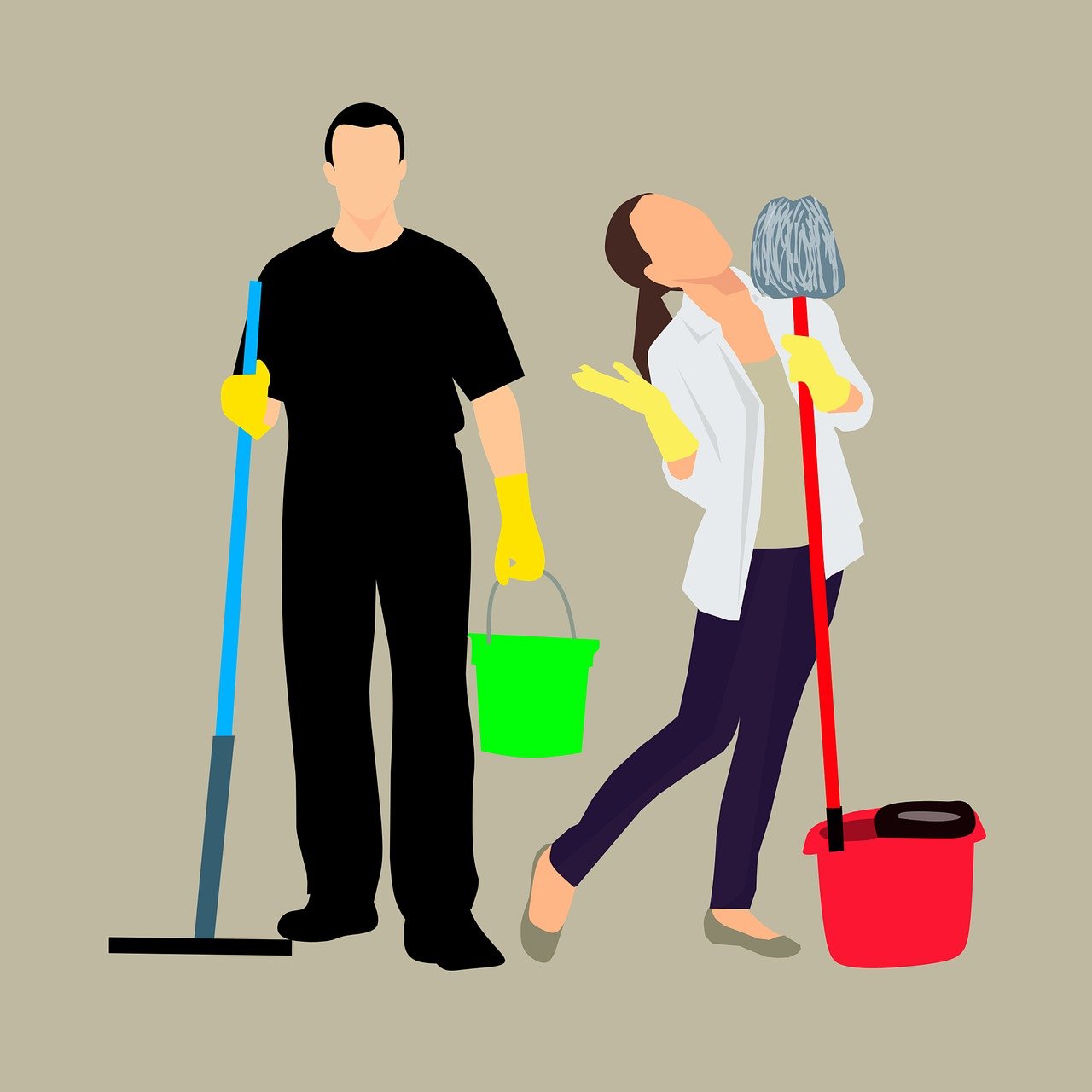 In case you have made the decision to hire a reputable cleaning company to help with your cleaning, listed below are the secrets to hiring an excellent cleaning company like BlueSpring Cleaning
Get Referrals from Trusted Source
The first step in hiring a good house cleaning service is getting referrals from a trusted source. Your source can be friends, colleagues, or family.
Referrals give you an insight into the cleaning service beyond what is written on their websites.
Reports from friends and family who were former clients of the services will help you know more about the company and how they operate.
This way you can decide whether they are perfect for you or not.
Don't Let Online Reviews Influence Your Decision
As much as online reviews are important, it is advisable not to let your entire decision be based on them.
Unhappy people are the ones who feel compelled to tell the world about their terrible experiences while happy people don't tend to write the most reviews.
However, a company with an all-negative review should be avoided at all costs.
You should also be wary of companies with an all-positive review as some companies go as far as to pay people to write good reviews for them.
The best services to choose from are the ones with consistently high ratings.
---
Read Also:
---
Check for Insurance and Bonding
When hiring any house cleaning service, you should first confirm if the company has adequate insurance and bonding to cover damages, theft, or injuries that occur on your property.
A good house cleaning service should be transparent about their insurance policies.
Confirm Their Experience and Licensing
Before settling for a particular house cleaning service, it is important to confirm their level of experience, license, certification, affiliation with reputable organizations, and many more.
All this information should be provided on the company's website as it tends to increase their credibility.
Things like prestigious awards won by the company should also influence your decision to hire them.
Know What to Expect from The Cleaners
Another thing to look out for when hiring a house cleaning company is the service they offer.
Although the job of every house cleaning service is to clean your home, you should have a to-do list containing the specific parts of your home that you would like the most attention to be given.
This allows you to choose a cleaning service that provides that specific service you need. A cleaning service that specializes in office cleaning may not carry out a great job in home cleaning.
Ask for A Satisfaction Guarantee
Since the cleaning is carried out by humans, mistakes are bound to happen and things may even get damaged.
So before hiring a cleaning service, you should also ask questions like; what will happen if you are not satisfied with their service? Some companies may offer a money-back policy, others may come back for a touch-up.
Ask Questions About the Staffs
Another secret to hiring a good house cleaning service is knowing about the staff. It is important that you know if the cleaning crew is made up of full-time employees or contract workers.
Contract workers may not enjoy the same benefit as full-time employees. They are cheaper to hire and as a result, may not receive the same amount of training as employees.
A cleaning crew made up of real employees enjoy benefits like insurance coverage which is important when accidents occur.
Having this information will allow you to estimate their risk factor.
Pay Attention to Cleaning Equipment
When hiring a home cleaning service, one of the things to put into consideration is their cleaning supplies.
In most cases, the cleaning service brings their supplies but sometimes, you may have to provide yours.
Whatever the case may be, this should be well stated before hiring.
If you have certain reservations about some cleaning equipment or product, a good house cleaning service should be able to listen and make the necessary adjustments.
Finally, you should also put the company's terms of service into consideration before hiring. When it comes to canceling or changing your service, different companies have different policies.
In most cases, you will be charged a cancellation fee. To avoid surprises, you should ask these questions before hiring.