The real estate market in Georgetown, Texas, has undergone a remarkable transformation in recent years. With its unique blend of Texan charm and modern luxury, Georgetown's custom homes have become the epitome of contemporary living with a touch of Southern elegance.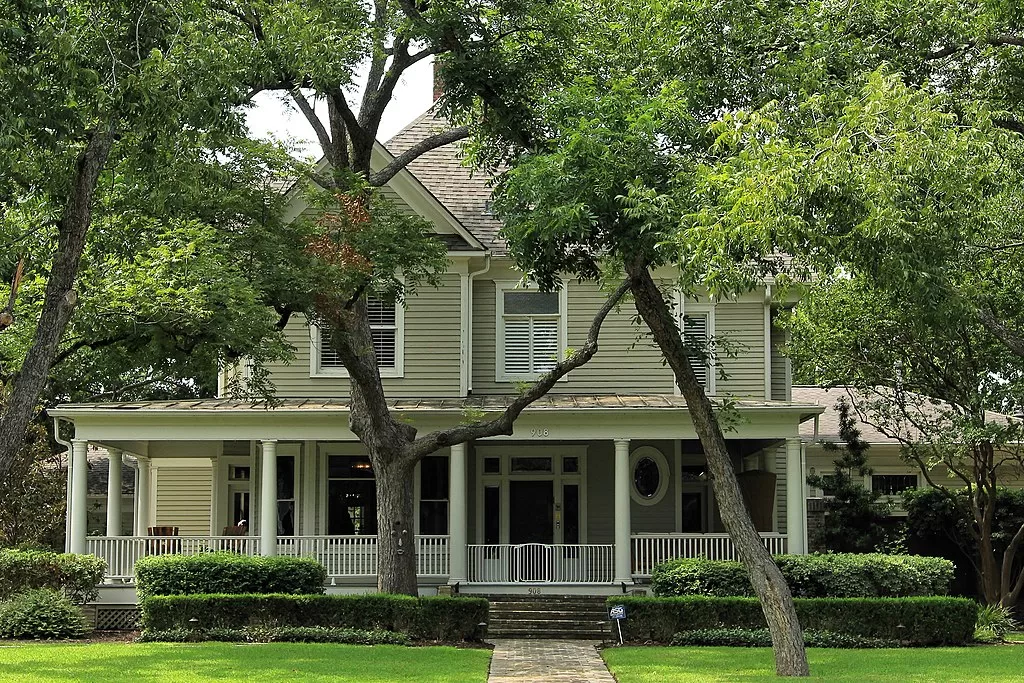 In this blog post, we will delve into the aesthetic trends shaping Georgetown's custom homes from a real estate industry perspective. From architecture to interior design, we'll explore how these homes are redefining luxury living in the Lone Star State.
Architectural Excellence
Georgetown's custom homes are a testament to architectural innovation. Homebuyers and builders alike have embraced the concept of blending traditional Texan elements with modern design sensibilities. Here's how:
1. Texan Facade with a Modern Twist
One of the most striking trends in Georgetown's custom homes is the fusion of Texan aesthetics with contemporary architecture.
You'll often find homes that incorporate elements such as limestone facades, gabled roofs, and wide front porches, all while maintaining sleek, modern lines. This harmonious combination gives each home a unique and inviting character.
2. Open Concept Living
The modern luxury of spacious, open-concept living is highly sought after. Georgetown's custom homes often feature large, light-filled living areas that seamlessly flow into gourmet kitchens, making them ideal for entertaining and family gatherings. This trend reflects the desire for convenience and connectivity in today's lifestyle.
Interior Elegance
The aesthetics of Georgetown's custom homes extend well beyond their exteriors. The interior design choices are equally enchanting:
3. Neutral Color Palettes
Neutral color palettes dominate the interior spaces of these homes. Shades of soft gray, beige, and cream create a soothing backdrop that allows homeowners to personalize their spaces with pops of color through furniture and decor. This timeless approach ensures that the homes remain stylish for years to come.
4. High-End Finishes
Luxury is in the details, and Georgetown's custom homes spare no expense when it comes to finishes. From gleaming hardwood floors to custom cabinetry and designer fixtures, every element is carefully selected to exude opulence and quality.
---
Read Also:
---
Outdoor Oasis
Georgetown's beautiful climate encourages outdoor living, and custom homes in the area cater to this desire:
5. Expansive Outdoor Spaces
Spacious backyards with landscaped gardens, private pools, and outdoor kitchens have become a standard feature of custom homes. These outdoor spaces serve as extensions of the living areas, providing opportunities for relaxation, recreation, and al fresco dining.
6. Texas-Sized Porches
Wide covered porches, often equipped with ceiling fans and cozy seating, are a hallmark of Texan homes. Georgetown's custom homes embrace this tradition, offering residents the perfect spot to unwind while enjoying the scenic beauty of the region.
Smart and Sustainable
Modern luxury isn't just about aesthetics; it's also about functionality and sustainability:
7. Smart Home Technology
Georgetown's custom homes are equipped with cutting-edge smart home technology. From security systems to climate control, homeowners can effortlessly manage their properties through their smartphones, adding a layer of convenience and security to their lives.
8. Energy Efficiency
Sustainability is a growing concern, and custom homes in Georgetown prioritize energy-efficient features. Solar panels, energy-efficient appliances, and well-insulated homes not only reduce the environmental footprint but also lower utility bills, making these homes even more appealing.
Location Matters
The charm of Georgetown's custom homes is enhanced by their strategic locations:
9. Proximity to Amenities
Many custom homes are strategically located near Georgetown's charming downtown area. This means residents have easy access to boutique shops, fine dining, cultural events, and the scenic San Gabriel River.
10. Natural Beauty
Georgetown's custom homes often take advantage of the natural beauty of the Texas Hill Country. Homes situated on sprawling estates offer stunning views of rolling hills, lush greenery, and picturesque landscapes, providing residents with a tranquil retreat.
The Investment Perspective
Beyond their aesthetic appeal, Georgetown's custom homes also present a compelling investment opportunity in the real estate market. Here's a closer look at why these homes are garnering attention from investors:
11. Strong Appreciation Potential
Georgetown's real estate market has demonstrated consistent appreciation over the years. The fusion of Texan charm and modern luxury adds a unique selling point, potentially driving up property values even further. Investors can benefit from capital appreciation as these homes become more sought-after.
12. Rental Income Potential
Investors looking for cash flow opportunities will find that Georgetown's custom homes are also attractive as rental properties. The demand for high-quality rental homes in this area remains steady, thanks to the town's growing population and its appeal to professionals and families.
13. Diverse Portfolio
Diversification is a key strategy in real estate investment. Georgetown's custom homes offer a diverse range of property types, from spacious single-family homes to upscale townhouses. Investors can build a well-rounded portfolio by including these properties, spreading risk across different market segments.
14. Vacation Rentals
Georgetown's proximity to the bustling city of Austin, just a short drive away, makes it an ideal location for vacation rentals. Investors can tap into the thriving short-term rental market, attracting tourists and travelers looking for a peaceful retreat while still being close to urban amenities.
15. Tax Benefits
Real estate investors can take advantage of various tax benefits, such as deductions for mortgage interest, property taxes, and depreciation. These financial incentives can significantly improve the overall return on investment for Georgetown's custom homes.
The Competitive Landscape
As the demand for custom homes in Georgetown continues to grow, it's essential to understand the competitive dynamics of the real estate market:
16. Builder Reputation
The reputation of builders plays a crucial role in the success of custom home projects. Buyers and investors often gravitate toward builders known for their quality craftsmanship, attention to detail, and ability to deliver on promises. Savvy investors should closely examine builder track records before making a decision.
17. Location Differentiation
While Georgetown as a whole offers an attractive lifestyle, specific neighborhoods, and developments can have unique advantages. Investors should carefully assess the location of custom homes, considering factors such as proximity to schools, parks, and future development plans that may influence property values.
18. Market Trends
Staying informed about real estate market trends is vital for investors. Georgetown's custom homes may follow broader market trends or exhibit specific dynamics. Keeping an eye on factors like inventory levels, days on the market, and price trends can help investors make informed decisions.
19. Financing Options
Investors should explore various financing options to optimize their investment strategy. Low interest rates and favorable loan terms can enhance the return on investment. It's crucial to work with financial experts who specialize in real estate investment to secure the most advantageous financing.
20. Long-Term Vision
Investors with a long-term perspective often fare better in the real estate market. Georgetown's custom homes offer a timeless appeal that can withstand economic fluctuations. Patient investors who hold onto these properties can benefit from both rental income and appreciation over time.
Final Thoughts
Georgetown's custom homes are more than just residences; they are a testament to the evolving landscape of real estate in Texas. From their aesthetic allure to their investment potential and the competitive nuances of the market, these homes represent a unique opportunity for both homebuyers and investors.
Whether you're seeking a place to call home or looking to expand your real estate portfolio, Georgetown's custom homes offer a blend of Texan charm and modern luxury that's hard to resist. In the heart of the Lone Star State, the future of real estate is being shaped, one custom home at a time.