You might turn your home into a staycation if you are unable to travel this season or if you simply like to prolong the pleasant feelings associated with your recent trip.
If you put some thought into it, you may be amazed at how dramatically minor changes may improve your living space. You can make your home look and feel like a five-star resort with a few simple updates, such as new drapes and bedding.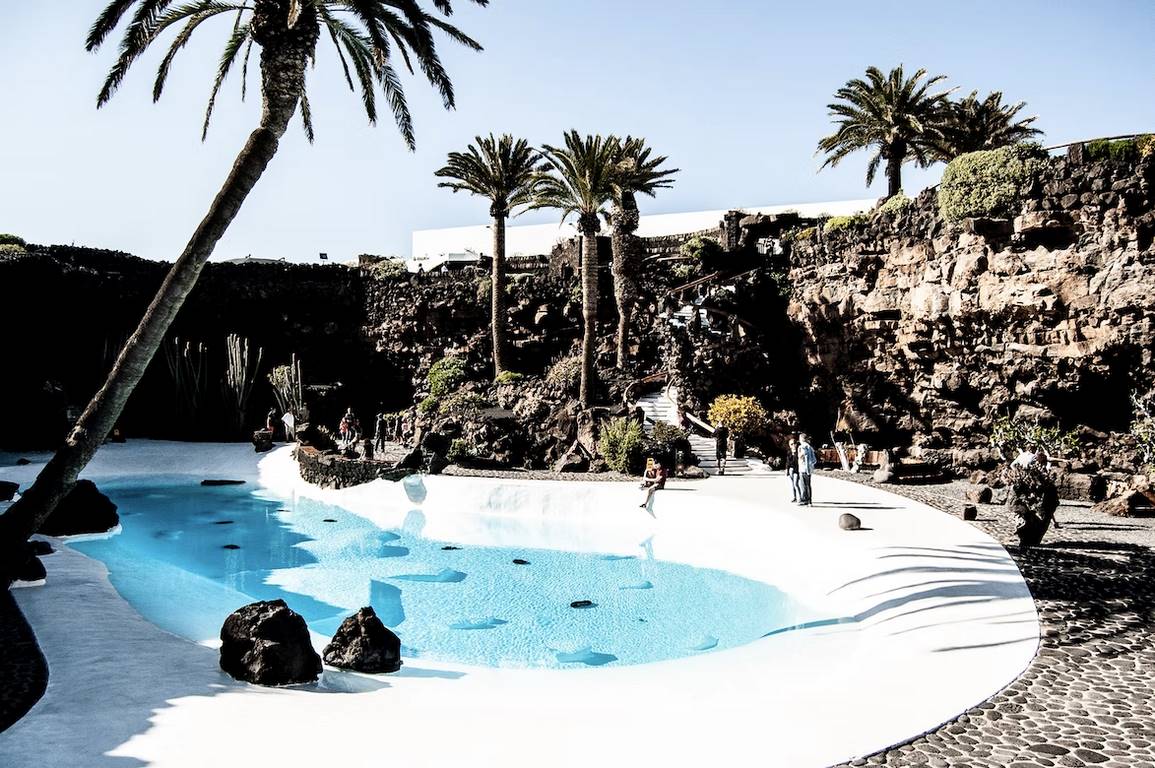 1. A Natural, Elegant Swimming Pool
An appealing swimming pool is a wonderful way to cool down during the hot summer months. Taking a vacation entails doing nothing more strenuous than lazing on a deck chair and gazing out at the turquoise water.
A luxury pool company can give your pool a natural and organic feel by selecting materials like gunite that helps your pool last longer. You can select from various designs such as integrated spas, zero entry, infinity edge, etc.
However, before beginning, there are a few things that must be checked off the maintenance checklist. The cleanliness and health of your pool depending on your regular maintenance, which includes things like removing debris, priming the vacuum, and adjusting chemical levels.
2. Purchase Lounging Furniture
When on vacation, one of the nicest things to do is to relax and take it easy in a lounge chair. Get some bamboo chairs for your home vacation and spend some time lounging in the sun.
Hardy and tropical bamboo outdoor furniture are just what your backyard has been missing. Because of its durability and resistance to the elements, bamboo furniture is perfect for outdoor use, whether you're hosting a party or just hanging out with the family. You may get everything from lounge chairs to side tables to shelving units made out of bamboo.
---
Read Also:
---
3. Outdoor Barbecue
Get out of the kitchen if you can't stand the heat unless the kitchen has been relocated outdoors. Spending more time outside in the summer is a great way to take advantage of the season, and an inviting outdoor kitchen is a wonderful way to bring people together and have a good time, whether you're entertaining a small group or a large group.
As an additional perk, you won't have to deal with the oppressive heat produced by your main kitchen and the rest of the house throughout the summer.
While vacationing, nothing beats eating at an outdoor restaurant, but during a staycation, you can enjoy the same experience in the comfort of your own garden. Set up an outdoor table, fire up the grill, and enjoy lunch with the family in the fresh air.
4. Create a Relaxing Resort Atmosphere with Simple Accents
A trip to your favorite island need not involve a complete overhaul of your property. You should take a look at the main living areas to see which ones could benefit from the resort-style decor.
The living room or patio may use some brightly colored accent pillows and blankets. Make mealtimes more special by stocking the cupboard with beach-themed crockery and drinkware. Spread some decorative candles or baskets around the house to help keep things neat and tidy.
5. Set Up a Fire Pit
Relax and unwind with a fireside talk. Create a campfire atmosphere with a DIY fire pit where you can sing songs and roast marshmallows. When there is no fire burning, the yard is illuminated by a circular pit with stone walls.
Stock up on graham crackers and chocolate bars, too. Putting a fire pit in your backyard is a great idea for making a cozy gathering place for your loved ones. Staycation evenings might be more enjoyable with the addition of some cozy seating for conversation.
6. A Swing Set for the Patio
One of the summer's greatest pleasures is dozing off on the front porch, taking in the fresh air and passing scenery. Take your swinging relaxation to the next level.
A porch swing not only provides a tranquil atmosphere but also improves the aesthetic value of your home's exterior. Even if you don't have a porch, a deck or garden is the perfect spot to hang a rocking chair and let it sway in the breeze.
7. Put in a Zen Fountain
Upgrade your landscaping to resemble more like a five-star resort by putting in a Zen fountain. Hearing the soothing sound of water trickling into your lawn is enough to put you at ease. A tent pitched next to a river under the night, listening to the soothing sounds of a babbling brook, may seem like something out of a dream.
A few huge stones, a pump, and some regular tap water may bring the oasis to you instead. If you want to add some peace and quiet to your yard without breaking the bank or putting in a lot of work, consider creating a fountain as a do-it-yourself project.
8. Transform Your Bathrooms into Relaxing Retreats
Spa visits at a luxury resort, despite the relaxing ambiance, can add up in cost. As luck would have it, you can save money on your own bathroom remodel by ripping off the style of high-end establishments.
Transform your bathroom into a soothing spa with just a few basic accessories. Investing in new shower curtains, rugs, clean, monogrammed towels, and a few accent pieces will have an enormous impact on the aesthetics of this practical but essential room. Pick up some calming toiletries like fragrant body washes, lotions, and bubble baths.
9. Create Color with Your Flower Plantings
Seeing the world from a different vantage point is one of the best parts about traveling. You can completely transform your garden just by adding some new plants and flowers.
If you want to know what kinds of plants do well in your location and get some gardening advice, you can stop by your neighborhood hardware store or greenhouse. Seeing new sights is a great perk of traveling, but you shouldn't get too excited about seeing bright and exotic plants every day.
Adding a splash of unexpected color or a few unusual flowers may make even your own backyard feel like a new vacation spot. Summer is the ideal time for the growth of some of the most colorful plants.
10.  Add True Calm to Your Bedroom
When on vacation, it's much easier to get to sleep and wake up feeling refreshed. The good news is that you don't have to wait till you're out of town to enjoy a restful night's sleep.
In preparation for your vacation, make your bedroom feel like a tranquil sanctuary where you may wake up without the usual rush. Get a new mattress pad and clean linens in a calming color like white, a soft pastel, or a stunning print.
You may also add a pop of color and design with duvet coverings in contrasting colors and some fantastic throw cushions.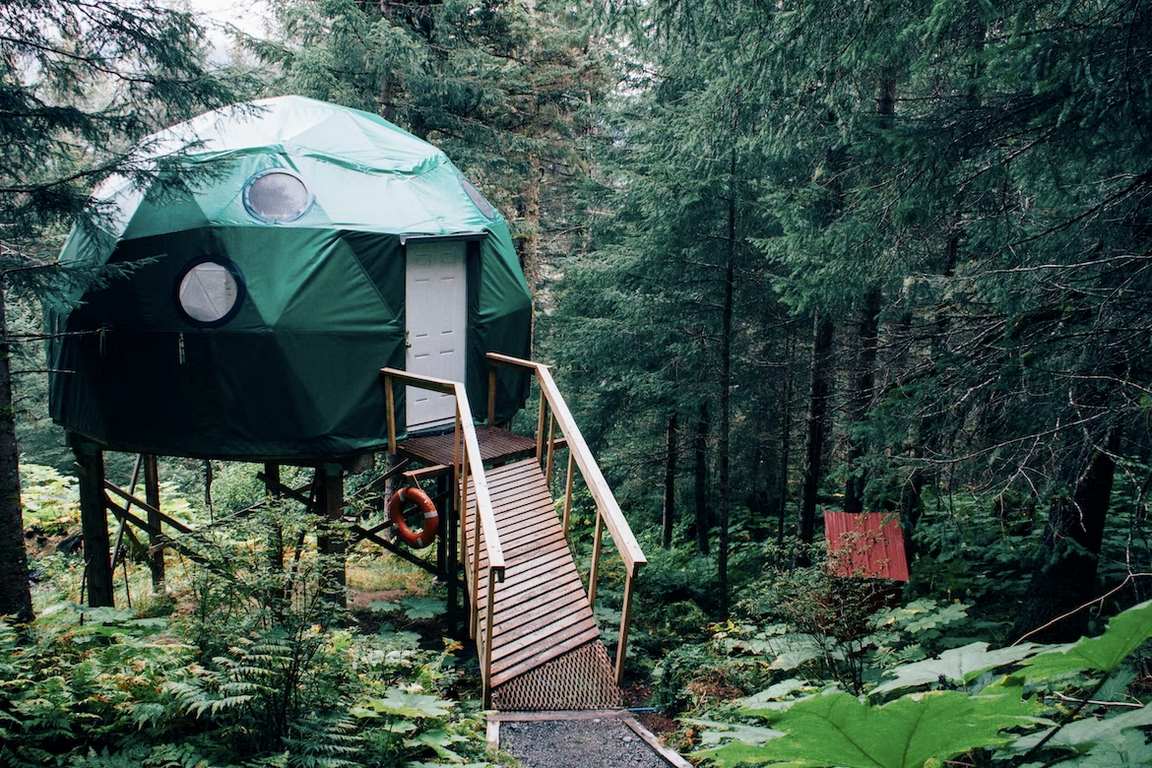 The benefits of a staycation outweigh the costs for most people, so it's worth considering taking a break from your regular routine at home. Creating the same kind of relaxing atmosphere at home that you enjoy when you're on vacation is a great way to perk yourself up and become re-energized.
You deserve a stress-free and soothing sanctuary at home, and with a few simple adjustments, you can make that a reality. Take some time before your vacation to fantasize about what your favorite resort is like.