The primary use of vertical gardens is to create more green spaces in cities and areas where available space is scarce.
Though this is an entirely new concept in landscape architecture, one cannot deny its aesthetic value and positive effects on biodiversity, building heat efficiency, and micro-climates.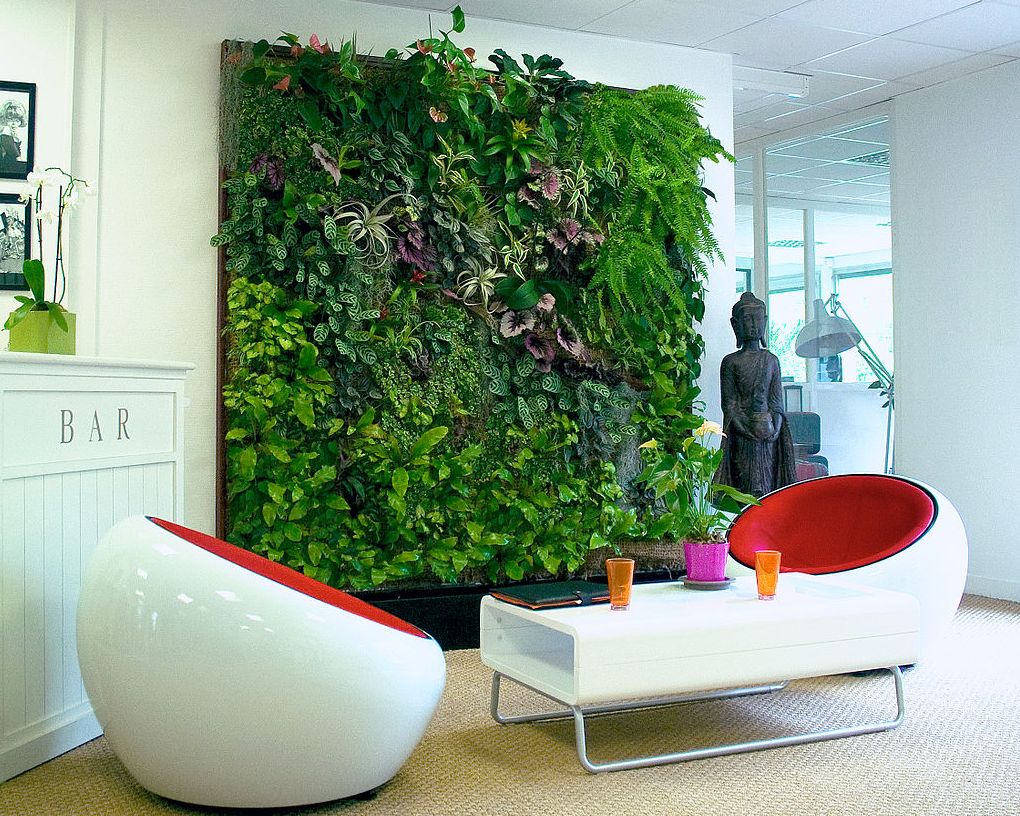 Aside from these, a vertical garden also showed profound positive effects on air quality, specifically outdoor and indoor dust content and humidity.
Despite these benefits, many are still asking whether or not the presence of plants matter.
---
Read Also:
---
Nature and People Relationship
A decade-worth of research on the relationship between nature and people provides a clear answer to this perennial question — close contact with green vegetation exhibits tremendous benefits to man's overall health and well-being.
From 1995 to 1996, a group of Norwegian researchers conducted a study that aims to determine the effects of plants on human discomforts and health.
This team studied over 60 workers that were all exposed to no-plant and with-plant conditions. During the first year of the study, more than half of their respondents already had planters placed on their window sills.
Aside from that, a sufficient-sized floor plant was also set near their desks. Other subjects were under the no-plant, regular office condition. After the experiment, the study yielded the following results:
There was a 23% reduction of neuro-psychological symptoms when plants were introduced in the workplace;
The fatigue experienced by the respondents reduced significantly by 30%;
Dry throat decreased by 25%, while cough, mucus membrane symptoms, and flushed skin decreased by 37, 24, and 23%, respectively.
According to the researchers, two mechanisms introduced health improvements among the respondents — better air quality and experiencing the psychological value of a pleasing working environment.
People with More Exposure to Vegetation
A 2003 study revealed that people who had more exposure to vegetation experience the following effects:
Reduction of physiological and psychological stress
Positive toned moods
Improved ability to focus
Reduction of mental fatigue and mental restoration
Improved cognitive abilities
Reduced perceptions of pain
Improved Living Conditions in Urban Settings
Cities are busy, vibrant, and exciting. People flock to the cities to look for greener pastures and better job opportunities.
Since more and more people follow the same rationale and motivation, cities end up congested.
As a result, you see buildings expanding upwards to accommodate the rising needs for more residential and commercial spaces.
Though this is not inherently bad as it signals progress, the quality of life of people living in these congested areas gets compromised.
Agricultural lands are sacrificed to pave the way for industrialisation. People and developers have little regard for green spaces and vegetation.
With your vertical garden, you address the issue of setting up more green spaces while not intervening in the city's industrial advancement.
With these gardens, you can have a sustainable, space-saving, and beautiful addition to your towns. People who have lesser access to garden space will be presented with a creative solution to build innovative urban gardens.
This time, they can use their balconies, rooftops, and the inner city's walls to farm, grow herbs, and be completely 'junglefied.'
If people's living conditions in the city get improved by a simple urban garden, you can expect that their outlook, physical health, and lifestyle gradually improve, too.
Vertical gardens may be a new concept in landscape architecture, but its positive impact on modern-day cities is at par with age-old innovations and breakthroughs.
---
Author Bio:
Alice Churchill is a copywriter and content strategist. She helps businesses stop playing around with content marketing and start seeing the tangible ROI. She loves writing as much as she loves the cake.
---