A bathroom is a place that should be a reflection of our personal style and be capable of delivering the desired comfort at the same time.
Fortunately, by choosing the right bathroom design and with careful planning, you can turn your existing bathroom into one of the most attractive and pleasant places in your house.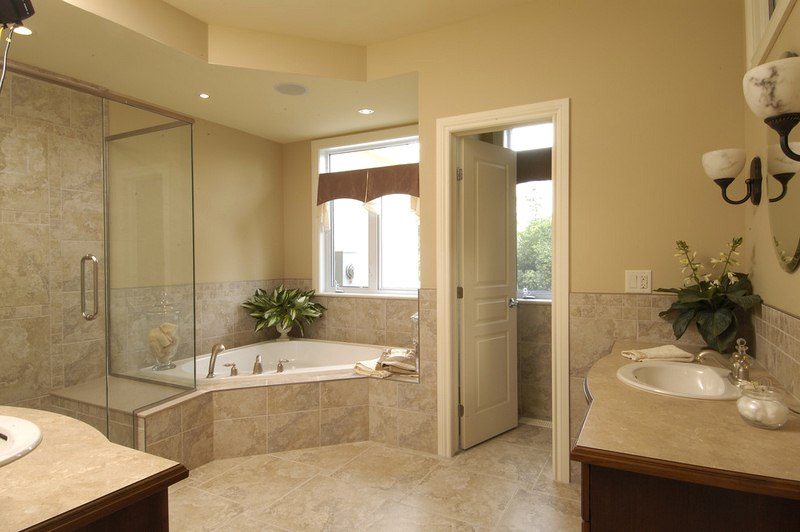 Bathroom Remodeling Tips That You Need to Keep in Mind for Turning Your Dream into Reality
Some useful bathroom remodeling tips:
---
Read Also:
---
Do Planning Properly
Don't be in a rush to call a renovation company, instead, spend some time with your family members who will be using the bathroom for their opinions on what concerns they have and what they want.
This is especially important for choosing the finishes and the fixtures because there is such a large variety of them at different price points and you will need to decide on the remodeling budget.
Remember to keep a little extra in hand because there could be always some unexpected extras that need to be accommodated at the last minute. Consulting a professional bathroom remodeling contractor for advice can help a lot.
Bathroom Layout
Typically, the plumbing is one of the most critical and expensive items to install in the bathroom and changing it normally require a certain amount of demolition and rebuilding that can be quite costly.
However, when working on the renovation, if the bathroom renovations Adelaide contractor does discover plumbing that is corroded or outdated, it is better to have it replaced, otherwise, you may have to spend a lot more if the plumbing fails after the renovation is complete.
In such a case, this can be a good opportunity to change the location of the plumbing at minimal extra cost. You can make space look bigger by installing large mirrors, shower doors made of clear glass, pedestal sinks, etc.
Lighting Design
Even if you are not spending a bomb on exclusive fixtures and fitting, you can make your bathroom look luxurious with a good choice of lighting effects. Good lighting will not only light up the entire area but also not cast undesirable shadows on your face.
While getting the overhead lighting is extremely important, you should pay attention to the ambient lighting as well. Using perimeter lighting, sunken track lighting, and frosted glass is very effective for creating a luxurious ambiance.
Using LED lights with dimmers gives you the flexibility of making the lighting softer when you feel like it. https://www.forbes.com suggests that you should ideally get the lighting done by professionals to ensure better execution and electrical safety.
Conclusion
The overriding concern of most people is to maximize the bathroom space. You have to be really creative in the placement of the fixtures and make the maximum use of transparent glass and mirrors to achieve the effect.
Avoid floor-standing cabinets and try to locate them on the walls above the toilet. Ensure that you pick flooring that is not only aesthetically pleasing but also durable, water-resistant, and anti-slip. Above all, try to implement a renovation that yields a bathroom that you really like.