A good house makes a family happy. Through the years we may not notice that its physical features are starting to run down, especially the paint of wall, ceiling, trim, and many more.
A new paint, maybe a little retouch, will help you feel more refreshed, relaxed and treasure your house better.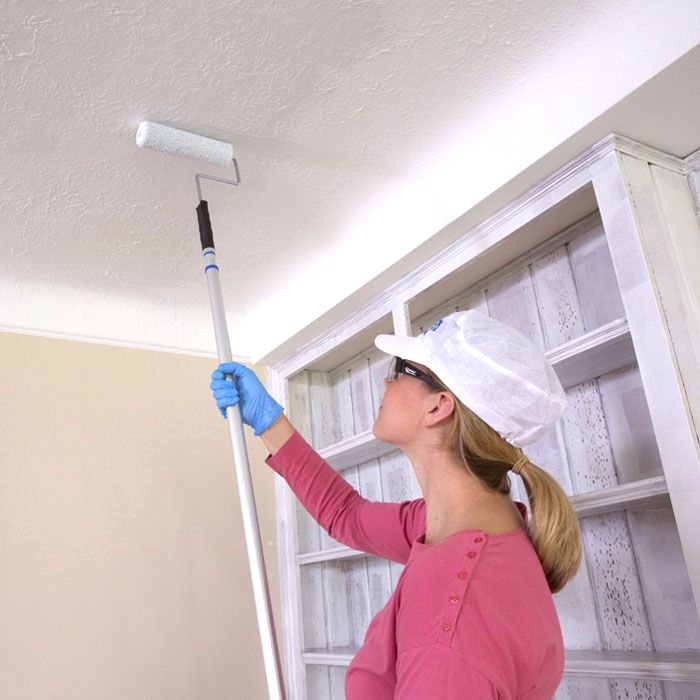 Nowadays, it's difficult to find a peace of mind that you want to reflect. The process of painting a wall, ceiling, trim and more is costly. But if you want to be frugal, you can do it on your own too. It will also help you apply your creativity while discovering more while doing it.
Of course, if you want to achieve a better design for your house, you still need to seek the advice of professional painters for superior results.
Here are some of the techniques that might actually help you:
---
Read Also:
---
The Right Tools Make a Huge Difference
It doesn't have to be the most expensive and fanciest tool for a specific purpose that you can buy in the market. You can opt to get high-quality tools and stock up of few paint supplies. List down all items from drop cloths that will protect your furniture to rollers that will help you get even paint coverage.
Here are a few paint supplies that you basically need when it comes to painting:
Scrapers or putty knife  for prep work
Spackling compound for filling holes
High-quality paint brushes most commonly flat and angled bristles
Wooden paint stirring sticks (this is necessary as you need to mix up the paint when it settled to regain the perfect consistency)
If you are going to use a roller instead of a brush, paint trays  are essential
Paint rollers (these are made for easier and faster application than brush painting). You should make sure that the cage and locking mechanism has even pressure and prevents the roller from slipping.
Expandable roller pole for high walls and ceilings
Cotton rags for better absorption of paint stains
Drop cloths  to cover furniture, appliances and other items
Clothes that is okay to get stained
Paint edging tools and ladder if needed
When you have the right supplies, you are one step ahead of the process.
Paintbrushes are Great Investments
Bushes can get pretty gross. If you invested in high-quality paintbrushes, you should take care of them for extended usage in the future. Some paintbrushes can be cleaned with soap and water while others need the use of paint thinner.
Choose Your Color
The most amazing part about painting is looking through fan decks and paint chips. You can start by figuring out the general color characteristics? Do you want a cool, warm or milky shade? Probably stick with neutral or switch to saturated shade? If you have existing furniture and fixtures, appliances and art pieces, you'll also need to consider how the shades of paint will compliment them.
Once you have created a picture in your mind, pick a few shades and get samples. Assess the shades to see how they look in the room at different times of the day.
Today, many paint companies offer apps where you can upload the photo of your actual space to be painted and preview different colors on the walls. Since color can look differently on screen, it is better to try it in the real world.
Set an Outline
After the perfect combination of colors has been chosen, the next thing you must do is to consider where to put some accent and highlighting moldings in a contrasting shade of finish.
The ceiling is also an important part of the interior to take note together with the flooring. Remember that you are not limited to four walls in the same color.
Proper Preparation for Easier Application
Painting cannot be rushed. You can make it faster by using proper tools or even more advanced one but you can't rush the preparation.
Actually, preparation is the most crucial part of the painting. To avoid bumps and bubbles, the area should be completely clean and dust-free. You also need to cover furniture and appliances and apply primer if necessary.
Anyone can paint his own room from flooring to ceiling. Painting can also be a little bit tricky but it is not impossible to do it on your own. There will be so many pros and cons. But whatever method you choose it will surely take patience.