Your home, your haven. It's the place where memories are made, laughs are shared, and comfort is sought. However, these joyous moments can quickly turn into a homeowner's nightmare when the menacing intruders known as termites invade.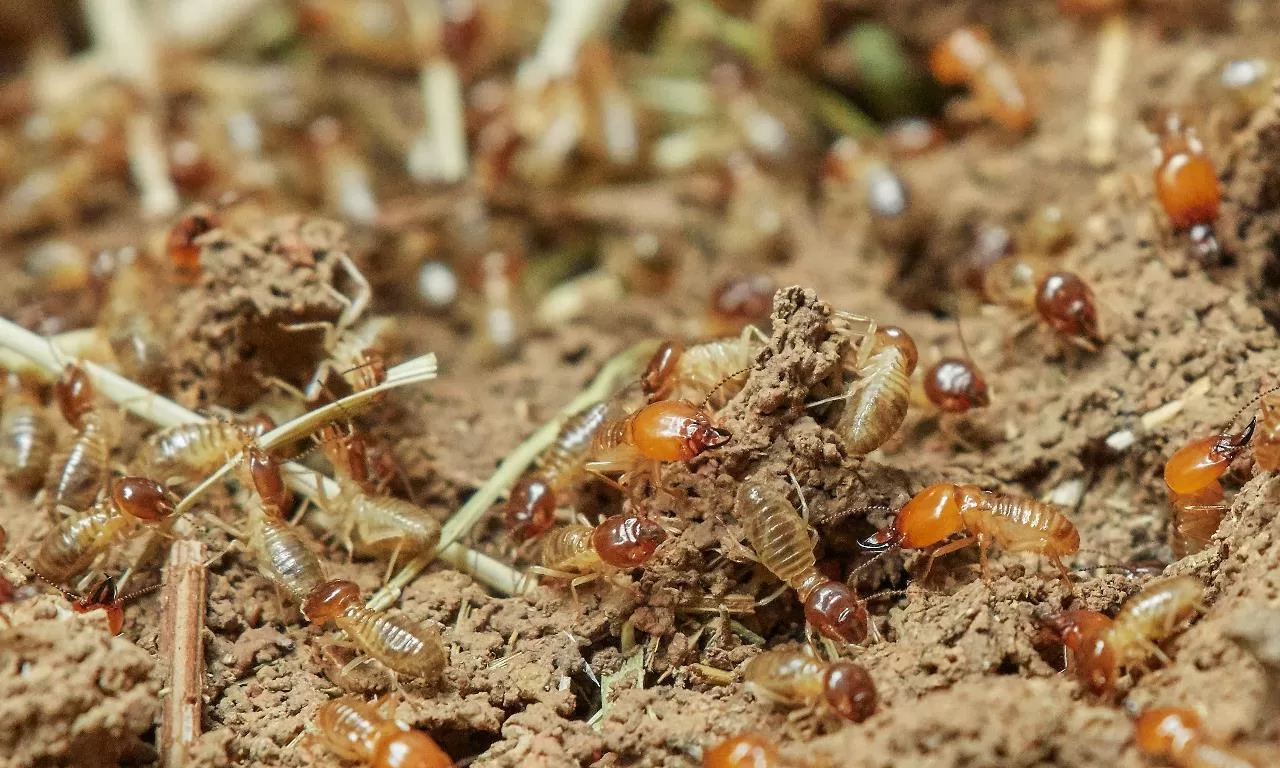 The thought alone can trigger anxiety, especially considering the significant damage these tiny, wood-chomping pests can cause.
The choice of a professional to help rid your home of these unwelcome guests is a crucial decision that requires careful consideration.
This article will guide you through the necessary steps to select an expert in this field, ensuring the safety and longevity of your home.
Termites are silent invaders. They nibble at the very foundation of your property, causing extensive damage that could potentially lead to structural failure. Because of their elusive nature, they often go unnoticed until it's too late.
That's why professional intervention becomes a necessity rather than a choice. Let's delve into the factors you need to consider when selecting the right professional for the job.
1. Qualifications and Licenses
In every industry, credentials matter, and it's no different when selecting a pest control service. Only consider companies that hold proper licenses and certifications in pest control.
Such certifications indicate that they adhere to industry standards and regulations. Be wary of any company that hesitates to provide this information, as it might be a red flag indicating a lack of professionalism or experience.
2. Experience and Reputation
Consider the service's length of time in the business and its reputation within the community. A company with a long-standing presence often indicates reliable service. You can glean this information through online reviews, ratings, and testimonials from previous customers.
It's essential to check multiple sources to avoid skewed perspectives. Remember, occasional negative reviews are common, but recurring complaints should raise a red flag.
---
Read Also:
---
3. Treatment Methods
Different companies use different methods to eliminate termites. It's crucial to understand these methods before making a decision. Some employ chemicals, while others might use bait stations, heat treatment, or freezing.
The right termite exterminator should be willing to discuss their methods openly, explaining the pros and cons of each. This conversation allows you to choose a method that aligns with your comfort level and environmental concerns.
4. Guarantees and Warranties
Not all termite control methods offer a 100% success rate on the first attempt. It's crucial to find a company that provides guarantees or warranties for their work.
This promise ensures that if the termites return, the company will retreat to the infested areas free of charge or at a reduced cost. Ensure the guarantee is written into the contract to avoid any future misunderstandings.
5. Cost and Value
The cost of termite treatment can vary considerably based on the size of your home, the extent of the infestation, and the treatment method.
It's wise to get multiple quotes from different services to ensure you are getting value for your money.
However, be cautious of prices that seem too good to be true. Remember, the cheapest option isn't always the best. The key is finding a balance between cost and quality of service.
6. Safety Measures
Your family's safety should be a top priority. Any treatment plan should consider the health and well-being of your household.
The company should provide clear instructions on safety measures, evacuation procedures if necessary, and precautions to keep pets safe. Additionally, they should explain potential risks and side effects associated with the treatment.
7. Customer Service
Consider the company's customer service. A company that values its customers will be easy to contact, willing to answer all your questions, and accommodating with scheduling.
They will provide clear and detailed contracts, explaining the work to be done, the cost, and the guarantee. A responsive, professional service demonstrates a commitment to your satisfaction.
8. Post-Treatment Services
An efficient pest control service doesn't conclude its duty with a one-time treatment. Termite control often requires ongoing maintenance to prevent a re-infestation.
This maintenance might include regular inspections or additional treatments as part of a continuous plan. Choose a company that offers post-treatment services to ensure your home remains safe from termites in the long term.
9. Training and Development
In pest control, staying updated with the latest techniques, technologies, and industry best practices is vital for efficient service delivery.
Consider a company committed to regular training and development for its employees. This ongoing education ensures that the service you receive is up-to-date, environmentally friendly, and efficient.
10. Eco-Friendly Options
In today's eco-conscious society, many homeowners prefer environmentally friendly pest control options. Several companies offer 'green' methods that use less toxic chemicals or natural baits to eliminate termites.
If environmental impact is a concern for you, inquire about these options during your initial discussions.
11. Insurance
Insurance is a critical aspect often overlooked when choosing a termite control service. Ensure that the company you hire has insurance that covers any potential damages to your property during the treatment process.
This step protects you from bearing the cost of any unforeseen incidents.
12. Free Inspection and Quote
Many reputable companies will offer a free initial inspection and quote. This service allows them to assess the extent of the infestation and provide you with an accurate estimate of the cost.
It also gives you an opportunity to gauge their professionalism, knowledge, and customer service firsthand.
Choosing the right termite exterminator requires thoughtful deliberation, but with the insights provided, you're now equipped to make an informed decision.
Remember, safeguarding your home isn't merely about eradicating a current infestation; it's about preventing future invasions, preserving your home's value, and ensuring the health of your household.
So, take your time, do your research, ask the right questions, and choose a pest control service that aligns with your needs, expectations, and budget.
The right choice will bring you peace of mind, knowing your home is protected from the silent devastation that termites can bring.