The short answer is "maybe". But, you've got no guarantee it will work, and that's a major problem.
Many homeowners take pride in their properties and want to ensure they maintain and protect their homes from damage. However, there's also a mentality that they should try a DIY approach to save money.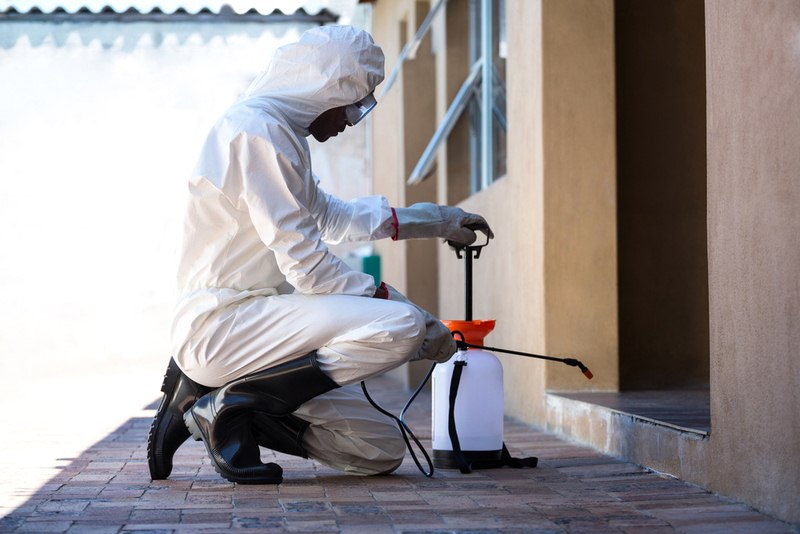 The strategy works for some things, like painting your walls, or laying a lawn. But would you ever consider doing mechanical work on your car, or fixing the electrics in your home? Nope, because some things are best left to the experts. Pest control is no different.
Today we're speaking with Danny, a qualified pest control technician and owner of Pest-Ex based in Brisbane shares his insights into why homeowners shouldn't be attempting to DIY pest control treatments.
---
Read Also:
---
Early Termite Detection is Important
If you're looking for ways to save money (and prevent your house from expensive termite damage), then you want to ensure you know there are termites about before they can cause any harm. The sooner they are discovered, the better.
The problem is that termites are not easy to find. They're usually hidden in hard-to-reach places or behind walls where you can't actually see them. For most homeowners, when they finally discover the presence of termites, considerable damage has already been done.
This is easily avoidable by scheduling an annual pest inspection using a qualified pest control technician. Not only do they have the knowledge and experience to find live termites, but they are also trained to use high-tech equipment such as thermal imaging and motion sensors to help them with this task.
If you attempt to search for termites in your home, you're likely to miss them because the signs are usually not obvious or visible.
There are Risks Involved
When you purchase a termite treatment from a store, you will be able to exterminate visible termites. But, if termites are crawling around your home, you can bet there are thousands more out of sight feasting on wooden structures.
The termites that are in the house also travel to and from the colony, which is typically elsewhere on the property.
A pest technician will use products and strategies that will eliminate the colony for good. It can take up to three months, but you know the problem is solved for good.
The termites that are exposed to specialised products travel back to the colony and infect the other termites there. In this way, the whole colony eventually dies.
If you use a DIY product, you may kill a few termites, but you will also cause termites to retreat into the structural frames of your house.
Termite Damage Repairs Are Expensive
If structural damage is done to your house by termites, it will cost you thousands to repair. You may even have to move out of the home until it is safe to live in once again.
The issue is that termite damage isn't covered by insurance, which means you'll end up with the hefty bill.
Weigh it up. You may save money by not using a professional termite inspection and treatment, but you will end up paying a lot more when the infestation begins to take its toll on your home.
Not All Termites Are the Same
Subterranean termites are the most common species, and responsible for the most damage to properties. But, there are other species including dry wood and damp wood termites. They can also cause damage over time, but because it doesn't happen as rapidly compared to their cousins, it can be challenging to detect.
A trained pest control technician will be able to identify the species and use the correct product and approach to eliminate them and prevent them from invading your home again.
They will also be able to assess what approach is needed based on the climate, the type of wood in your home, where it's located, and other factors that affect outcomes.
Hold On, You Can DIY This!
When it comes to controlling termites, there's plenty you can do to reduce the risk of them setting up home on your property.
It's still advisable to schedule an annual pest inspection, but the following will help keep the property free of the pests.
Don't stack wood or have mulch alongside your house.
Don't keep paper products (files, cardboard boxes) in your crawl space.
Ensure there are no leaks on the property.
Keep gutters clean to avoid moisture build-up.
Avoid wooden landscape features.
Don't store old furniture or offcuts on the property.
Keep an eye out for signs of termites. These include moist patches on walls, mud tunnels, sounds coming from behind the walls at night or wings discarded by swarmers.
Exterminating termites is also only one part of the process. If you live in an area that is at high risk for termite infestations, it's worth investing in a maintenance programme offered by pest control technicians.
This is a simple and cost-effective way to pick up foraging termites looking for new food sources, and stop them before they can enter your home.