When it comes to home maintenance, roofing replacement is the unsung hero that saves the day. It's like swapping out a worn-out umbrella for a shiny new one – you'll be amazed at how it keeps your home dry and mold-free.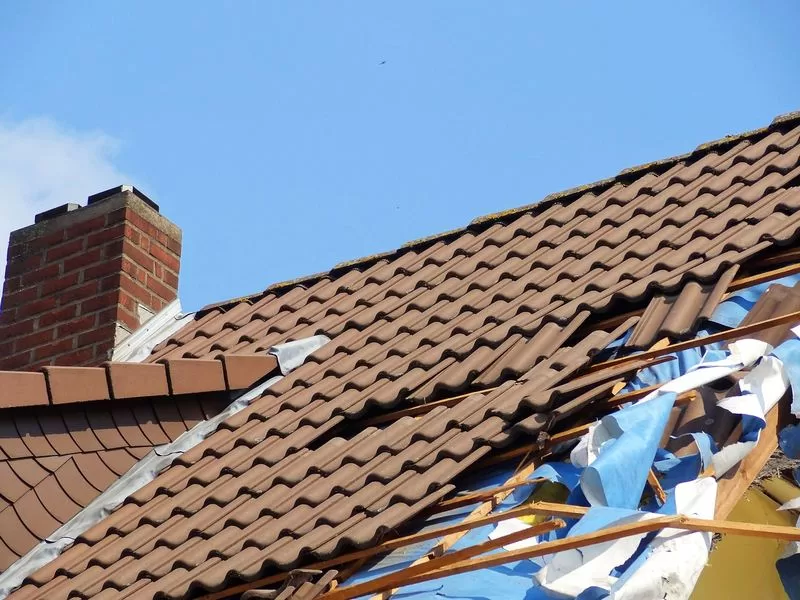 So, let's dive into the world of roof replacement in Boise, ID, and learn how to spot the signs that scream "change me!" – think missing shingles, granule loss, and unsightly water stains on the ceiling.
Sure, roofing replacement can put a dent in your wallet, but think of it as a long-term investment in your home's future. The price tag varies based on factors like roof size, materials used, and installation complexity.
But on average, you're looking at around $10,000 for a brand-new roof (ranging from $8,500 to $14,300). The key is to find a reputable roofing contractor who'll give you a detailed estimate and make sure your new roof is installed with precision and care.
Roofing Replacement Process
When it comes to replacing a roof, there are several steps involved in the process. These steps include inspection and assessment, material selection, and installation.
A professional roofing company like BEACH BUM CONSTRUCTION can guide homeowners through each step of the process, ensuring that the new roof is installed correctly and efficiently.
Part 1: Inspection and Assessment
Before you can transform your roof, it's essential to assess the situation. This involves a thorough inspection to determine the damage extent and uncover any hidden surprises. Your roof's size, pitch, location, and age will also be factored into the assessment.
Part 2: Material Selection
It's time to pick your roof's new wardrobe! You've got options like trendy asphalt shingles, sleek metal roofing, classic slate, and sturdy concrete tiles. Each material has its pros and cons, so consider your personal preferences, budget, and where your house calls home when making your choice.
Part 3: Installation and Clean up
With the assessment and material selection complete, it's time for the final process. With the old roof gone, any necessary repairs are made to the underlying structure before the new roof makes its grand entrance – complete with underlayment, flashing, and ventilation. The last step is cleaning up the stage (aka job site) and conducting a final inspection to ensure your new roof's performance deserves a standing ovation.
---
Read Also:
---
Costs and Budgeting
Embarking on a roofing replacement journey might feel like navigating a financial labyrinth, but have no fear! With savvy budgeting and a keen eye for detail, you'll conquer this home improvement challenge like a boss.
Factors Affecting Cost
Several factors can influence the cost of your roofing replacement project. It's like assembling a jigsaw puzzle – each piece contributes to the final picture (or price, in this case). Keep these factors in mind when planning your budget:
Roof size and slope
Roofing material
Labor costs
Roof accessibility
Geographic location
Average Cost of Roof Replacement: The Roof-estimate
The cost of a new roof can range from a modest $6,700 to an eye-popping $80,000, with the national average cruising around $11,500 for an average-sized home. However, the exact cost depends on the factors we've mentioned.
For instance, the type of roofing material used can greatly impact the cost. Asphalt shingles are the trusty, budget-friendly option, while metal and slate can be the swanky, pricier alternatives. Labor costs can also vary depending on the job's complexity and the home's location.
Ways to Save Money: Roofonomics 101
While roofing replacement can feel like a wallet workout, there are ways to save some dough without skimping on quality. Here are a few tips:
Channel your inner Sherlock Holmes and gather multiple quotes from different roofing contractors to compare prices and find the best deal.
Opt for a less expensive roofing material, such as asphalt shingles, instead of splurging on metal or slate.
Sniff out discounts or promotions from roofing contractors or suppliers.
Unleash your DIY spirit and tackle some of the work yourself, like removing the old roofing materials, to save on labor costs.
Roofing Material Showdown:
When it's time for a roof replacement, you're faced with the thrilling task of choosing the perfect roofing material. Each option has its own delightful attributes so let's explore the top contenders in the world of roofing materials.
Asphalt Shingles: The Crowd Pleaser
Asphalt shingles are like the pop stars of roofing materials – they're wildly popular and incredibly versatile. With their affordable price tag, easy installation, and a plethora of colors and styles, it's no wonder they've captured the hearts of homeowners across the United States. These durable darlings are made from a mix of asphalt and fiberglass, boasting fire resistance and an ability to withstand extreme weather.
Metal Roofing: The Rock Star
Metal roofing is a fan favorite among both commercial and residential properties. With its lightweight yet durable nature, it's practically maintenance-free. Available in aluminum, steel, and copper, this versatile option is ready to rock your world in a range of styles and colors.
Slate Roofing: The Timeless Classic
Slate roofing is an elegant, high-end choice that exudes both durability and beauty. Composed of natural stone, it's fire-resistant, weather-resistant, and eco-friendly. With proper maintenance, this sophisticated option can grace your home for over a century.
Clay and Concrete Tiles: The Heavyweights
Clay and concrete tiles pack a punch in the roofing world with their durability, fire resistance, and ability to withstand extreme weather conditions. Their vibrant colors and styles make them a knockout choice for any property. However, these heavy hitters may require additional structural support due to their weight.
Each option has unique pros and cons, so consider your specific needs and budget before making your decision. By understanding the strengths and weaknesses of each roofing material, you'll be well-equipped to protect your home for years to come.
Maintenance and Repairs: A Sparse Routine
A well-maintained roof is like a trusty umbrella – it keeps your home safe, dry, and happy. So, roll up your sleeves, and let's dive into the world of roof maintenance and repairs.
Regular Maintenance
Treat your roof to a biannual checkup (spring and fall) and some TLC after severe weather events. During these inspections, channel your inner detective and look for clues of damage – missing or cracked shingles, rusted flashing, and water damage. Don't forget to clear any debris, like leaves or branches, from the roof and gutters to avoid clogs and water damage.
Repairing Leaks
If you discover a leak, act fast! Leaks are like uninvited guests – they can cause chaos in your home if not dealt with promptly. Locate the source of the leak (damaged shingle, flashing, or a hole) and fix it ASAP. If the damage is extensive, call in the big guns – a professional roofing contractor – to save the day.
Replacing Damaged Shingles
Damaged shingles should be swapped out quickly to stop water from infiltrating your roof and causing more havoc. When replacing shingles, remember to use the same type and color to keep your roof looking fabulous. If the damage covers a vast area, it might be time for a full roof replacement.
In conclusion, regular roof maintenance and timely repairs are like a superhero duo that saves your home from costly damage. By being proactive in inspecting your roof and tackling issues head-on, you'll ensure the longevity of your roof and keep it in tip-top shape. So, grab your cape and become the ultimate roof guardian!