In recent years, South Florida has undergone a remarkable transformation, evolving from a sunny vacation destination to one of the most sought-after locations for homebuyers.
With its captivating appeal, diverse attractions, booming economy, and flourishing cultural scene, the region has captured the hearts and dreams of many.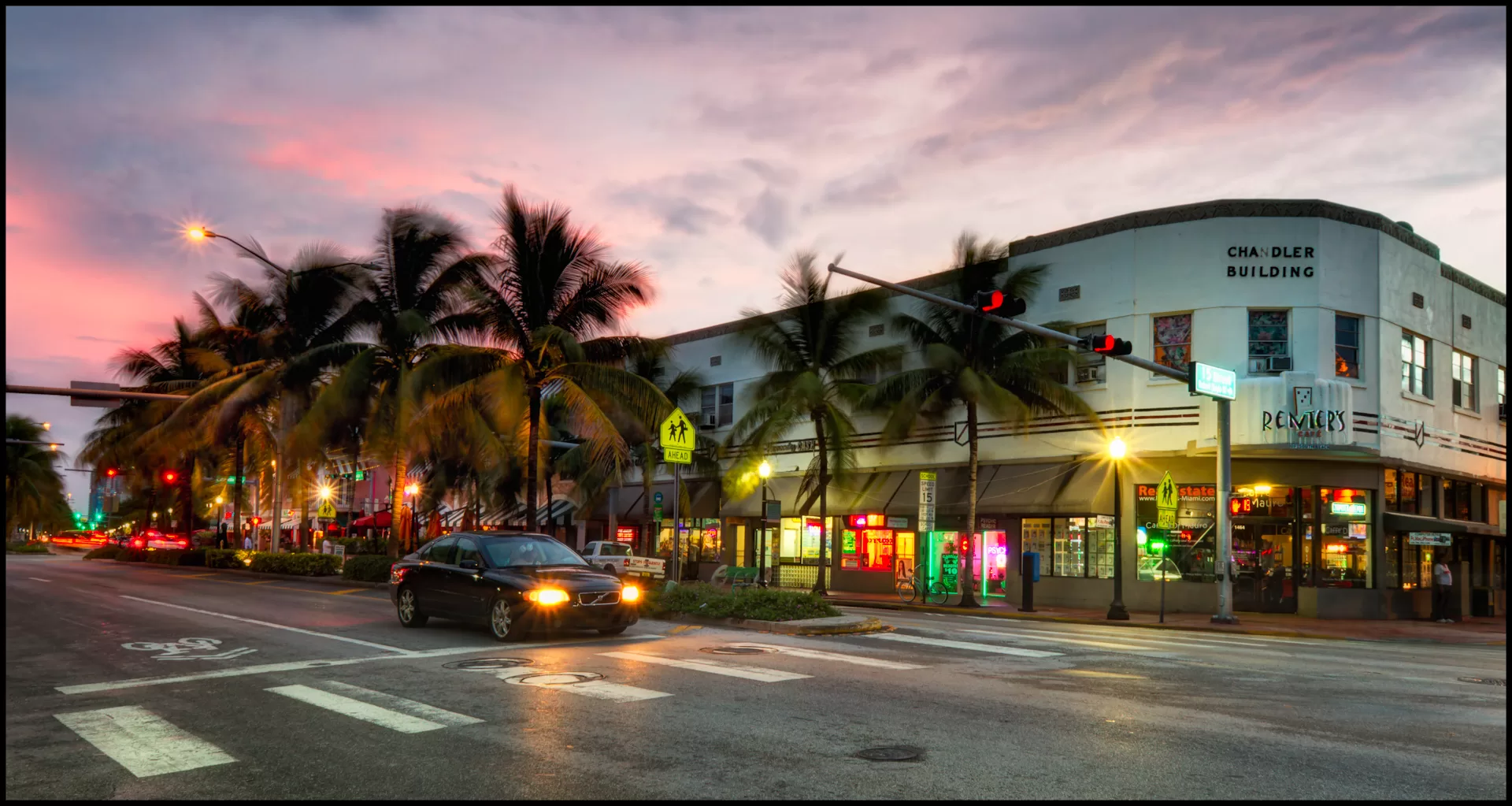 Let's delve into why South Florida has emerged as a premier choice for homebuyers and what makes it an irresistible destination.
Relocation Revolution: Why People Are Moving
The influx of people into South Florida can be attributed to a range of factors, both economic and lifestyle-oriented. One of the primary drivers has been the allure of no state income tax.
This financial benefit has drawn in professionals, entrepreneurs, and retirees looking to maximize their income.
Moreover, the ongoing shift towards remote work has given individuals the flexibility to choose where they reside, making South Florida's sunny climate and vibrant lifestyle even more appealing.
Sunny Appeal: The Climate and Lifestyle
South Florida's tropical climate is an undeniable draw for those seeking endless days of sunshine and warm temperatures.
The region's iconic beaches, lush landscapes, and inviting ocean breeze create an idyllic backdrop for daily living.
The year-round outdoor activities, from water sports to hiking trails, foster a healthy and active lifestyle that resonates with people of all ages.
A Tapestry of Attractions
The array of attractions in South Florida is as diverse as its population.
The region boasts world-renowned beaches like Miami Beach and Fort Lauderdale Beach, drawing in sun-seekers and water enthusiasts.
Cultural landmarks such as the Art Deco Historic District and the Pérez Art Museum Miami provide a blend of artistic enrichment and historical exploration.
For nature lovers, the Everglades National Park offers a unique opportunity to experience a one-of-a-kind ecosystem, teeming with wildlife.
A Blossoming Economy: A Ripple Effect for Businesses
South Florida's robust economy isn't just benefiting professionals in traditional sectors—it's sparking a ripple effect that positively impacts various industries, many of which are closely tied to the real estate market.
Homebuying has become a catalyst for a multitude of businesses, creating a thriving ecosystem that extends beyond the housing market itself.
As individuals and families settle into their new homes, the demand for design, remodeling, architecture, and home decoration and decor services has surged.
Homebuyers are often eager to personalize their spaces, and interior designers, architects, and home improvement professionals have stepped up to meet this demand.
The result is a flourishing community of creative minds transforming houses into personalized havens.
Businesses like Home Show Management Corp., which produces the South Florida Home Design and Remodeling Show with multiple yearly events in Miami, Fort Lauderdale, and West Palm Beach, have seen increased demand by attendees and exhibitors due to the recent influx.
Cultural Mosaic and Fusion
The cultural landscape of South Florida is a vibrant mosaic, influenced by a diverse mix of international communities.
---
Read Also :
---
From the Cuban influence in Little Havana to the Haitian and Caribbean cultures present throughout the region, South Florida offers a fusion of traditions, languages, and cuisines that enrich the tapestry of daily life.
This cultural diversity provides residents with a unique opportunity to experience a global spectrum without leaving their backyard.
Real Estate Diversity and Investment Opportunities
South Florida offers a wide range of real estate options, catering to various preferences and budgets.
From luxury waterfront estates to modern urban condos, the diversity of housing choices accommodates different lifestyles.
Additionally, the region's reputation as a global tourist destination makes real estate investment particularly attractive.
Many see purchasing property in South Florida as not only a place to live but also a potentially lucrative investment.
Healthcare and Wellness Infrastructure
The availability of world-class healthcare facilities and wellness amenities has contributed to South Florida's appeal.
Renowned medical centers and specialized clinics offer top-tier healthcare services, making it an ideal choice for retirees or those with medical considerations.
Furthermore, the emphasis on wellness and fitness is evident in the abundance of gyms, yoga studios, and health-conscious eateries, catering to individuals committed to a balanced lifestyle.
Educational and Academic Opportunities
South Florida is home to a range of educational institutions that cater to learners of all ages.
From top-ranked universities and colleges to reputable public and private schools, families relocating to the area can ensure their children receive a quality education.
The exposure to diverse cultures and languages within the community also contributes to a rich learning environment, preparing students for success in a globalized world.
Culinary Delights and Food Culture
The culinary scene in South Florida is a testament to its diverse population, offering a gastronomic adventure that reflects various cultural influences.
From street food markets to upscale dining establishments, food enthusiasts can explore a variety of flavors and cuisines.
The fusion of Latin, Caribbean, and international culinary traditions creates a vibrant food culture that constantly evolves and tantalizes the taste buds.
Proximity to Latin America and the Caribbean
South Florida's strategic location makes it a gateway to Latin America and the Caribbean.
This geographical advantage has led to increased business connections, cultural exchanges, and international opportunities.
The region's connectivity through air and sea travel facilitates easy access to neighboring countries, allowing residents to embrace a global perspective without having to venture far from home.
Conclusion
With a diverse array of attractions, a growing economy, and a captivating lifestyle, South Florida's appeal as a homebuying location extends beyond its sunny climate.
The amalgamation of real estate opportunities, world-class healthcare, educational institutions, culinary experiences, unique luxury shopping, and international accessibility contributes to a unique and alluring package that continues to attract individuals and families looking to make South Florida their forever home.
As the region evolves, its magnetic pull is likely to persist, solidifying its place as one of the most popular home-buying destinations in the United States.