The roof provides the most important coverage to the walls of a structure to ensure its complete protection from the elements of weather and thereby giving it the form of a building.
Once the roof construction is complete, we seem to forget its importance and take it for granted that it would remain the same through the years.
Unfortunately, the wear and tear of the roof is a natural part of its aging, and it is common that some damages might also set in.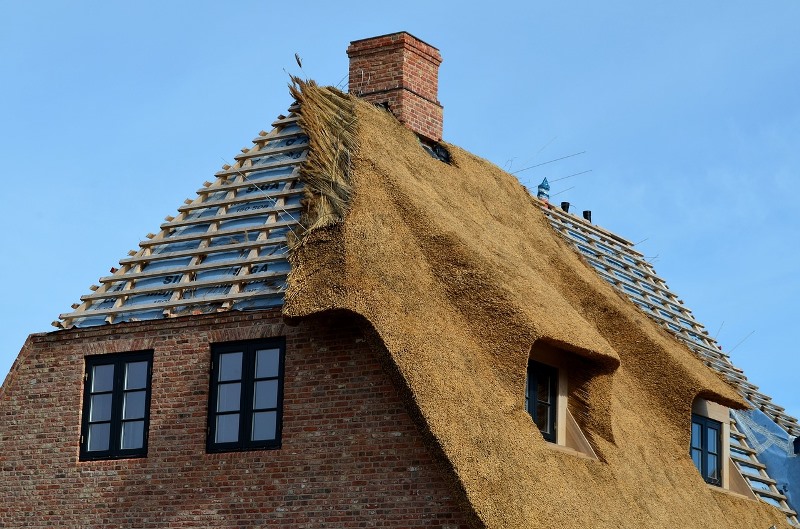 To ensure that the roof lasts through its designated lifetime, regular roof inspection and maintenance becomes very important. A routine inspection helps to detect early signs of damage so that repairing is less costly but effective. If the damage is too deep and big, repairing might not be good enough to restore the roof, and it would require a very expensive replacement.
Roof Maintenance Does a Lot of Good for Homeowners and is Suitable For the Environment Too
Since the roof is the single biggest investment of the total cost of building construction, you must stay alert to protect it so that it lasts for many years and helps to recover the investment.
Regular exposure to weather hazards takes its toll on the roof. Timely detection of damages and repairing can ensure that the roof performs efficiently and survives through its life.
Just as you would care for your new car, you must also care for the roof that offers round the year protection. Roofing companies help their customers by making them understand why roof maintenance is so important.
---
Read Also:
---
Enhance the Looks of the Building
Slanted roofs look beautiful in some building designs, and it contributes enormously to the curb appeal of a property. To make your home look beautiful, which makes the building look picturesque in its architectural appeal; you must pay attention to the roof design. And creating splendid-looking buildings means that you must work hard to maintain their good looks.
Preserving the exterior looks of buildings requires proper roof maintenance so that any damages or deterioration that can affect the looks is set right quickly. Regular roof maintenance not only preserves the good looks but also contributes to its good health and efficient performance. Removing black streaks like algae and clearing plant growth helps to maintain good looks.
Save on Costly Repairs
Roof repairs can be quite costly at times, especially if the damages are big. After a spell of bad weather like storms and rain, inspecting the roof helps to understand the impact the weather had on the roof and identify damages that it might have caused.
If not inspected on time, the damages would go unnoticed and lead to some bigger problems when the cost of repairing could go up many more times.
Sometimes, the damage might even be beyond repair, and it could entail roof replacement, which is very costly. Timely detection and repair of roof damage will cost you less, but the returns would be quite high as it prolongs roof life.
Longer Roof Life
Every roof has a designated life span, but how long it will last depend on how well you look after it. To ensure that the roof performs efficiently and lasts its entire life, you must prevent any damage by inspecting the roof periodically and quickly repairing damages while it stays small.
The kind of roof care will vary according to the type of roofing material because each kind of material has its own problems. Asphalt shingles might curl or buckle while tiles might crack or break, but none of these happen for metal roofs. The better you understand the roofing material easier it will be to maintain.
Knowing the signs of roof damage and paying attention to it will help to call for a professional roofing contractor like BSC Roofing Inc to repair the damage quickly before it aggravates.
Get Rid of Roof Leaks
Leaking roof is the most common problem for homeowners, and it can be a serious threat to the entire building if not detected early. Indeed, the signs of water seepage take time to show up but staying alert and inspecting the roof to detect the vulnerabilities by keeping a close watch on the sensitive areas can help early detection that can lead to quick action for fixing the problem.
Besides aging, dirty roofs that accumulate debris and poor drainage of roof water through gutters are some of the reasons for leaking roofs.
Leaks are dangerous even if it seems too small because it can have serious consequences. Water penetration in homes creates a damp environment, conducive for mold growth, and pest infestation.  It can also cause fire hazard damage insulations and even weaken foundations.
The Good Roof Creates Healthy Interiors
Preventing roof leaks adds to the roof health that lasts longer and provides complete protection to the building interiors by keeping it dry.
Maintaining dry homes is important to create a healthy indoor environment because a damp interior encourages mold and mildew growth that vitiates the air quality and causes several health problems.
Even if you do not see any mold growth but still experience health problems like nasal congestion, coughing, red and itchy eyes, and headaches, it could be due to moisture entering the indoors through the roof. Musty odors floating inside the home are an indication of water penetration for which the roof might be responsible.
Saving the Environment
After roof repair, the damaged roof material makes its way to the landfill. Most of the roof materials are, and some are even harmful, which when sent for landfill damages the environment. The more you care for your roofless would be the need for repair, and this would considerably reduce the load of harmful materials going for landfills.
This is a very big gain in today's challenging environmental conditions because unless we can do our bit to save the environment, it is only a matter of time before we move closer to extinction.
Well-maintained roofs improve home insulation that lowers energy bills and conserves natural resources, which are another way of saving the environment. Having a secured roof above the head gives complete peace of mind.