The process of selling your home can often feel complex and overwhelming.
However, there is a solution that can make it easier and more convenient: cash home buyers.
Cash home buyers, as individuals or companies, offer a straightforward, hassle-free alternative to traditional selling methods.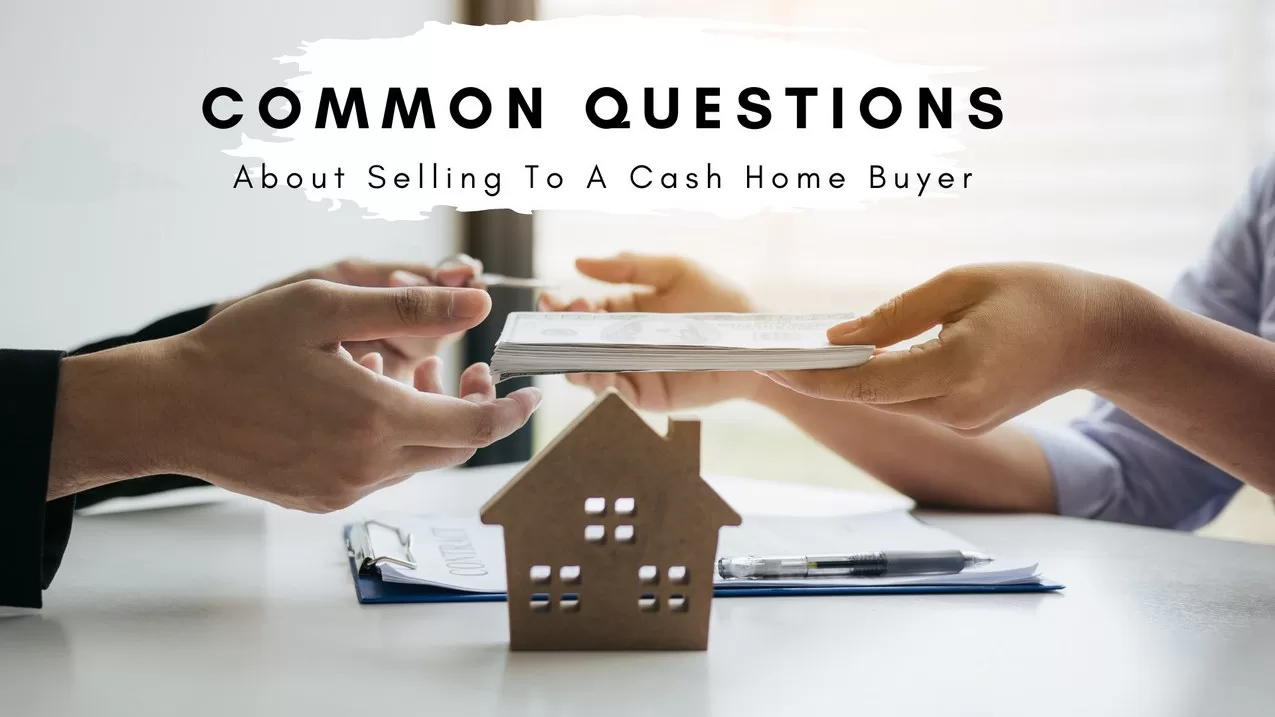 If you're in Cincinnati and are considering selling your property, it's natural to have questions about the operations of cash home buyers.
This article aims to answer common questions and provide insights into the advantages and considerations when selling to cash home buyers in Cincinnati.
What are Cash Home Buyers? Cash home buyers are real estate investors or companies that specialize in purchasing properties directly from homeowners for cash.
Unlike traditional buyers who rely on financing, cash home buyers have readily available funds to make quick purchases.
This enables them to offer fast and straightforward transactions, often closing the deal within days.
Frequently Asked Questions about Cash Home Buyers:
1.   Can I sell my house fast for cash in Cincinnati?
Absolutely! Cash home buyers specialize in facilitating rapid sales, so you can sell your house within a relatively short time frame.
Their streamlined processes and access to immediate funds make it possible to close the deal swiftly, providing you with the cash you need when you need it.
2.   Are cash home buyers legitimate?
Yes, most cash home buyers are legitimate businesses that operate within the real estate industry.
---
Read Also :
---
However, it's essential to do your due diligence and research potential buyers before entering agreements.
Look for reputable companies with a track record of successful transactions and positive customer reviews.
3.   What does a cash offer on a house mean?
It implies that the buyer plans to purchase the property without having to rely on mortgage financing.
Instead, they will use their funds to complete the transaction.
This type of offer eliminates the uncertainties and delays associated with loan approvals, making the process faster and more reliable.
4.   How do cash home buyers determine the offer price?
Cash home buyers consider various factors to determine the offer price.
These include the condition and location of the property, market trends, and comparable sales in the area.
Although the offer might be lower than the market value, it takes into account the speed and convenience of the transaction, along with the cost of any potential repairs or renovations.
5.   Is it possible to sell my house as-is to a cash home buyer?
Indeed, one of the significant benefits of selling to cash home buyers is the opportunity to sell your house in its current state, without worrying about expensive repairs or renovations.
Cash home buyers in Cincinnati bring experience in handling properties of various conditions and are often open to purchasing homes just as they are.
Cash home buyers in Cincinnati understand the local market dynamics and have experience handling properties in the area.
They are familiar with the diverse neighborhoods and can accurately assess the value of your house based on its current specific market conditions in Cincinnati.
Advantages of Selling to Cash Home Buyers in Cincinnati:
Several benefits come with selling your house to a cash home buyer in Cincinnati:
1. Speed and convenience:
Cash transactions allow quick closings, saving time and reducing stress.
2. Avoidance of repairs and renovations:
Cash home buyers typically purchase properties as-is, eliminating the need for costly repairs or upgrades.
3. Flexible closing dates and timelines:
You can negotiate the closing date to align with your needs and timeline.
4. Streamlined paperwork:
Cash transactions involve minimal paperwork compared to traditional sales, simplifying the process.
Tips for Choosing a Reliable Cash Home Buyer in Cincinnati:
When choosing a cash home buyer, keep the following tips in mind:
1. Research local cash home buyer companies:
Look for established companies with a solid reputation in Cincinnati.
2. Read reviews and testimonials:
Check online reviews and testimonials from previous clients to gauge their satisfaction levels.
3. Verify credentials and licenses:
Ensure the cash home buyer is properly licensed and accredited.
4. Seek recommendations:
Ask friends, family, or real estate professionals for recommendations based on their experiences.
The Legal Aspects of Selling to Cash Home Buyers:
It's important to navigate the legal aspects when selling to cash home buyers.
Familiarize yourself with relevant laws and regulations, particularly those specific to Cincinnati.
Consult trusted sources such as American government websites for accurate and authoritative information regarding real estate transactions.
Here are the legal aspects of selling to cash home buyers:
Understanding Cash Home Buyers:
1. a. Definition and role of cash home buyers:
Explains what cash home buyers are, their role in the real estate market, and how they differ from traditional buyers who rely on financing.
Legal Considerations for Sellers:
2. a. Evaluating the legitimacy of cash home buyers:
Discusses the importance of verifying the credibility and legitimacy of cash home buyers to protect sellers from potential scams or fraudulent activities.
b. Researching and verifying the buyer's credentials:
Highlights the need for sellers to conduct due diligence on the cash home buyer's background, reputation, and track record to ensure a reliable transaction.
c. Understanding contractual obligations and terms:
Explains the legal significance of the purchase agreement and the importance of understanding and complying with the contractual obligations and terms outlined in the agreement.
d. Ensuring compliance with local real estate laws and regulations:
Emphasizes the necessity of adhering to local laws and regulations governing real estate transactions, including disclosure requirements and any specific legal obligations for sellers.
e. Disclosures and representations required by law:
Outlines the legal obligations of sellers to disclose any material facts or defects about the property to the cash home buyer, as required by applicable laws
Due Diligence for Sellers:
a. Conducting a title search and ensuring a clear title:
Discusses the importance of performing a title search to verify ownership rights and ensure that the property has a clear title that can be legally transferred to the buyer.
b. Verifying liens, encumbrances, and outstanding debts:
Explains the need to investigate any existing liens, encumbrances, or outstanding debts associated with the property that may affect the sale and need to be resolved before closing.
c. Assessing the condition of the property and potential liabilities:
Highlights the importance of evaluating the property's condition and identifying any potential liabilities or issues that may affect the sale or the buyer's willingness to proceed.
d. Assessing the buyer's financial capability to complete the transaction:
Discusses the need for sellers to verify the buyer's financial capability to ensure they have sufficient funds to complete the purchase.
Contractual Considerations:
3. a. Drafting and reviewing purchase agreements:
Emphasizes the significance of having a well-drafted purchase agreement that protects the interests of both the seller and the cash home buyer, and the importance of reviewing it carefully.
b. Key terms and provisions to include in the contract:
Highlights the essential terms and provisions that should be included in the purchase agreement, such as purchase price, contingencies, closing date, and any additional terms specific to the transaction.
c. Contingencies and conditions for closing the sale:
Explains the purpose and significance of including contingencies and conditions in the purchase agreement that must be met before the sale can be finalized.
d. Negotiating terms and ensuring fairness:
Emphasizes the importance of fair negotiations and ensuring that the terms of the agreement are reasonable and mutually beneficial for both parties.
Conclusion
If you're seeking a fast, hassle-free sale, selling your property to a cash home buyer in Cincinnati provides a practical and efficient solution.
Through addressing common questions and concerns, we hope this article has clarified the benefits and considerations involved in selling to cash home buyers.
To ensure a smooth transaction, do your research and choose a reputable cash home buyer.
Discover the benefits of selling your house quickly and conveniently in Cincinnati by exploring this option.