When building a house, you will obviously need to hire someone to design a home that has the design and features you want.
If you are satisfied with the design, the next step is to hire a builder to put up the house. One of the most challenging questions you may come across when choosing the features of your home is the type of roofing material to install.
There are many options out there, so be sure to take time to look at the pros and cons of the different types of materials. Be sure to pay attention to the durability, cost of materials, cost of maintenance, aesthetic value, and suitability for the type of weather in the area.
By considering all these factors, you'll be able to make an informed decision. Visit www.bluecollarroof.com for more information. Below is a list of the most common types of roofing materials and some pros and cons you may want to know about them: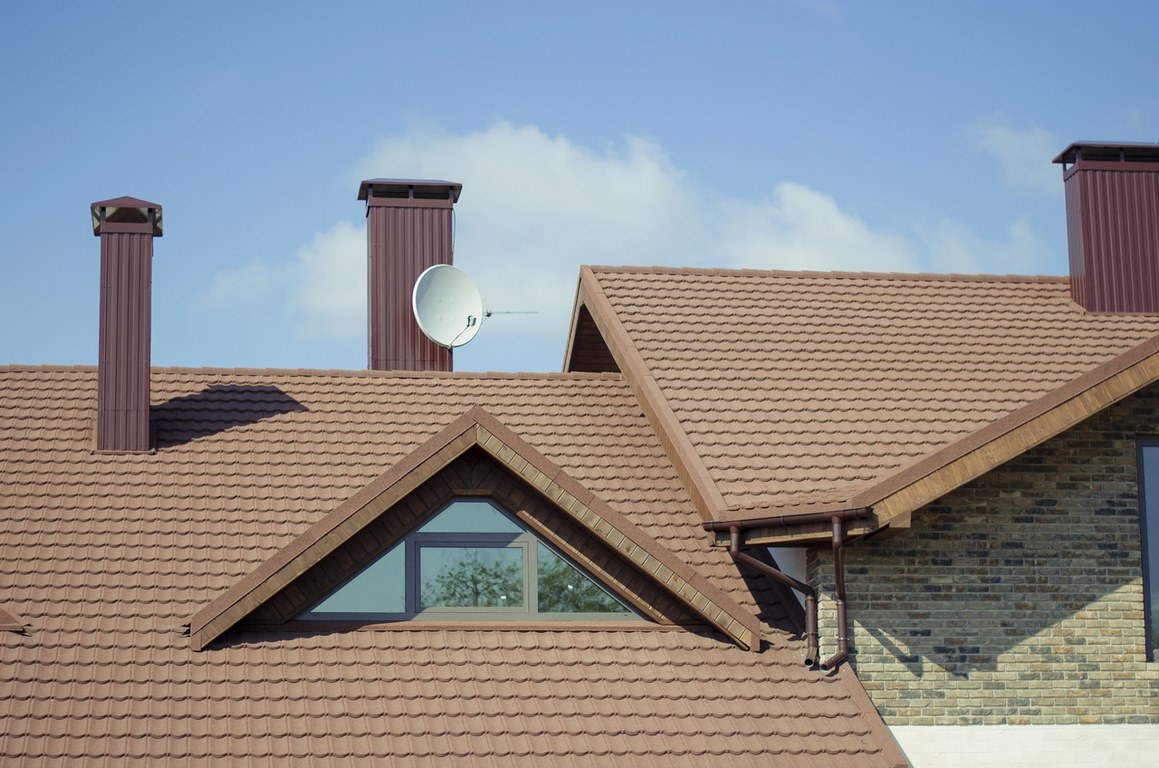 1. Clay Tiles
This is one of the oldest roofing materials in existence. While it may not be as popular as it used to be, there are still properties with clay tiles. The material is water-resistant and extremely durable.
It offers impressive heat insulation, so it's perfect in places that experience hot weather. The cost of purchasing clay tiles may not be high, but the cost of putting up a roofing structure that can withstand the weight of clay tiles can be exorbitant.
The whole roofing structure also has to be well-designed and installed to ensure it does not buckle under its own weight.
2. Metallic Roofing Sheets
Sheet metal roofing is incredibly popular in areas that experience mild to warm weather. This roofing material is popular because of its lightweight nature.
With metallic roofing sheets, you can save a lot of money on the supporting structure as it only needs to be rigid.
You will be happy to know that roofing sheets come in a variety of profiles to suit the needs of different types of consumers, so you can find one that's perfect for you.
---
Read Also:
---
3. Asphalt Shingles
This is one of the most popular types of roofing materials in existence. Asphalt is known for its sealing or waterproofing properties. This means that asphalt shingles can make your home waterproof.
The best asphalt shingles have fiberglass reinforcement in addition to the bituminous layer so they offer the best results. There are also shingles made of naturally-mined granules to prevent damage by UV rays.
4. Wood Shakes
This is an environmentally friendly option as wood shakes are often made from natural wood, mostly cedar.
While some manufacturers may treat the cedar, shakes that have been made without any moss inhibitors, chemical additives and chemical treatments are the best. If well maintained, cedarwood shakes can last decades, even over a century.
5. Slate
If durability and beauty are what you are seeking, then you are going to love slate roofing.
However, slate is both expensive and heavy and requires reinforcement in the roofing structure to support the weight of the roofing material.
6. Fiber Cement
If you love slate roofing, but the weight of the material does not impress you, it may be a good idea for you to consider fiber cement as an alternative.
Made by mixing cement with cellulose fiber, this roofing material is much lighter in weight than slate, but looks exactly like slate.
Guide to Hiring a Roofer
Once you have chosen the best roofing material for your needs, the next logical step is to hire a suitable contractor to handle the roof installation job.
Start by creating a list of the top firms and comparing them before making a decision. Be sure to consider the following when comparing roofers:
Licensing
The validity of licenses different firms have developed over the years should be given special consideration.
You don't want to hire a quack to do the roofing job. The issuing authority, license category, and issuing authority are all key factors to be considered when comparing licenses.
Experience
The best roofing contractors usually have plenty of experience in the industry. They have been around for multiple years and know how best to meet client needs and expectations.
Be sure to check portfolios to learn about both the experience of a firm as well as the quality of service they offer.
Insurance and Bonding
You should never hire a roofing company that does not have a valid insurance policy and performance bond. This is because there are many risks associated with roofing jobs.
Obviously, you also need to compare costs and do some research on the reputation of the shortlisted firms before making your final decision.