A beautiful garden improves your home's appearance, and it can also provide fresh produce for you and your family.
Planning and maintaining an attractive garden takes effort, time, and maintenance. Therefore, there are certain measures that you should take to maintain your home garden depending on your needs.
If you're still in the planning process, here are 7 things you need to keep in mind.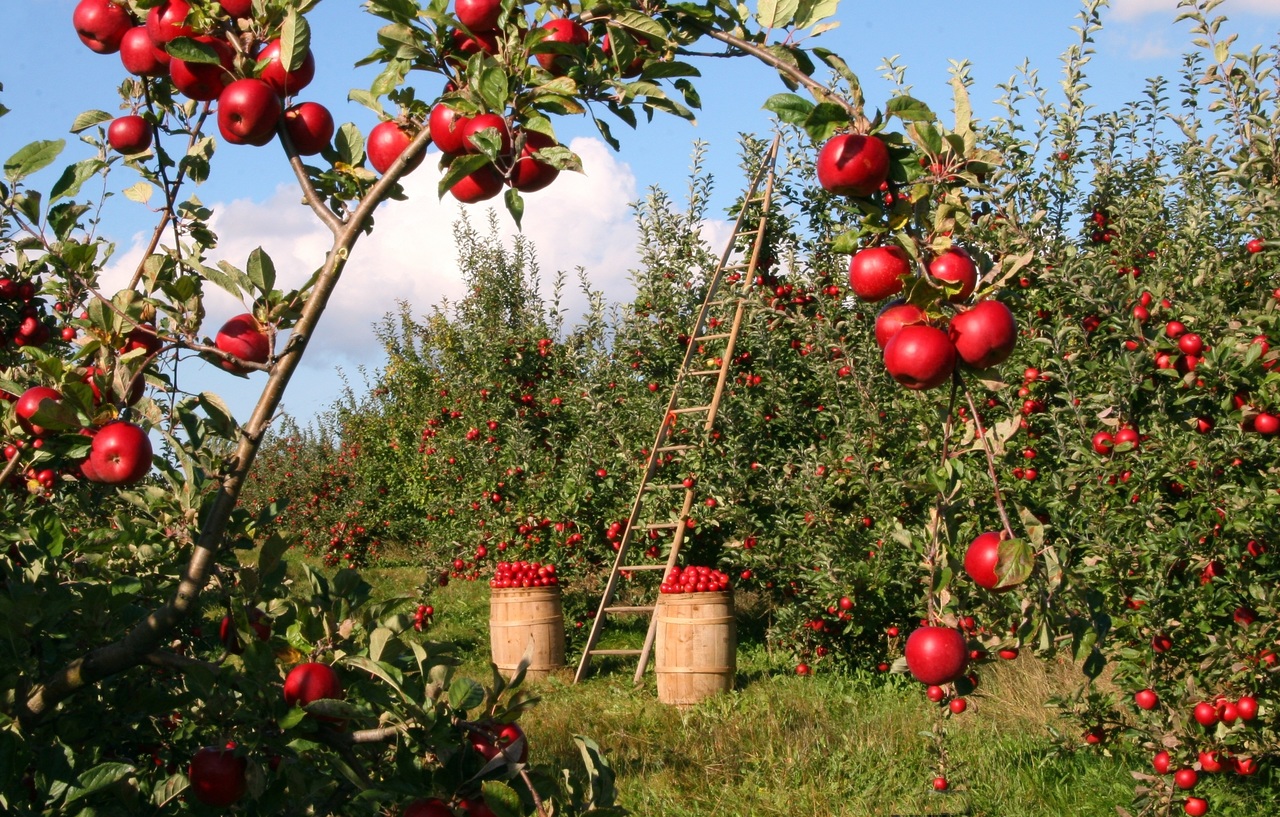 1. Determine the Area You Want
First and foremost, you must determine if the size of land you have is suitable for a garden. You can either develop a flower or vegetable garden depending on the area around your house.
Alternatively, you can keep a well-manicured lawn as a way of utilizing the space available rather than leaving it untidy and tattered. The type of soil also helps you decide the type of garden that will be appropriate for your place.
Consult a qualified agronomist so that you understand if the soil type is appropriate for the type of plants you want to include in your garden.
2. Choose the Right Plants
When you plan a vegetable garden, you must choose the right plants that will thrive in your local environment. There are different things that must be considered when selecting plants, such as soil type, budget, ease of care, and garden design.
When you know what you want, you can buy garden plants online and purchase any crop you want from reputable agronomists. When choosing shrubs and trees, you must consider factors like height and space occupied by these plants when they reach maturity.
You must not plant trees too close to your house since they can damage the windows or roof. The roots of the trees may also damage the drainage and plumbing systems of your home.
Native flowering plants adapt well to the local environment and will beautify your garden. Some flowers need full sun, while others can thrive in the shade. On the other hand, consider a vegetable garden, but it requires constant attention.
Vegetables and other fresh produce require constant watering and weeding, so you must have time for this type of garden. Any space that you reserve for your vegetable garden should have direct access to sunlight.
Above all, you must ensure that you have the right budget for the plants that you want for your garden.
3. Sunlight
For a garden to thrive, the plants require sufficient light from the sun. Plants like vegetables require about 6 to 8 hours of direct sunlight so they can grow well. Other types of crops can thrive with little sunlight.
There are also other leafy greens that will do well without access to sunlight. However, you should choose a site for your garden with access to sunlight. Light is not only good for plants; we also require Vitamin D for quality health.
Therefore, choose a location where you can enjoy the sunshine from the comfort of your beautiful garden. The area should also be shielded from the wind if you want to enjoy a relaxing environment.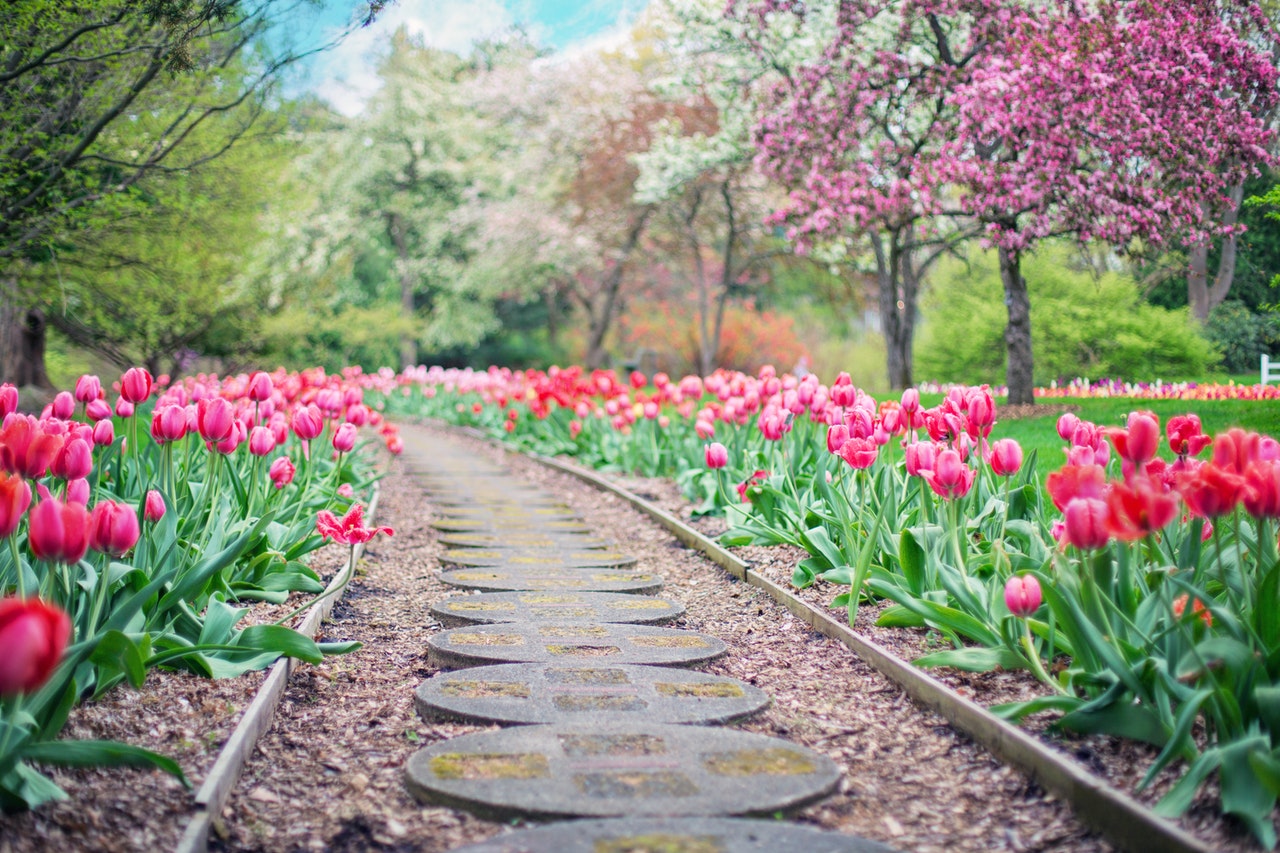 4. Drainage
Ensure there is good drainage in the place where you choose to establish your garden. When it is raining, excessive water should freely run from the garden into the drainage system – waterlogging can impact plant growth and quality.
Additionally, you must ensure that water flows away from the house, not the other way round. If you choose underground sprinklers, make sure the ground is elevated so the water can flow towards the borders.
Lay the irrigation pipes so that they do not disrupt other systems of your home. Moreover, the foundation of your house must be kept safe from the water that comes from your garden.
---
Read Also:
---
5. Access to Water
Another very important aspect that will help you plan your garden pertains to the accessibility of water. If you have a well, then you are okay as vegetables require water regularly.
An erratic supply of water to your vegetables will affect the quality and you may end up with a poor yield. You will not experience huge bills if you have a reliable source of water, like a well.
Another important thing that you can consider is to locate your garden close to the kitchen or any other entrance commonly used. You will be reminded constantly of the various things you need to attend to in your garden every time you step outside from the main house.
6. Foot Traffic Patterns
If you want to maintain your garden in good shape, you must design a good layout. You need to mark the paths, flowerbeds, lawn, vegetable garden, and borders.
It is important to be creative, and you must walk around to test your ideas and the anticipated appearance of your garden. If your garden will be frequently walked in, you should construct a paved footpath with clear borders so people will not disturb the plants in the garden.
Your yard must have space for the kids to play, and remember that your pets also need fresh air outside.
7. Tools
Last but not least, your garden project's success strongly depends on the quality of your tools. Gardening involves various tasks that must be undertaken using different tools. Therefore, include the tools you will use in your grand plan for a small home plot.
When you do not have the right equipment, you may not be able to perform other tasks like maintaining neat edges of your lawn and hedge.
A garden improves the appearance of your home, and it also adds value to your property which can help you out if you ever decide to sell your house in the future.
With a beautiful and well-maintained garden, your property can also fetch a high asking price if you ever decide to sell. However, planning a successful garden is not an overnight event.
There are different things like the type of plants, soil, sunshine, access to water, and general layout of your yard that you must take into account. More importantly, you need to design a garden that you can manage, be proud of, and enjoy.