The workforce and cultural norms surrounding work are changing up at a rapid pace.
The coronavirus outbreak in conjunction with developments in digital technologies has made working from home a possibility for so many people where it wasn't before.
Beyond this, many people are making the move to start their businesses or monetize a hobby of theirs. This is a highly productive time for many people.
This being said, working from home isn't all peaches and gravy. It can be hard to stay focused if you don't have the right set up. It can be tricky to manage incoming calls if your kids are playing loudly under the table. Because of this, many are looking for ways to better layout or improve their workspaces in the home.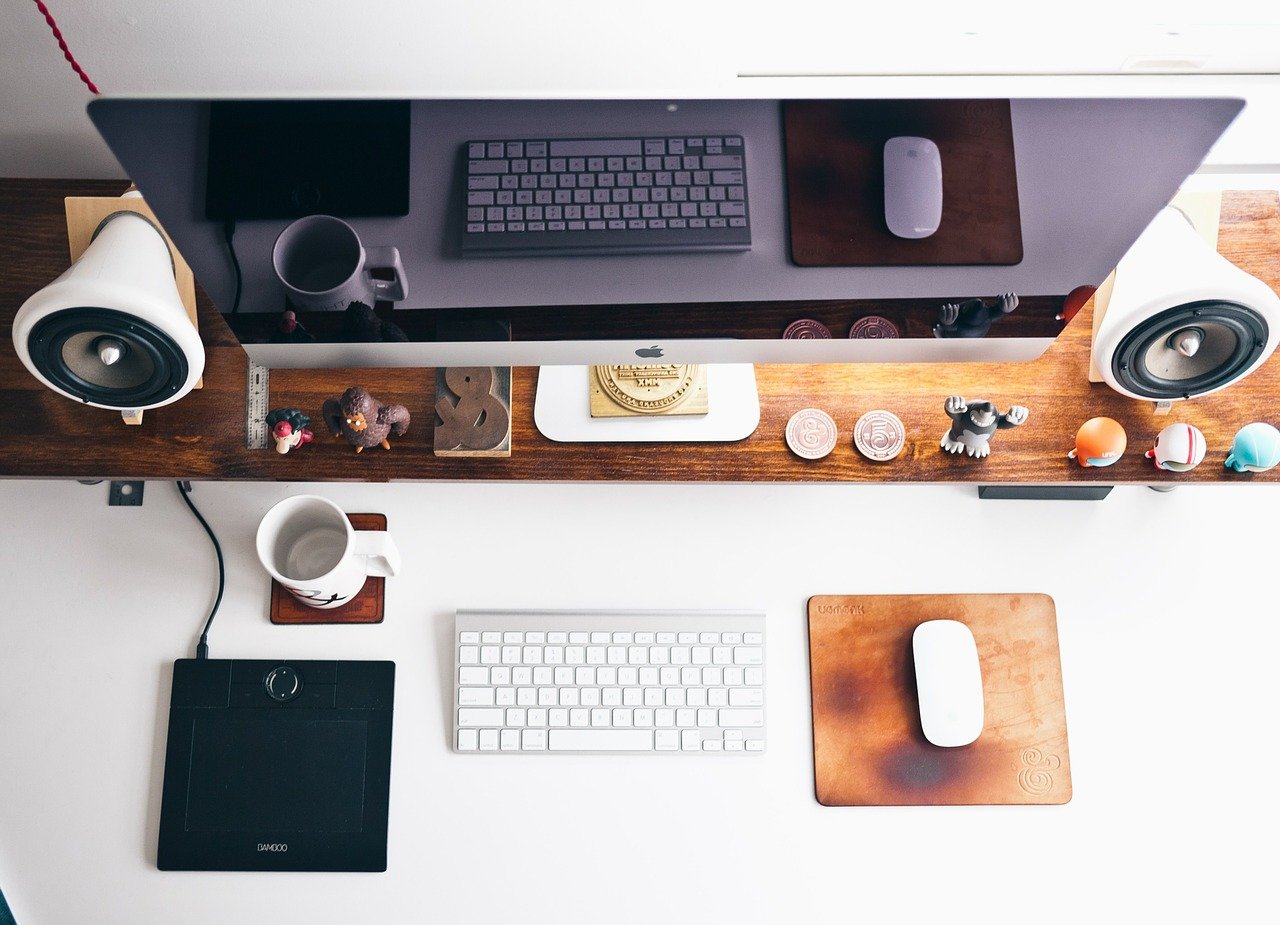 The following will explore some of the things to keep in mind when you're designing your at-home workspace and want to increase your productivity while maintaining your sanity.
Plants are Your Best Friends
This seems like such an odd point to make when it comes to designing an at-home workspace, but it is so easy and has pretty stunning results.
Not only do plants look lovely in your space, but they also have been shown to clean the air of toxins and increase levels of oxygen in the air. This, in turn, improves your focus and concentration.
Can you see now why we started with plants? The benefits are far-reaching. Allergy symptoms are reduced, stress and anxiety lessened, creativity bolstered, mood leveled, and productivity encouraged by flora and fauna.
---
Read Also:
---
Consult an Expert
There's so much that needs to be done and only so much daylight to do it in. If you will be on video calls with high-end clients or board members, it might be in your best interest to consult a professional about how-to layout your space.
Experts at vestraworkspace.com.au emphasize that there are many factors in workspace design that you might not be aware of.
Things like tax-deductible changes to your place of employment and coronavirus considerations if you'll be having clients or customers in your home need to be taken into consideration, and a professional might be able to help you out with that.
Keep Color Psychology in Mind
It turns out that with just a coat of paint, you can change how productive you are in a given space. Studies have consistently found that certain colors have a direct impact on our moods and mental processing abilities.
Take a little time to learn about the psychological impact of colors before choosing the paint for your new home office. You might find yourself inspired and wanting to take on the rest of the rooms in your house. It's shocking how big of an effect color can have.
Think Practically About the Layout of Furniture
Believe it or not, the positioning of your chair and desk can make a big difference in your productivity, work satisfaction, and ability to relax.
Even though humans no longer have to worry about wolves creeping upon them (for the most part), they still have their instincts from wilder times. If your back is to a big open space, part of your mind will stay devoted to paying attention to the area behind you—listening for any hints of danger.
This means your focus will be weaker than if your back is to the wall. There are countless little tweaks like this you will want to keep in mind when laying out your at-home workspace.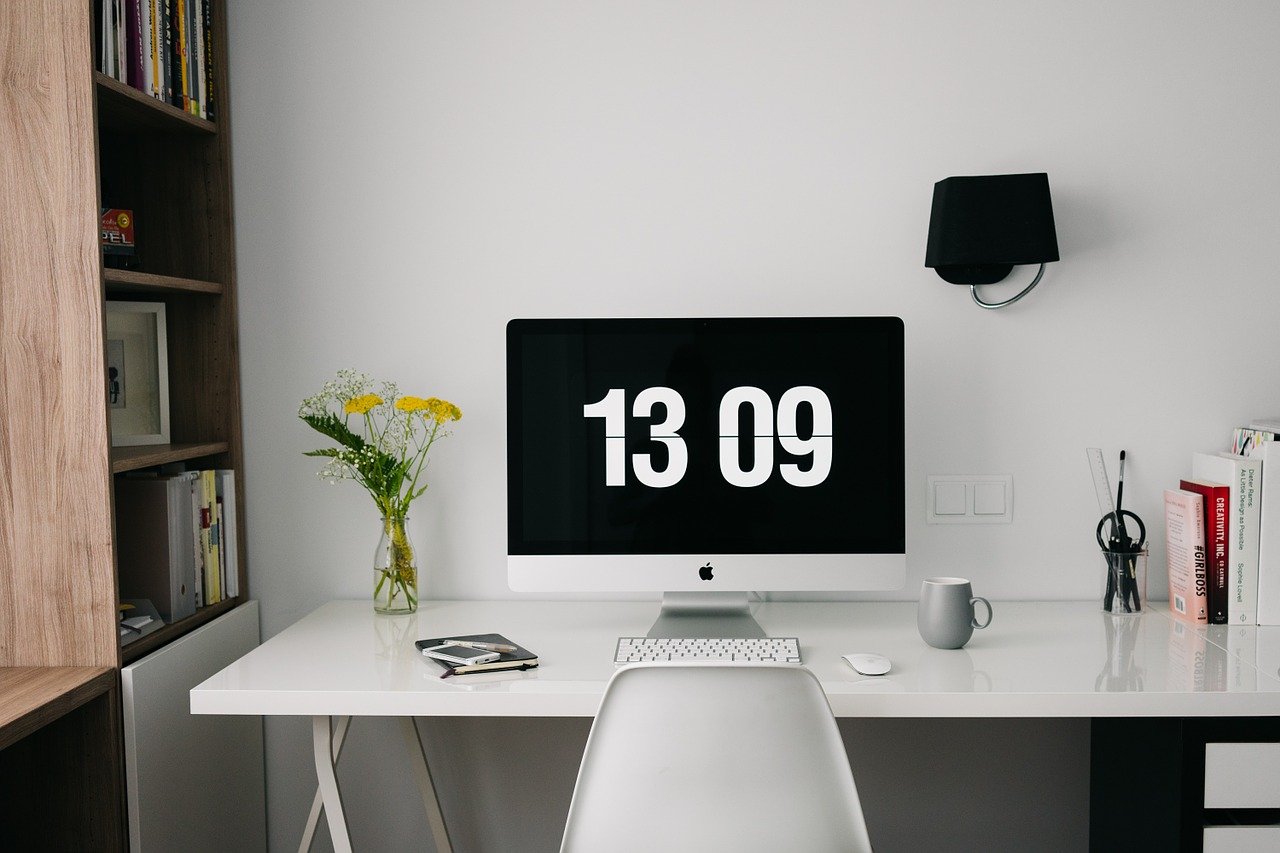 Think About Long Term Health
Studies have shown that sitting all day can be bad for your health. Your back, neck, shoulders, and legs all weaken over time, and you're at a much higher risk for certain chronic illnesses like cancer and diabetes. You might want to consider alternatives to the common desk and chair equation.
Maybe you want to look into a standing desk or one that converts from standing to sitting, depending on what you feel like. As a bonus, when giving presentations, people tend to do better when they're standing, so this is something to keep in mind when on zoom calls with colleagues.
You might not be ready to stand all day for work, but you could look into using an exercise ball for your seat instead of a chair as this encourages sitting in a way that is less detrimental to your spine, hips, and legs.
With the above tips employed, your at-home workspace should be coming together nicely. Remember, everyone's working habits are different, and so the above ideas should serve merely as a jumping-off point. Pay attention to how you work best and adjust accordingly.