With quarantine and COVID stretching on into what feels like forever, people are looking inward and focusing on home improvement.
Baking, remodeling, gardening— all of these hobbies are coming back in a big way! After all, something is soothing about working in your gardening and then having something beautiful to show for it at the end of the day.
But not all of us are design experts, and while we're willing to put in the work, we might need a little help.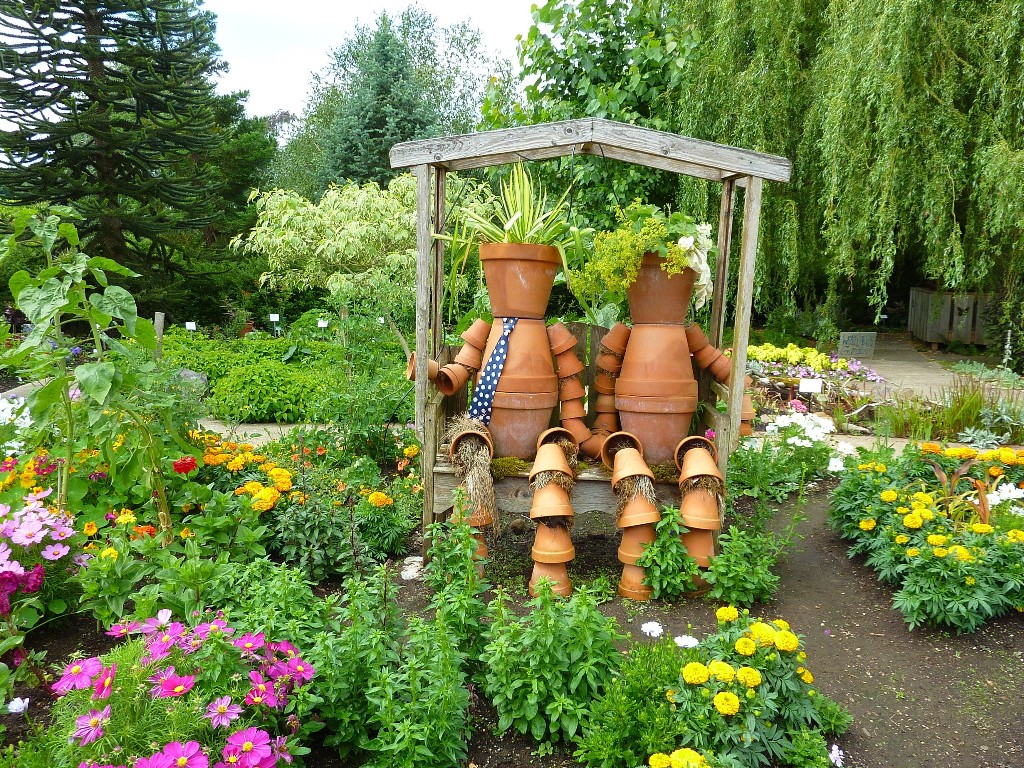 Here are 10 quick tips to help you make your garden look that much more amazing.
---
Read Also:
---
Organize, Organize, Organize!
Just like with houses, it's important to reduce clutter in your yard. Consider building a shed to help with garden storage.
That way when you're finished at the end of the day, you have somewhere to stow away messy tools and other objects you don't want in the house.
An easier way to organize is to organize your plants themselves! Investing in some nice looking pots or planters for your plants.
You can even repaint existing pots to give them a newer classier feel and add a splash of color.
Color coding is another easy way of making things look organized without cleaning or discarding. Consider picking a couple of main colors for your yard.
Adding Furniture
A classy table and chair set can change the mood of a garden. And not only that, it makes it more functional.
Nothing says summer like eating dinner out on your patio or relaxation like some lawn chairs set up in the shade.
If you want to take it a step further, consider adding lighting. Some lamps or a fire pit, for example, can enhance the ambiance of your garden and help you to enjoy it even after sunset.
Compartmentalize
Creating borders around different areas in your garden help to make things feel more contained and neat. Make sure any grass or ground cover you have stays within its area.
You can even border it with some rocks or white gravel to give it a cleaner look.
One easy way of ensuring your grass stays put is to invest in artificial grass. It's all of the beauty with none of the hassle, and it's Eco friendly!
If you have any areas that you're less fond of but it would be a lot of effort to remodel, consider adding tall plants or a plant wall to screen it off.
You might have an old wall between you and your neighbor's house that doesn't quite fit with your garden.
Fences, screens, and plants can be used to hide it from sight or can be used to create a cozier enclosed area in your yard.
Plants!
That brings us to the main attraction of the garden— your plants! Try organizing your plants together.
For example, you can create sections of succulents or a planter with all of your herbs. Position them near furniture or decorations that help to complement them.
And of course, choose beautiful plants! Coordinate them with your color scheme and grow plants with fragrant aromas.
You can have it all and grow plants that are both beautiful and produce fruit or herbs.
For example, I know you've heard about passionfruit, but did you know that not only can you grow them in your garden, but their plants make for beautiful flowers and foliage?
An Oasis
Gardens are so much more than just a place for your plants to grow.
With these tips and tricks, you can transform your garden into an oasis away from your day to day work. Good luck, and happy gardening!