Mini Chandeliers also called chandelettes are usually less than 12 inches in diameter.
This small type of chandelier lighting provides excellent accents to stairwells, foyers, or other small areas mini chandeliers are a great choice for anyone who does not have the money or space for their larger counterparts.
Mini chandeliers for bathrooms are a great idea to add not only light but also a little style.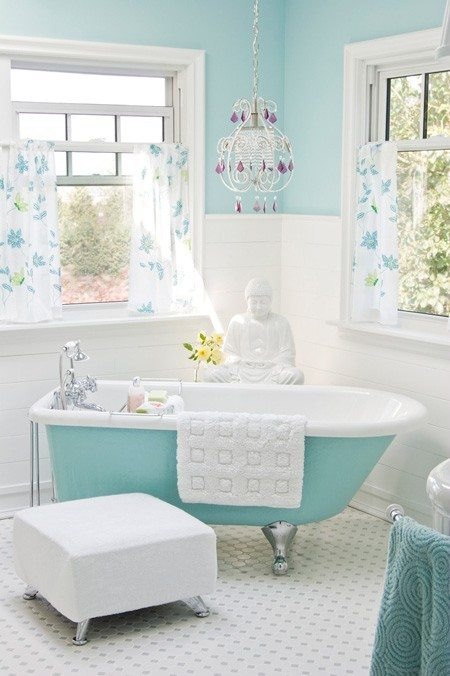 Mini Chandelier Guide
There are a wide variety of things to take into consideration before purchasing a mini chandelier or any type of chandelier lights.
Some considerations are ceiling height, room size, color, size, crystal, style, and of course price. Below we will review each of these mini chandelier considerations as well as some others.
---
Read Also:
---
Ceiling Height
As a lighting fixture a mini chandeliers first priority to provide light. If the mini chandelier is on a short chain and attached to a high ceiling, it is not going to be able to put off much light.
Not to mention if the mini chandelier is mounted too high, no one will be able to view its beauty.
Find locations in your home where the ceiling is at just the right height to avoid long chains and still allow the mini chandelier to put off adequate light.
Room Size
Whereas mini chandeliers are usually less than 12 inches in diameter, you do not want to place one of these in the middle of a large living room.
However, if the ceiling height is around 6 – 8 feet high along the walls, having mini chandeliers as end table lights would make for a very nice touch.
On the other hand, if you have a foyer that is two feet wide you do not want to have a 12-inch chandelier hitting people in the head.
Breakfast nooks, bathrooms, and bedrooms also make for very nice locations for mini chandeliers. Bay windows make an excellent place for mini chandeliers.
Many times people will place one centered on each window, with the center chandelier setting a few inches higher than the other two.
Depending on the ceiling height in your kitchen, having a mini chandelier over the kitchen sinks adds a nice touch as well as good lighting in an important area.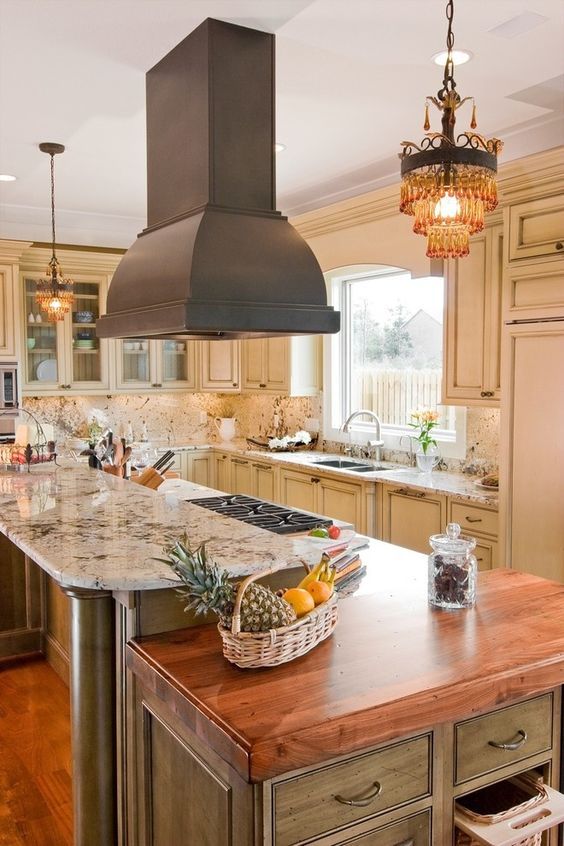 Color
The color you choose for your mini chandelier is a very important choice. Not only do you want this lighting fixture to match your current décor, but you also want it to match future décors.
Many mini chandeliers come in black or white although there are many more colors including metal finishes to choose from. The metal finishes include bronze, copper, pewter, steel, and cast iron.
If you are a huge fan of cast iron, but you really like the white finish, go with the cast iron because not only will it stand out against light-colored walls, but it will also match any décor you choose on down the road.
Your mini chandelier should be a contrasting color from the wall color. If you have white walls, with white curtains a white chandelier is just going to blend in with the rest of the décor.
This does not mean you have to choose black or another dark finish, instead, you can find a warm tone such as a silver, nickel, or rose finish. Another option is to match the lamp to decorative pieces you already have.
For example: if you have a lot of plants in your living room, choosing a complementary color like yellow or blue would be a good choice, or you can choose a contrasting color such as red, purple, or orange.
Size
This may seem like an odd thing to discuss whereas we are already talking about mini chandeliers. What more do you need to know than they are less than 12 inches in diameter? Good question.
A mini-chandelier can vary in size from 3 inches to 20 inches, depending upon the manufacturers' description of "mini".
Depending on where you want to place your mini chandelier, size can play a very important role.
As a beautiful accessory to a bathroom mirror or vanity, one could use up to five 3 inch mini chandeliers.
Each one could match each other, or you could have five different colors in the same mini chandelier model.
Each mini chandelier could be at an equal height or the center could be the highest point while the rest trail downward slightly.
The mini chandelier that is to be placed over the table in the breakfast nook should be no less than 12 inches, ensuring plenty of light even on overcast days.
A chandelier in the foyer can range anywhere from 6 inches to 12 inches, depending on the area and height of your entryway.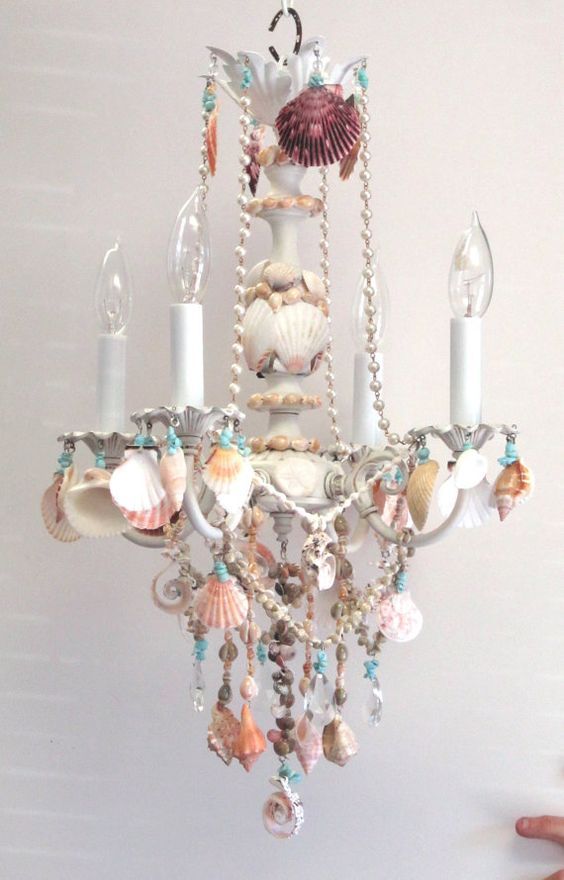 Crystal
Crystal is the most popular form of chandelier mini or not, at least it is the most well known. Mini crystal chandeliers are beautiful additions to any home adding class and elegance.
Many suggest placing crystal chandeliers in front of windows so that even when they are not turned on they can reflect the beautiful prisms across the walls.
Another excellent placement for crystal mini chandeliers is in front of mirrors.
Styles
Besides crystal, there are at least fourteen different styles of mini chandeliers. Traditional, Early American, Asian, Art Deco, Mission, Victorian, and Old World just to name a few of the mini chandelier styles, each with different features.
Some of the various features include candles, mini shades, glass sconces, as well as other decorative features.
The best way to determine which style suits you and your house the best is to visit various websites and view what they have classified under the various styles.
Once you find a style that really speaks to you then you can narrow your search from there.
Price
Depending on the size and materials mini chandeliers can be found for as little as $60 when on clearance or found in a discount or overstock distributor.
Most often though mini chandeliers range anywhere from $100 – $1,000.
Simple elegant mini chandeliers with few decorative features typically are in the $100 – $200 range. If you really like crystal and you like a lot of it be prepared to spend a little more.
No matter the amount of space you have or your budget mini chandeliers are an excellent investment.
They not only add beauty and light to your house they also, last for years and match a wide variety of décors.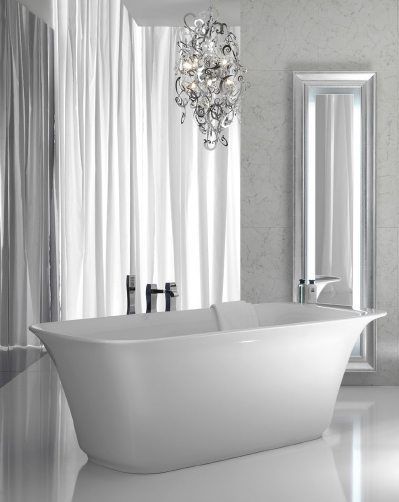 Choosing the Perfect Mini Chandelier
You have decided that a mini crystal chandelier would be perfect for your breakfast nook, bathroom, bedroom, or foyer, but how do you know you are choosing the perfect mini chandelier for your home?
Location, size, color, style? So much to think about.
These five tips are designed to help you with just that. We will take into account room size, pre-installed lights, styles, and sizes.
Tip #1 – Determine Room Size
Measure the room you would like your crystal mini chandelier to be in. Multiply the length of your room by the width. This will give you the area of your room. (Equation Area=lw)
If you measured in feet then your answer will be 24 square feet or 24 ft². If you measured in meters your answer will be square meters.
Twenty-four square feet is a common measurement for kitchens and small bedrooms so it will be our example.
In a 24 foot square room, a single 12inch mini chandelier will not provide enough light, but if you place it over the kitchen table or breakfast nook area, it will work out perfectly.
Tip #2 – Where are Your Pre-installed Lights?
Let's continue using the above measurement for our example and let's say it is a kitchen with a small breakfast nook off to the side.
One of the best ways to figure out the perfect location for your mini chandelier is to draw a floor plan of the room.
If you have graph paper use 1-2 squares to represent afoot. Mark out your countertops, furniture, and where all of your pre-existing lights are located.
Another helpful thing to do is etch out where the light from each fixture reaches. This is easiest to do at night when you can turn off all lights but one, while you etch in where it reaches.
After doing this with each light in the room you will have an excellent idea of where this room needs more light.
If you are replacing a current light fixture it is not nearly as important for you to draw up a floor plan, but if this is going to be a brand new fixture where there is not currently one then this will help to ensure none of your lights are too close or too far from each other.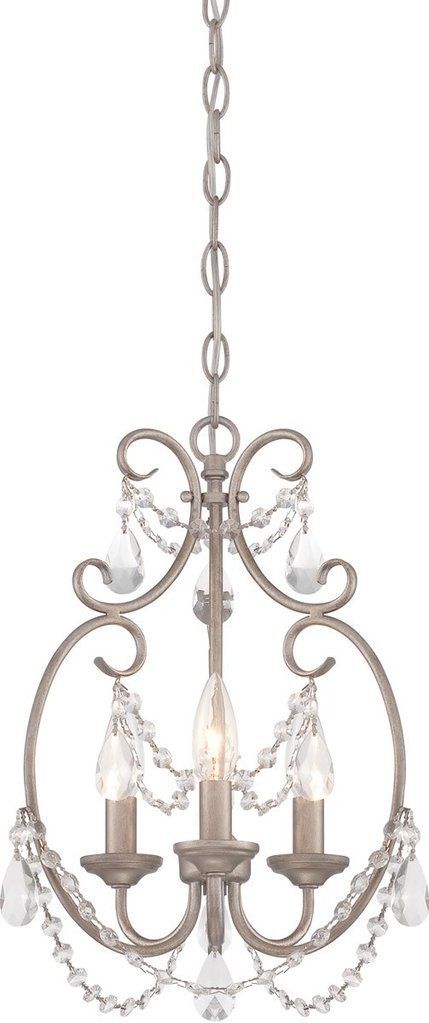 Tip #3 – Mini Chandelier Styles
There are over fifteen different styles including crystal to choose from when it comes to mini chandeliers. To name just a few there are Contemporary, Country, Rustic, Lodge, and Tiffany.
When deciding what style will suit your room best you can make sure this purchase will be a timeless classic by taking into account the rooms' current décor as well as future remodeling and redecorating.
Be sure the overall style of the mini chandelier is a style you can look at forever whether it is in this room or another. Many also have chandelier shades that come in a wide variety of styles and colors.
Tip # 4 – Mini Chandelier Colors
Nowadays mini crystal chandeliers come in a wide variety of colors with a white and a black mini chandelier still being the most popular.
Besides a black and a white mini chandelier though, there are antiqued looking lamps in various colors, as well as metal finishes like bronze, copper, nickel, gold, and silver.
Color choice is a strictly personal preference, so choose a color you absolutely love and you can't go wrong.
Tip # 5 – Mini Chandelier Sizes
Although most mini chandeliers are less than 12 inches in diameter, some can be as large as 20 inches or as small as 3 inches depending on the manufacturers' specifications.
In a 24 square foot room, you will not want a mini chandelier to be larger than 12 inches.
Depending on the layout of the room you could feasibly have a couple of 3-6 inch chandeliers as well as a 12 inch.
Unless the ceiling is over 10 feet high, you will not want to go with a mini chandelier that is larger than 16 inches.
When taking all five of these tips into account, choosing the perfect mini chandelier or chandeliers should become an easy task.
Just keep in mind while you are shopping for the perfect mini chandelier, you are going to have to live with this choice for years. Make sure it is not a decision you are going to regret.
Choosing a Mini Chandelier for Your Foyer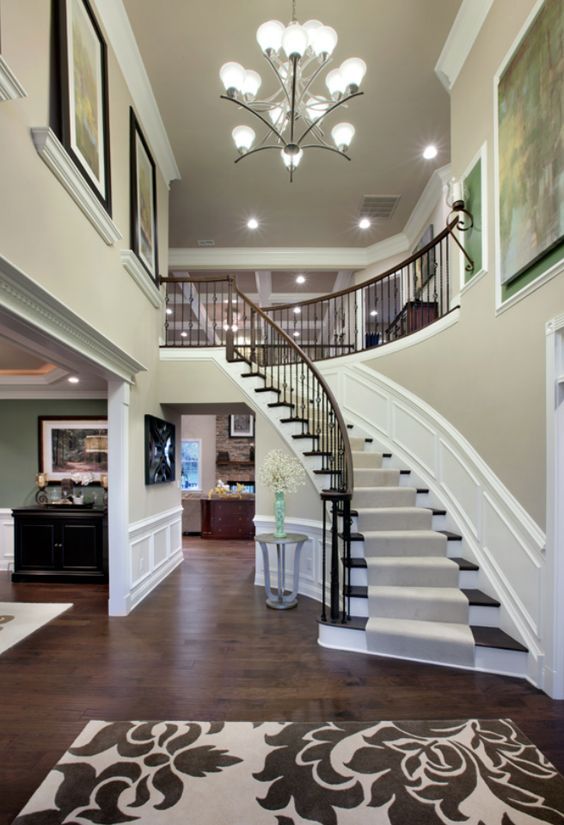 Step 1 – Area
First things first, you need to make sure there is enough space in your foyer for a mini chandelier. Although 12 inches is usually the largest diameter of most mini chandeliers, that can be larger than it seems.
Measure the length and width of your foyer and multiply those two numbers to find your area in square feet.
If your foyer area is only 4 square feet a 12-inch mini chandelier will seem very large and perhaps even crowded.
The best size for a foyer of this size would be about 6 inches. If your foyer is larger than 4 square feet a 12-inch mini chandelier should work just fine.
Step 2 – Ceiling Height
Now measure from the floor to the ceiling to determine the height of the foyer area. Many foyers are only 8 feet high.
If this is the case you are better off going with a ceiling light fixture, not a mini chandelier. However, if your ceiling is 10 feet or higher, you have a prime location for a new mini chandelier.
Some houses have a window above the front door if you are one of the lucky people to have one of these, position your mini chandelier in the center of the window.
This way it is high enough that you do not need to worry about anyone hitting their head or stray arm on it.
Also, when a mini chandelier is positioned here, it can be seen from the street adding visual appeal, and the light that comes in through the window during the day will cause the chandelier to shine.
Step 3 – Size
As mentioned in Step 1, you need to make sure there is enough room for the mini chandelier. You also need to make sure that there is not too much space for your mini chandelier.
If you place a 12-inch mini chandelier in the middle of a living room that is 48 square feet, it will be drowned out from all the space and it will not be able to light that large of an area.
However, if the mini chandelier is used as an accent light above the mantle of the fireplace, or even a pair of matching chandeliers on either side of the fireplace, this will display them nicely.
With a location such as this, the mini chandeliers are able to shed light on an important painting or focal piece while also being their own focal pieces.
---
Image Source