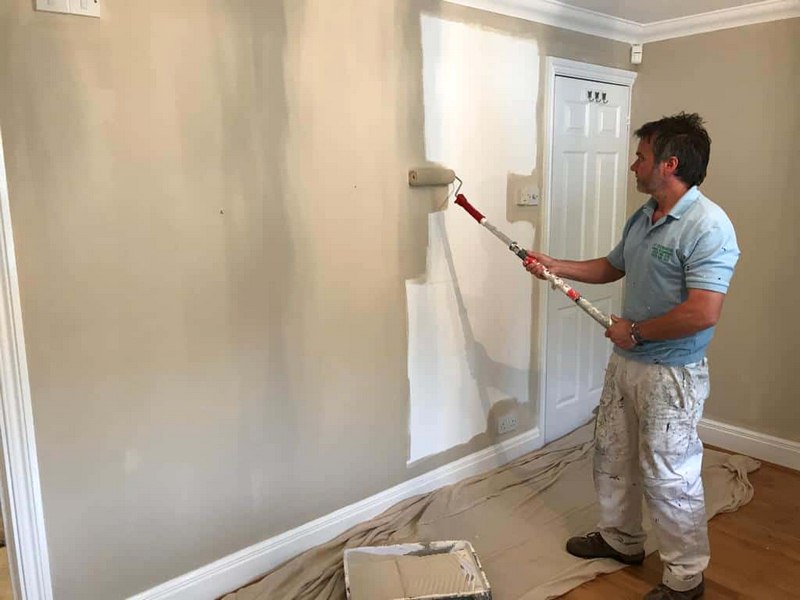 What Are Feature Walls?
Feature walls are an exciting design element to a living space. A feature wall is a wall which is design differently from the other walls in a room.
A feature wall can be an impressive statement that will give a room its wow factor. A room with a unifying design can become underwhelming after a while.
By targeting one wall and by designing it with bolder textures and colours, the room's tone and atmosphere will vary.
Why Create a Feature Wall?
A feature wall can reinvigorate a living room and bring about that same sense of excitement that comes about when purchasing a home. Instead of redecorating an entire room, a feature wall can be done factually cheaper yet can help to remake an entire floor plan.
A children's room with a feature wall can help to off-set kids changing tastes; a living room with dry stone walling can leave a natural look while linear lining can give a modern and sleek aesthetic.
There are limitless options to suit any taste, be it with wall paint, wall-paper or other materials.
Features walls can also help to exaggerate or diminish dimensions of rooms by complimenting and reflecting furniture and ornaments.
If you are looking for interior painting, exterior paintings visit this page: https://www.apdecorators-maidstone.co.uk/
Installing a Feature Wall
Keep in mind that not every room should have a feature wall. Yes, a  feature wall will illuminate your room, but not every room should have one.
Feature walls can help to separate the areas of a large living room; for example, a feature wall can help to separate an eating section from a reading corner or coffee section.
It is also essential to combine the colours carefully and to try to improve the overall aesthetic of a room. Complimentary colours are important and need to fit in with the rest of the room.
People are often reluctant to decorate with wallpaper; however, wallpaper is often far more attractive than paint. Although many fear the time when the wallpaper needs to be removed, there are plenty of options for easy wallpaper removal.
What to Expect When Adding a Feature Wall
People are surprised to learn that installing a feature wall can lead to unexpected outcomes which are not entirely expected.
One of the first moments of feature wall planning is when one realises that the feature wall is a blank canvas and, well, have fun, think big!
 Try something that you never dared to see, choose that weird iridescent colour which you always wanted to try out. Best of all, with a little bit of paint, it's easy to change your walls.
Do's and Don'ts of Feature Walls
---
Read Also:
---
Do consider the space you have to work with:
Mirrors work great to extenuate space, while a feature wall can help to divide large rooms.
Don't be afraid to take risks:
This is your feature wall, your blank canvas, remember you are free to tear down, repaint, and re-do your feature wall.
Do give a feature wall utility:
A feature wall can be more than an aesthetic feature. Blackboards, storage functions, can coincide with new design features.
Don't be afraid to upgrade:
While bright colours and textured walls may have been popular in the '90s, they certainly aren't any more, keep your wall fashionable.
Don't use too much:
Utilising too many materials can off-set the rest of the room, and sometimes, simple dry-stone walling can help make the difference. It's desirable to have three or fewer colours on your wall and combine these colours and materials carefully.
Do consider things like day and night cycles:
One of the most important things to consider is our natural day and night cycles. It's vital to respect these, perhaps natural colours and natural materials could be used to absorb heat.
Perhaps it is better to place dark colours next to windows and allow other walls to absorb any light which comes into the room.