The decor and appearance of a home play a significant role in setting its mood and ambience; moreover, it is very impactful on the residents of the home, both physically and mentally.
Though some people may consider decoration to be frivolous, it is an essential aspect of our daily life, and any home can't be considered complete until it is decorated. However, decorating a home is not as simple as some people may think.
There are numerous aspects to interior design that you need to learn. Therefore, we have compiled a list of ten general ideas that will allow you to take your home to the next level.
Repaint the Walls
The first thing you need to address when you are decorating a room is the theme of the walls. The colour of the walls determines the pallet of the entire room, and everything else in the room is bought according to it.
For a long time, homeowners have stuck with predominant shades of white and some other standard colours for their homes. Now, don't get me wrong, white walls don't look bad, and they deliver a classic look, but they are quite ubiquitous.
If you want your home to stand out and look unique, you will have to stray from the pack. Try some modern colour combination for your walls. We aren't going to suggest a specific colour, because everybody has their preference; however, you should try to be unique yet elegant with your walls.
Add Modern Lighting Fixtures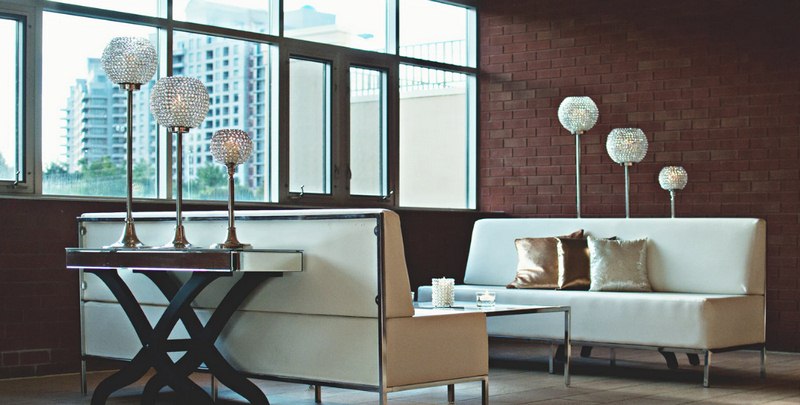 Lighting is one of the most impactful features when it comes to interior design. The light can make or break the look of your home. Therefore, you must pay special attention to it.
When it comes to lighting up a room, most homeowners will select ceiling LEDs, and though they light up the room, they can't create a rich and complex ambience, which is a staple of modern luxury design.
Therefore, look for some unique lighting fixtures like wall sconces, chandeliers, pendant lights, and table lamps. Using a variety of light sources gives you more control over the mood and ambience of the room as well.
---
Read Also:
---
Create an Open Floor Plan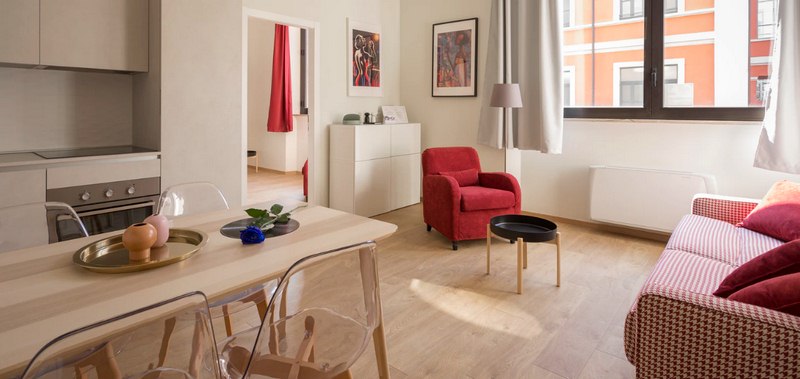 An open floor plan is one of the most critical aspects of luxurious contemporary design. It means that instead of dividing every part of the home with walls, a more open and spacious floor plan is used.
Now, of course, this does not apply to the bedrooms; however, you can still remove walls between the kitchen, living room and dining room to create a natural flow.
Creating large windows that let in a lot of light also contribute to creating an open and airy appearance in your home.
Bring Nature into the House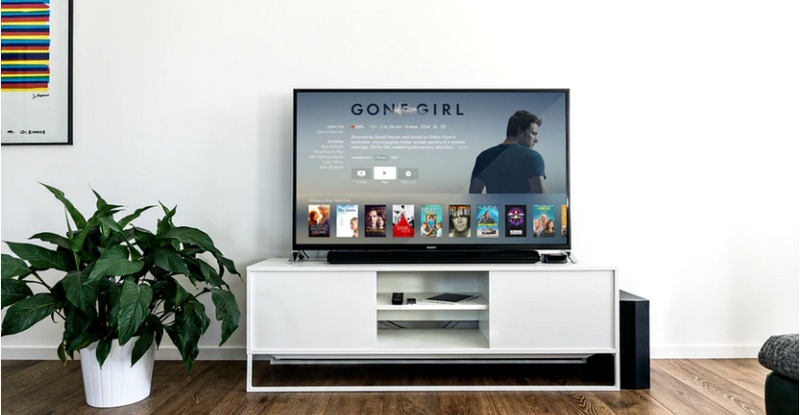 Another chic and sought-after way to decorate a home is adding accents of nature in the interior. Indoor plants and nature-inspired prints are one of the most common trends of this year.
Therefore, try to place some ornamental and natural plants in the living room and other parts of the home. You can also add some vases with fresh flowers to bring nature, colour and fragrance into your home.
Add Some Art to the Walls
Now, a fresh coat of paint isn't the only way you can decorate the walls of your home. You should also add some paintings, posters, photos and other decorative elements to your walls to make them stand out.
Art can make your home look very lively and inviting. Therefore, visit the local galleries, or search for some affordable paintings at a pawn shop. The best way to spice up your walls on a budget is to add posters or photos.
Buy Chic and Elegant Furniture
The furniture that is added to a room needs to match the colour pallet and theme of the room. Otherwise, it can look out of place, and it can ruin the decor of your home.
For a modern home, you should opt for sleek and stylish furniture pieces. The days of old bulky furniture are gone; they take up too much unnecessary space and make the room look cluttered. On the other hand, sleek furniture can add to the open floor theme of your home and make it look luxurious and lavish.
You should also invest in some decorative statement pieces that add to the overall style of the room.
Make the Bathrooms Lavish
Stylish and elegant decor doesn't only pertain to the main parts of the home, such as the living room and the bedroom. For a complete and chic home, you need to decorate the bathrooms as well.
Many features can be added to a bathroom to make it luxurious and lavish; however, if you are on a budget, some simple changes can also spice up the appearance of the bathroom.
Consider adding a large mirror, some decorative soaps, candles and towels to the bathroom. These simple additions can be quite impactful. On the other hand, if you have the budget, then upgrading the tiles, paint and fixtures in the bathroom is a great option.
Don't Forget about the Exterior
While you are working on making the interior of your home look eccentric, don't forget about the surface. There are many ways to decorate your home from the outside.
Consider repainting the fences, trimming the grass in the backyard, and planting a garden as well. A garden won't only make your home look amazing, but it will also provide you with healthy and organic vegetables and fruits.
While you are working on the exterior of your home, don't forget to decorate the patio as well. The patio should be like an extension of the living space, and it should be decorated accordingly.
Select a Centrepiece for Every Room
A common decoration theme that is followed in numerous luxury homes is decorating around a centrepiece. You should select a centrepiece that will be the main focal point of the room, and everything else should be decorated to attract attention towards it.
For instance, the bed should be the centrepiece of your bedroom, and for the living room, it can be your couch and table setup. It would help if you visit Roxanne Home to find some of the best beds, mattresses and many other home essentials.
Take a Minimalistic Approach
Finally, most important of all, you need to eliminate clutter from your home. This means that you should adopt a minimalistic approach with your design. Instead of overcrowding a room with various decoration pieces, look for one or two elements that complete the decor.
Moreover, it would help if you created some practical storage solutions to get rid of clutter and unnecessary items
Lastly, the decor of a home has a lot of significance. However, it should be personal and unique instead of being copied from other homes. You should look at other homes for inspiration; however, when it comes to the final décor of your home, you should try to add a personal touch. We hope that the ideas mentioned in this post are helpful.
---
Author Bio
This article is written by Anthony. He believes words have the power to influence people and disseminate knowledge artistically. Even though he writes for no particular niche, his passion for blogging has driven him to take up writing in his leisure time to accompany his studies.
---