The field of construction has evolved significantly over the years, with modern technology and new materials changing the way that buildings are constructed.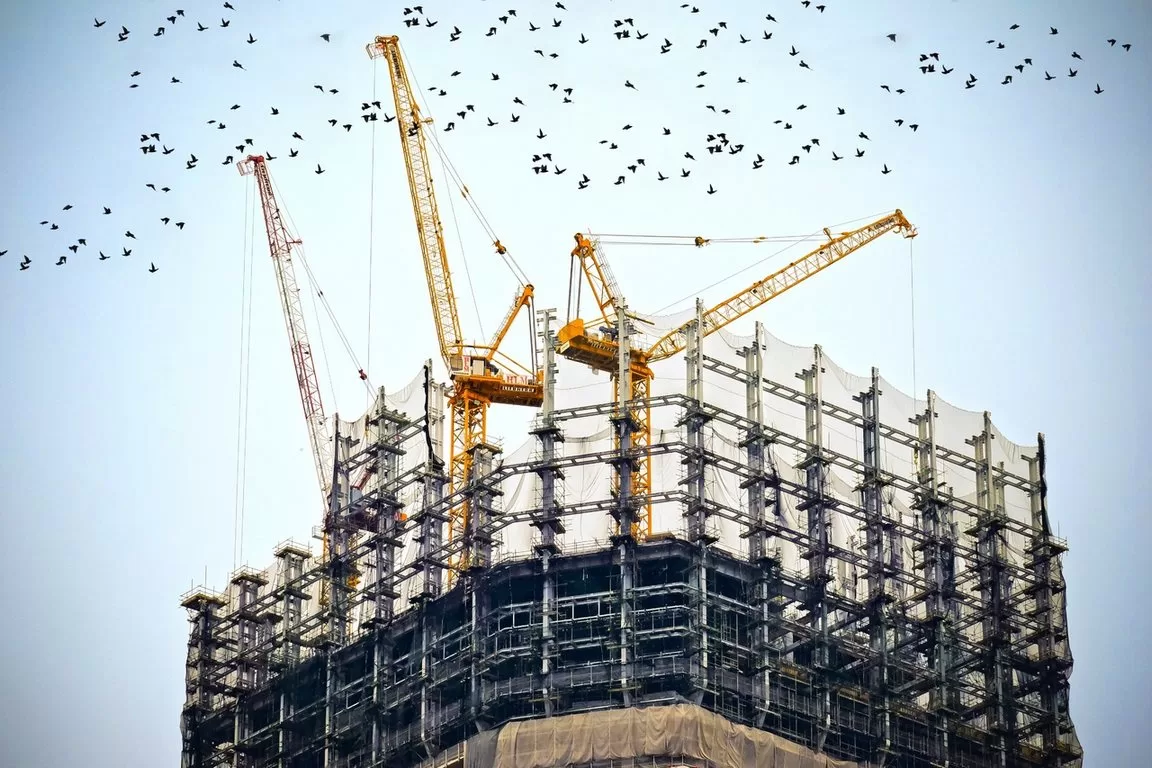 One of the most significant impacts has been on the durability of buildings. In the past, many buildings were prone to a wide range of issues, including wear and tear, structural instability, and natural disasters. However, today's construction practices and materials have helped to significantly reduce these risks.
This blog post will explore the different types of materials and equipment from Lakeside Hire that are commonly used in construction, as well as some of the ways in which these materials have changed the way that buildings are designed and constructed.
From high-strength concrete to advanced composite materials, modern construction materials are helping to make buildings stronger, more durable, and more resistant to a range of natural and man-made threats.
Importance of Building Durability
The importance of building durability in modern construction cannot be overstated. Buildings are expected to last for decades and, in some cases, even centuries. The longevity of a building depends on the quality of the materials used in its construction, as well as the skill and expertise of the builders.
The use of modern construction materials has revolutionized the building industry by improving the quality, strength, and durability of structures. This has led to longer-lasting buildings that require less maintenance and are better equipped to withstand the ever-changing climate conditions.
As such, it is crucial for building professionals to understand the impact of modern construction materials on building durability and to incorporate these materials in their construction projects accordingly.
Modern Construction Materials and Their Benefits
Modern construction materials have revolutionized the way we build structures, offering increased durability, safety, and sustainability. These materials have been developed through extensive research, utilizing advanced techniques in material science, chemistry, and engineering. Contemporary construction materials can be classified into two categories: natural and man-made.
Natural materials such as wood and stone have been a staple in construction for centuries, while man-made materials such as concrete and steel have emerged more recently. Each material has unique properties that make them suitable for different applications.
The benefits of modern construction materials include increased strength, durability, and resistance to wear and tear, environmental benefits such as energy efficiency and reduced carbon footprint, and reduced maintenance costs.
As a result, it is essential for decision-makers and construction professionals to have a comprehensive understanding of modern construction materials and their benefits for building durability. This knowledge is vital to ensure that the materials chosen for building projects are sustainable, cost-effective, and long-lasting.
---
Read Also:
---
Advantages of Modern Construction Materials
The use of modern construction materials has significantly impacted the durability of buildings. Construction materials have undergone a substantial evolution in recent years thanks to advancements in technology and innovation.
These materials offer several advantages over traditional materials, such as increased strength, durability, and energy efficiency. Additionally, here are some of the main advantages of modern construction materials:
Increased Strength: Modern construction materials are stronger than traditional materials, enabling them to withstand greater weight and stress. This helps to minimize structural damage from earthquakes, wind, and other natural disasters, ensuring that buildings remain sturdy for longer periods of time.
Durability & Longevity: Contemporary construction materials are designed for maximum durability and long-term performance. This ensures that buildings remain standing for decades, with minimal maintenance required.
Reduced Maintenance Costs: The use of modern construction materials can reduce the need for costly repairs and replacements over time. Additionally, these materials also require less energy to produce and install, further reducing overall construction costs.
Sustainable & Environmentally Friendly: Modern construction materials are increasingly sustainable and eco-friendly, utilizing fewer natural resources and producing less waste. This helps to reduce the environmental impact of building projects.
Different Types of Modern Construction Materials
The use of modern construction materials has significantly impacted building durability in recent years. Building materials today not only provide structural support but also ensure safety, energy efficiency, and sustainability.
The first type is high-performance concrete, which can withstand extreme temperatures and harsh environmental conditions, making it ideal for building bridges, tunnels, and high-rise buildings.
The second type is cross-laminated timber (CLT), which is a sustainable alternative to steel and concrete, possessing excellent strength-to-weight ratio and fire-resistant properties.
The third type is a fiber-reinforced polymer (FRP), which is used as a substitute for steel in the construction of bridges, buildings, and other structures, primarily due to its high corrosion resistance and superior strength-to-weight ratio.
Finally, the fourth type is insulated concrete forms (ICF), which offer better insulation and lower energy consumption, helping to reduce the carbon footprint of buildings.
The use of these modern construction materials has revolutionized the industry by enabling builders and architects to create more durable and eco-friendly structures.
In Conclusion
The use of modern construction materials has undoubtedly contributed positively to building durability. While these materials may come with higher initial costs, their advantages in terms of sustainability, energy efficiency, and reduced maintenance costs make them a wise investment for builders and property owners.
By keeping up-to-date with advancements in materials science and adopting the latest innovations in construction methods, the industry can continue to improve the durability and overall quality of buildings for present and future generations.