Carpeting is one of the most popular flooring options for homes today, providing a warm and cozy feel that can make any room feel more inviting.
However, as much as we love our carpets, they can also be a breeding ground for bacteria, allergens, and other harmful substances that can negatively impact our health.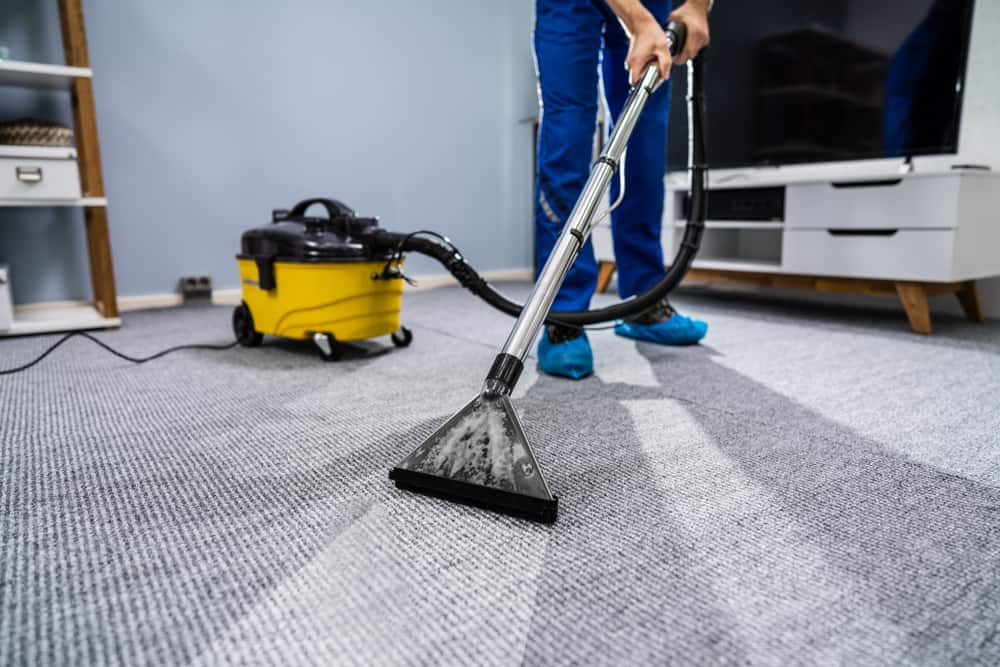 Regular carpet cleaning is essential for ensuring that your home remains a healthy and safe environment, free from the pollutants that can make you and your family sick. In this blog post, we will explore the many benefits of regular carpet cleaning for a healthy home environment.
From improved indoor air quality to a more hygienic living space, we will break down the reasons why maintaining clean carpets should be a top priority for homeowners.
We will also identify the different cleaning methods available and recommend the most effective approach to maintain a clean, healthy carpet.
Whether you have pets, allergies, or just want to keep your home looking and smelling fresh, this blog post will provide you with the information you need
Regular Carpet Cleaning Improves Indoor Air Quality by Removing Dust, Allergens, And Other Pollutants:
Regular carpet cleaning is one of the most important aspects of maintaining a healthy home environment.
One of the primary benefits of having your carpets professionally cleaned on a regular basis is the improvement of indoor air quality. Carpets act like filters and easily trap airborne dust, allergens, and other pollutants.
When these contaminants accumulate in your carpets over time, they can contribute to poor indoor air quality and potentially serious health issues.
Regular carpet cleaning can remove these harmful particles, leading to a healthier and fresher home environment. Eliminating these pollutants from your carpets can improve air quality and help reduce the risk of respiratory problems, allergies, and other health concerns.
Chem Dry Mesa offers professional and effective carpet cleaning services using advanced technology and eco-friendly solutions.
---
Read Also:
---
Carpet Cleaning Can Extend the Life of Your Carpet by Removing Dirt and Debris That Can Cause Wear and Tear:
Carpet cleaning is an essential aspect of maintaining a healthy home environment. Regular cleaning not only helps in keeping your carpet looking clean and presentable but also extends the life of your carpet.
Dirt and debris that settle on the carpet surface may cause wear and tear over time, which can lead to premature replacement.
Professional carpet cleaning services use specialized equipment and techniques to remove deeply embedded dirt and stains from your carpet, resulting in a fresher and cleaner carpet.
Regular cleaning sessions of your carpet will increase its longevity and thus, save you money in the long run. It is recommended that you have your carpet professionally cleaned at least twice a year to maintain its health and appearance.
Regular Cleaning Can Prevent the Growth of Mold and Mildew, Which Can Cause Health Problems and Cause Unpleasant Odors:
Regular cleaning can have a significant impact on the health of our indoor environments, particularly when it comes to carpets. Carpets are notorious for trapping dirt and other particles that can contribute to poor indoor air quality.
Additionally, if carpets are not cleaned frequently, they can harbor mold and mildew spores, which can cause respiratory problems and unpleasant odors.
Regularly scheduled carpet cleaning can mitigate these risks, ensuring that your carpet remains clean and fresh while enhancing the air quality of your home.
By removing the build-up of dirt and other particles, regular carpet cleaning can also improve the overall appearance and lifespan of your carpet, providing a healthier and more pleasant living environment for you and your family.
Professional Carpet Cleaning Can Improve the Appearance of Your Carpet by Removing Stains and Discoloration:
One of the significant benefits of regular professional carpet cleaning is the improvement in the appearance of your carpet by removing stains and discoloration.
Over time, carpets tend to accumulate dust, dirt, and grime that can make them look dingy and worn out. In addition to that, accidental spills and stains can leave unsightly marks on your carpet that are hard to get rid of.
Professional carpet cleaning services use advanced techniques and specialized equipment to remove these stains and discolorations, giving your carpet a fresh and clean look.
Additionally, a regular professional cleaning can prolong the life of your carpet, helping you save money in the long run.
Regular Carpet Cleaning Can Help Maintain a Healthy Home Environment by Reducing the Risk of Respiratory Problems and Other Health Issues:
Maintaining a healthy home environment is essential for ensuring the well-being of your family members. Regular carpet cleaning is one of the important steps that can help you achieve this goal.
Carpets can harbor dust, dirt, allergens, and other harmful materials that can trigger allergies, asthma, and other respiratory problems. These contaminants can accumulate over time and affect the indoor air quality of your home.
By cleaning your carpets regularly, you can eliminate these trapped pollutants and create a healthier living space.
In addition, regular carpet cleaning can help prevent the growth of bacteria and mold, which can also pose health risks to you and your family. By investing in professional carpet cleaning services, you can ensure that your carpets are thoroughly cleaned and maintained, promoting a healthy indoor environment.