At some point, everyone needs to rid their home of old furnishings or help a relative downsize, maybe assist with an estate clear out. Springs can pop out of couches, beds break down, and chairs can just become worn. Sometimes the pieces are fine; there's just no room in the house.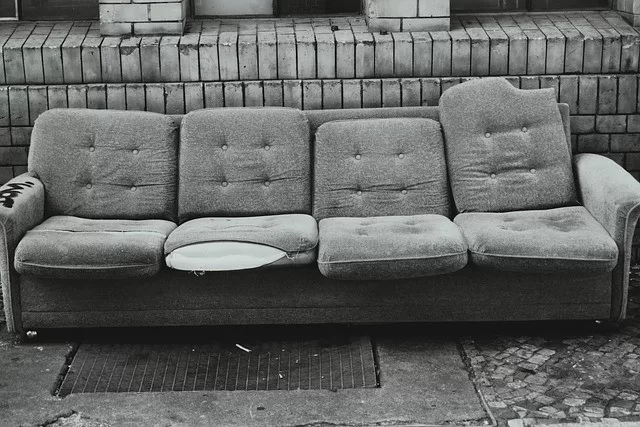 The conundrum is not that you must let go of the pieces; it's how you will dispose of them. Removal companies help take furnishings like couches out of homes and place them in a donation center or even the dump yard depending on the piece's condition.
It will be up to you to research a dependable specialty company. The right one will focus on the disposal of bulky, heavy items; visit Ridly, an eco-conscious company that prioritizes the customer's best interest and needs.
Companies like this one will ensure prompt, simple disposal with the little hassle when you no longer need your couch or other furnishings. Consider these tips when considering letting go of household furnishings with the help of a furniture removal team.
What Will You Do When You Need to Get Rid Of Furniture Efficiently And Quickly
Sometimes when your house is overwhelmed with underwhelming furniture, the objective is to eliminate the pieces. Some people attempt to sell to others who might need some items to make a little cash from the investments.
Usually, though, people in the furniture market want relatively flawless things instead of worn-out couches or broken-down beds, which makes sense. When looking at "well-loved" pieces, those who are in need hope for a donation or look to their church organization.
The best you can do with your old couch is to contact a rubbish removal service specializing in bulky, heavy items to dispose of them through a donation center or recycling, or it might need to go to the dump yard, depending on the condition. A few steps you'll need to factor in when considering letting go of furniture include the following:
● Inspect the Couch or Other Pieces of Unwanted Furnishings to Determine the Condition
Before determining a disposal method, it's vital to assess the condition of the couch you're hoping to let go to a different life. It may have the potential for repair, which would make it virtually like new. Maybe in its current condition, it would be ideal to donate to a family in need.
It could also be recycled to get a whole new life. Some things you want to pay close attention to include the following:
The structural damages include the item's frame to see if there are any cracks, splits, or warping or if the piece is solid and intact. If it's only a few seconds away from collapsing, it's impossible to save it.
Check for excessive wear and tear, which would include stains that are too ingrained to remove, dents, chips, and scratches.
What is the functionality of the couch? Can you sit on it without it falling to the floor? It must go to the dump yard if it's not functional. Foul odors you can't remove are also an excellent reason to toss the piece, and an infestation of pests is a reason to take it to the dump immediately.
The rarity is worth considering if the piece is antique or vintage. If it has wood features, especially oak, you might want to consider a restoration over removing the item.
---
Read Also:
---
● Donation of the Couch or Other Items You Have No Purpose For
The ideal scenario is when you have no room in your household for all the furniture you have, making it necessary that you get rid of the couch or other pieces in order to create a functional living space; the positive thing to do is research charities to pass the items to where people will benefit from them.
Often the rubbish removal team will pick up the furniture and drop it off at donation sites where the pieces will be restored before the individuals in need receive the items. Ensuring the things are in reasonably good condition or can be repaired is essential so people can use them functionally. The waste removal team will know if a piece is beyond the point of being able to go to a donation center. They'll make the final decision on whether it should go to recycling or perhaps head to the dump yard.
Recycling is another optimum way to encourage environmental sustainability and decrease waste. Some recycling centers accept couches and other pieces of old furnishings. The rubbish removal team will be up on that information and know precisely where to take the items. It's a great way to support charities while removing unwanted items from your household.
● You can Choose to Repurpose Old Furnishings If You Have the Space
Instead of adding to the dump yard, you can try to repurpose old furnishings before contacting the rubbish removal company. It won't always work since it's not always possible to breathe new life into old pieces.
A couch is a challenge to repurpose into anything other than a couch. You could take it down to the frame and create a futon or even develop a sound daybed for use in a guest bedroom, but it would probably take plenty of materials and effort if you want to go to that extent in saving the piece.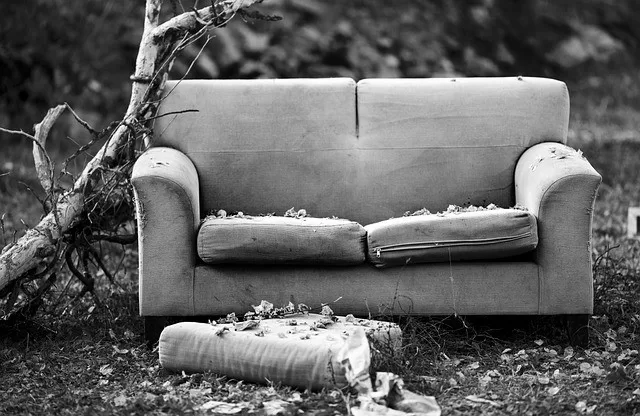 If you have a guest room to redo, it would be a fun, creative effort and save waste from heading to the landfill. Again the proof will be in the frame. If the structure is solid and strong, then you have something to work with.
If it's in a functional capacity, you will be able to make it safe enough to repurpose it. Someone recycling might be able to strengthen the frame to make it reusable for a charity, but that takes precise knowledge and skill to ensure the end result will be functional to avoid safety mishaps.
What Should You Do with Your Unwanted Couch and Other Furnishings
Prioritizing sustainability and responsible waste management is key when the furniture needs to be removed from your home. Fortunately, some rubbish removal services focus on these factors and have as one of their specialties removing couches and other bulky, heavy items from the house.
The primary objective of these services is to give new life to the items the service professionals remove, either through donation or recycling efforts. Sending the pieces to the dump yard is a last resort. Some of these professionals are connected with charity organizations and recycling centers with the hope of bringing gently used items that individuals can reclaim once a bit of work goes into them.
The rubbish removal teams are proactive in minimizing the effects waste, especially bulky elements like these, has on the environment. Their goal is to turn the removal into a positive experience by giving the items a second chance in a new home.
Final Thought
Sometimes homeowners are left with too much furniture; either they receive items through loved ones' estate closeouts, the family passes pieces down when they decide to downsize, or they buy new pieces and are left with the old.
Finding a way to clear the house of unwanted pieces like the couch, old beds, and worn chairs is challenging. It can be complicated if you don't have transportation to haul the pieces to another location, like a donation center or recycling site, or take it to the dump yard.
Fortunately, rubbish removal services provide specialty options for removing bulky, heavy items from homes. There's often an extra charge for these pieces, but these reputed providers will take the things to donation sites so charity organizations can access needy families.
They will also transport to recycling centers so the furnishings can be repaired and made functional for use with various organizations. The last resort is taking the items to the dump yard. The only way couches or other furnishings end up in the dump is if they're beyond the point of repair, saturated with foul odors, and nonfunctioning.
When you pass your oversized items like a couch or other furnishings to the rubbish removal team, they prioritize finding a sustainable solution and minimizing the effects it could have on the environment. The objective is to find a home that needs the couch as much as the couch needs a home.