While carpets add to the beauty and charm of your home enormously, maintaining them can be quite a task.
The soft and cozy fur that lends carpets their comforting feel is also the reason why they tend to get so dirty since the fabric is more prone to collecting and housing dust, bacteria, and mites.
So, it is crucial to have them cleaned properly. However, choosing a carpet cleaning service that suits your requirements and needs can be a complicated task. Especially for beginners, or first-time carpet owners.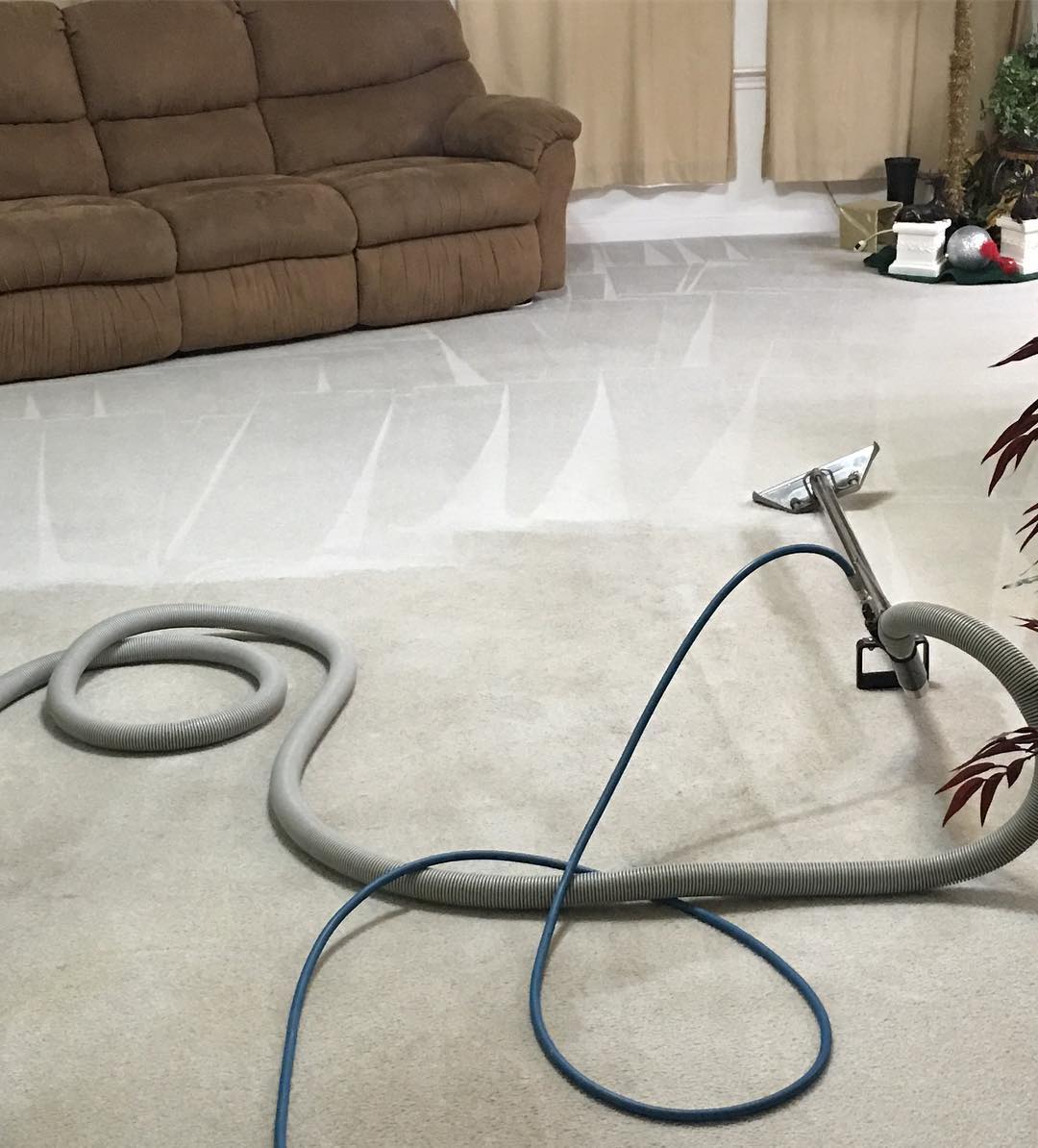 In order to help you out, we've created a quick and easy guide that will help you choose the best carpet cleaners for yourself, and let you come home with a clean carpet and a satisfied mood.
Should I Hire Carpet Cleaners?
Before we move on to the details, we're going to address a primary concern that most people have – deciding whether they should hire professional cleaners or not.
While you do have the option of doing the carpet cleaning yourself, there's no mistaking the fact that trained professionals who specialize in that area will do a better and more thorough job.
On top of that, they also have a variety of cleaning agents, suited for all types of carpets that will help maintain the beauty and quality of your items. Most of the generic cleaners that we use tend to be harsh and can even end up bleaching your carpet.
Furthermore, if we try to clean our carpet ourselves, the chances of overwashing or over shampooing are higher, both of which can seriously damage your carpet.
So, to put in simpler words – yes, you should hire a professional carpet cleaner (if you can). They'll do a much better job than you and I, and there will be no hassles or trouble. All you'll have to do is wait for your carpet to come back cleaned and dried.
---
Read Also:
---
How Can I Choose the Best Carpet Cleaners?
Choosing the best carpet cleaner can be a tricky task since there are so many companies and service providers out there. However, there are a few tips that will help you find out which companies are better, and which you're better off without.
1. Read Reviews
Like all other things, one of the best and easiest ways to find out how good a company and its services are is to read reviews.
Instead of just relying on the testimonials that are present on their site, go to third-party blogs and sites like Yelp and read the customer reviews there.
If you live in a well-known area or city, you can even consult blogs like Angie's List and more, which often create lists and catalogs about the best services in an area.
2. Check Out Their Policies
Another important tip that we recommend is that you check out a company's policies and rules before you hire them or book an appointment.
A lot of the time, after you book an appointment, you might have to cancel or reschedule. If that happens, I'm sure that you don't want to shell out tons of money just to rebook or cancel right?
So, make sure to read up on company policies about rescheduling, cancellation, and more before you choose. Otherwise, you might end up facing a lot of trouble later on.
3. Learn About Their Equipment
Here's a tip that most people do not think about but actually makes quite a difference. When you're looking for carpet cleaning services to hire, take a look at the kind of equipment and supplies that they use.
The reason why this is important is that, as we mentioned earlier, carpets are made of various kinds of materials and fabrics and they tend to be quite delicate as well.
If the correct kind of equipment or supplies isn't used, your carpet might end up getting damaged.
What Should I Keep in Mind While Choosing a Carpet Cleaner?
When you choose a cleaning service for your carpet, there are some important things that you need to keep in mind as well.
These tips are going to ensure that the decision you make will be an informed one, and won't lead to a lot of trouble or challenges
1. Create A Budget/ Keep Prices in Mind
One of the most important things to consider is the prices of the service as well as your budget. Before you hire a carpet cleaning service for yourself, make sure that you create a comfortable budget for yourself.
Carpet maintenance might be a bit expensive, but that doesn't mean that you'll have to spend tons of money.
Create an average budget and then take a look at the prices of popular cleaning service-providers near you. Opt for companies that have prices that fit your budget.
2. Remember Your Carpet Specifications
The make, model, and material of your carpet is another crucial factor to take into consideration while choosing your cleaner.
We've already stated before that different carpets require different cleaning supplies and equipment. If due care and consideration aren't taken, there is the possibility that your carpet might get damaged.
If your carpet requires a specific kind of cleaner or needs to be cleaned using a certain method, make sure to verify whether the cleaning company has them or not.
3. Take a Look at Your Warranties
If you've purchased your carpet from a renowned brand or carpet seller, then there is the possibility that your carpet is covered under a warranty.
Usually, carpet companies provide warranties for stains, and even wear and–tear. So, if your carpet is stained and you need to get it cleaned, check to see if your warranty (if you have one) covers it or not. You could even speak to your seller about the same.
However, here's a quick word of caution: make sure to read the warranty details carefully as there tend to be a lot of specifications and there is the chance that the cause or reason as to why your carpet is soiled will not fall under the purview of the warranty.