Living room lamps are great for setting the mood and offering light, while not being too bright.
If you find that your living room could use a little bit lighter, but you don't have any shelf space, a floor lamp would be a great solution. Because a floor lamp has a base with a pole and attached lights at the top, it can stand on the floor on its own.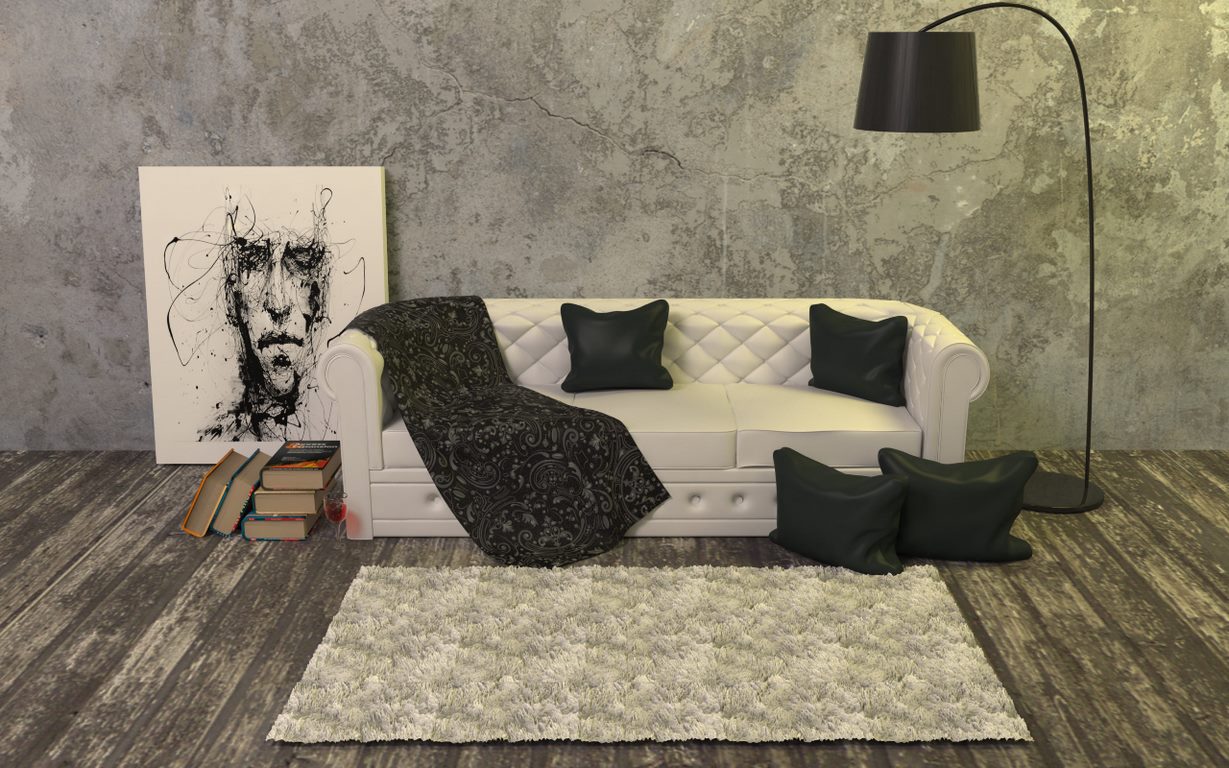 These lamps don't just add a new light to your space, they can also add decorative detail. The placing of a floor lamp can enhance the overall look of your space.
In this article, I will be going over how to choose the best floor lamp for you and your room and the best place to put it.
Choosing the Best Floor Lamp
Choosing the best floor lamp to purchase is the next step after you've decided to add one to your room. There are several different types and they would each add something different to your space.
The traditional floor lamp would be the best floor lamp for minimalistic room decor. This is because it has a simple base and pole that leads to a single light bulb and a lampshade.
A torchiere lamp is very similar to the traditional lamp, however, the light source on this lamp is pointed up while the traditional lamp has a shade that makes the light point down.
The tower lamp has a very soft light and can be used as a nightlight, while it adds nice room decor lights. A task lamp has a curved pole, so it goes above your head and is great while you're doing work or reading.
A tree lamp has many light sources attached to the pole and often has the ability to twist and move them. The candelabra lamp adds a very sophisticated and elegant look, so it's a great light decoration for rooms that are elegantly decorated.
---
Read Also:
---
Where to Place a Floor Lamp
After you've decided what kind of floor lamp you want, you have to decide where to put it, which is not an easy task. When you are deciding where to put your lamp, it is important to find a place where it is out of the way and the cords aren't exposed to any walkways.
If you have a specific chair or spot on the couch that you work or read, consider putting the floor lamp right beside the chair to give you more lighting.
If you want to create a focus for your living room using floor lamps, you can put them on either side of a couch. To make sure the decor in your room is cohesive, you should make sure the 2 lamps are exactly the same.
If you want to draw attention to a piece of art, you can place the lamp right beside it or under it. If you want to create a cozy feeling using the floor lamp, you can place it in between 2 chairs.
If you want to create the same lighting at night that you get from windows during the day, you can place a floor lamp into the windows. Placing lamps in the corners of your living room will help to direct your lighting to the center of the room.
If you're using a tree lamp, you could even direct each light to the different areas of the room that you want to be lit up. You can also put a torchiere lamp right next to your tv if you want. Don't worry the light from the lamp won't affect your ability to watch tv, since the light is pointed towards the ceiling.
Floor lamps are a great solution to a room in desperate need of more lighting. If you have limited shelf space, a floor lamp is perfect, because it has a base and pole that makes it capable of standing on its own.
There are several different types of floor lamps to choose from and they all create different lighting and decor. After choosing what kind of floor lamp you want, you then have to decide where to put it. You can put your lamp virtually anywhere you want, considering it's your living room and your style.