Painting a room is one of the most transformative and rewarding home improvement projects.
It allows you to refresh the look of a space, infuse it with your personality, and create a cozy and inviting atmosphere.
If you're new to painting, the task may seem daunting, but fear not!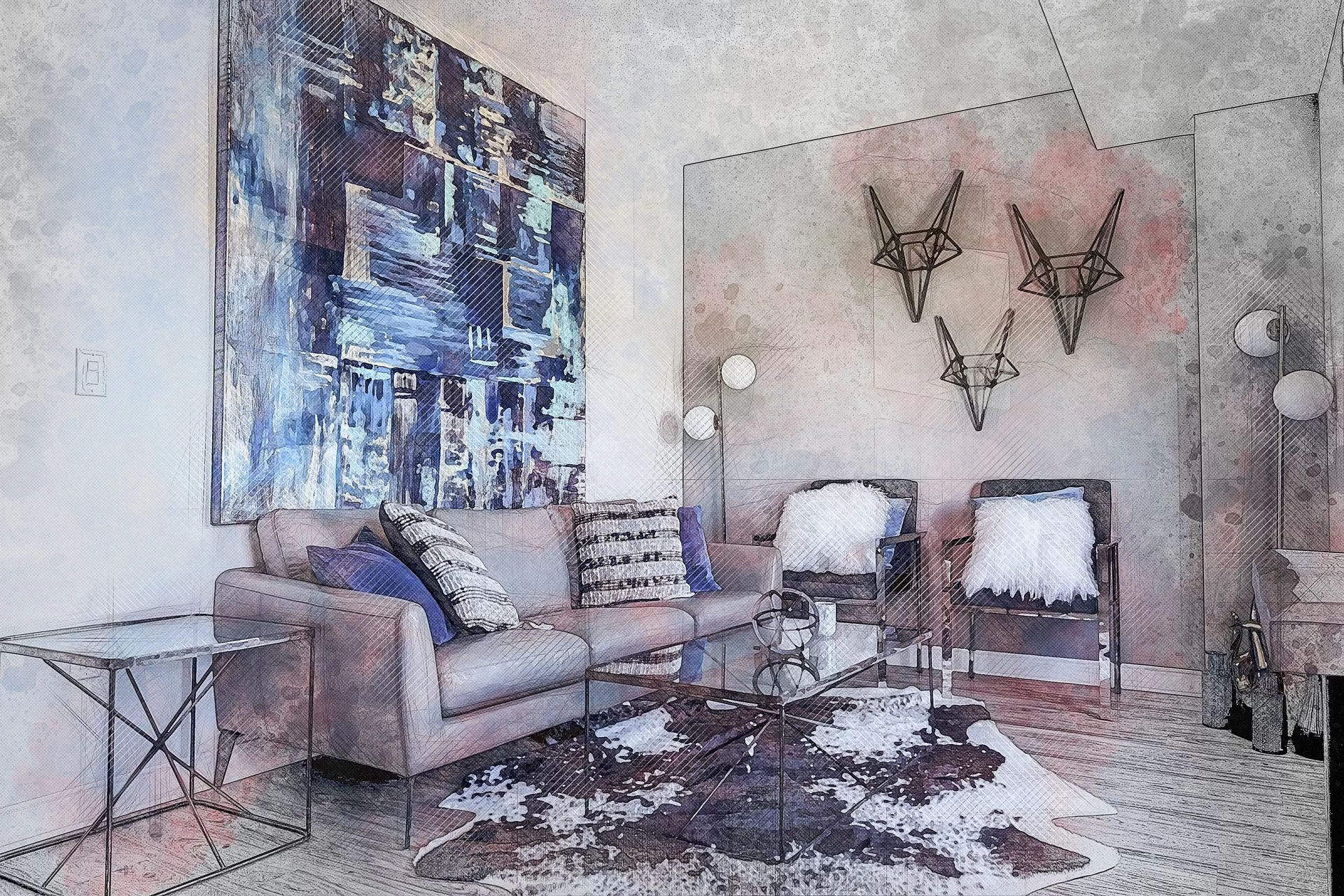 This beginner's guide will walk you through the process step by step, ensuring a successful and satisfying painting experience.
Plan and Prepare
Before diving into the painting process, take some time to plan and gather the necessary tools and materials. Here's what you'll need:
Paint: Choose your desired paint color and finish. Acrylic latex paints are commonly used for interior walls due to their durability and easy cleanup.
Primer: If the walls have never been painted or you're transitioning from a dark to a light color, a primer will help achieve a smooth and even finish.
Brushes and Rollers: Invest in quality paint brushes and rollers appropriate for the type of paint you've chosen.
Painter's Tape: Use painter's tape to protect baseboards, window frames, and other areas you don't want to paint.
Drop Cloths: Cover the floor and furniture with drop cloths to prevent accidental paint splatters.
Sandpaper: If there are imperfections on the walls, sand them down for a smooth surface.
Cleaning Supplies: Ensure the walls are clean and free from dust and grease before starting.
Preparation
Prepare the Room
Clear the room of furniture and decorations, or move them to the center and cover them with drop cloths.
---
Read Also :
---
Remove any hardware, such as light switch covers and outlet plates.
Use painter's tape to protect the edges of trim and baseboards, and cover electrical outlets.
Patch, Repair, and Clean
Inspect the walls for any holes, cracks, or imperfections.
Fill them with spackle or putty, and once it dries, sand the areas to achieve a level surface. Make sure to clean the walls before starting to paint as well.
Painting the Room
Apply Primer
If you're painting over a dark color or new drywall, applying a coat of primer is essential. Primer helps the paint adhere better and provides a uniform surface for the paint to cover.
Start Painting
Begin by "cutting in" the edges of the room with a paintbrush.
This involves painting a 2-3 inch strip along the edges, corners, and areas near the ceiling and baseboards that the roller can't reach.
Use steady hands and take your time to achieve clean lines.
Use the "W" Technique
Once the edges are done, it's time to use the roller. Pour paint into a paint tray and dip the roller into it.
Roll off any excess paint on the ridges of the tray. Start rolling in a "W" pattern on the wall, filling in the spaces with horizontal strokes.
This technique ensures the even distribution of paint and avoids visible roller marks.
Workin Sections
Paint the room in manageable sections, usually a 4×4-foot area at a time. This prevents the paint from drying too quickly and allows you to maintain a wet edge for seamless blending.
Apply Second Coats
Once the first coat is dry, inspect the walls for any thin spots or uneven areas. Apply a second coat for a more polished and vibrant finish. Allow sufficient drying time between coats.
Finishing the Job
Remove Painter's Tape
Carefully remove the painter's tape while the paint is still slightly wet to avoid peeling off dried paint with it.
Clean Up
Properly clean your brushes, rollers, and paint trays for future use. Return furniture and decorations to their original positions once the paint has dried completely.
Hire a Professional Painting Company
Painting the rooms of your home can be a tricky and daunting task. If you're not up for the DIY, it's best to hire a professional, local home painting company.