Value of the art is what determines the success of a painting, not particularly the color selection.
Two similar colors may hold different values depending on how they have been crafted. Some painters will offer to give you the world and won't take their word for it.
It is hard to find a good company that will offer perfect painting services. With the overcrowded market, you will definitely have to break a sweat to find one.  Therefore, you need to look for certain qualities from the firms offering such services.
Narrowing these qualities down to the best is what will determine whether you will have a perfect painting job done.
Below are some qualities you can look for before hiring a painter to work on your house.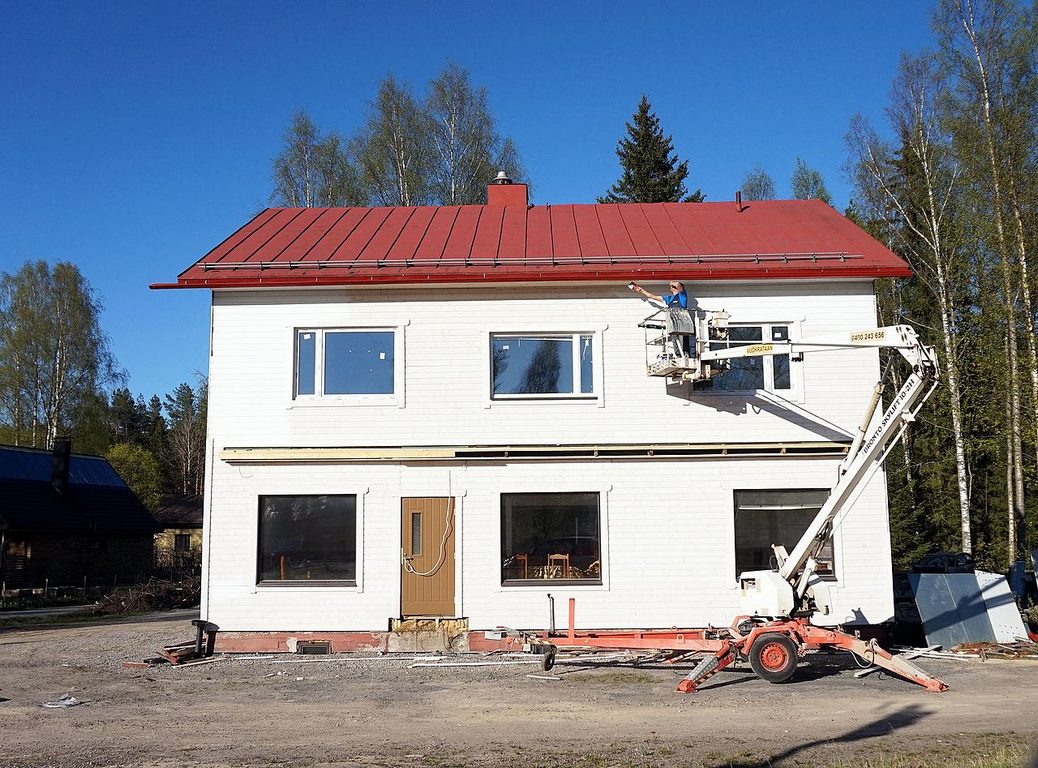 1. Consider Hiring an Insured Painter
Accidents happen during painting. A ladder may fall on your car or the paint spills on your roof.  You should not incur expenses in case of such. It is advisable to hire a painter who has a liability insurance plan.
The plan should be of at least $1 million. We do not anticipate such accidents often and thus, may not consider such when hiring painters. But what if it happens? Therefore, it is better to be safe. Furthermore, in case of injuries, you will not be liable or billed for any medical treatment.
While inquiring about the insurance status of the painter, be sure to also see the certifications. The painter should not get agitated when asked for the certification.
In case you pick any weird behavior when they are asked to produce the certification, continue searching for a better company.
2. Does the Company Hire Contractors or Deal with Employees?
Look into whether the project will be carried out with regular employees or contractors. However, this is not a determination for the competence of the company; however, it is good to be aware of the company's manpower.
A company with employees guarantees you that their manpower is experienced and has an insurance plan covered by the company. In case the company is working with contractors, every painter should be insured.
Some startup companies find it easier to operate using regular contractors to minimize expenditures. Depending on the preference of the company it is good to ask as many questions as you can about their manpower.
3. Search for the Company's Reviews
If the company offering painting services has a website go through it and check whether clients have left their reviews. Read the reviews and make your judgment on whether it is appropriate to work with them.
Any controversy available on the page should raise doubts and thus you should proceed to work with them with caution. Additionally, if the company does not have a website you can ask around about its reputation.
When asking for reviews or reading them, watch out for several things such as; do they finish projects on time? Do they follow the client's instructions? And can they be trusted? Noteworthy, not every review will be honest or will give a clear picture of the painting services offered by the company.
Therefore, you should read through most of them and create a picture of the company yourself before making the decision to hire them. Some painters offer a warranty for the job done, inquire about such and whether it is true or it's just a marketing strategy to score clients.
4. Lead Hazard Awareness and Clean Up
Lack of proper lead dusting may cause harm to the occupants of the house especially to the kids who can get chronic childhood lead poisoning. Thus, the company offering painting services in your house should not the appropriate and safest process of cleaning lead.
Furthermore, they need to use High-Efficiency Particulate Air filters. If they are unwilling to give feedback on this matter or show their knowledge on it that should reduce their chances of getting hired. Moreover, they should be willing to at least clean it every day.
---
Read Also:
---
5. Check Whether they Have a Plan
A professional painting company will lay down a plan from the beginning to the end. Hence you need to ask the company you intend to hire what their plans are.
A company with no plan will probably carry out a shady job. Therefore, the company should give you a proper plan and all the items needed for the job so that you can plan your finances.
Operating with a plan will save both time and cost. Thus, you should hold a discussion on the painter's plan if it does not make sense to you then you can opt for another company.
6. Company License
No company or independent painter should operate without a license. Therefore, while looking at other factors do not forget to ask for their license.
This is a guarantee that they are recognized and can deliver a good job. Licenses are divided into different categories such as; residential and commercial property licenses.
Thus, for your house, you will need residential licensed painters or companies. You can also check for the validity of their license online and look up whether they have any pending issues.
Final Take
Hiring an unqualified painter will cost you more since you will have to redo the job far too soon. Looking for a qualified and licensed one is also not an easy task.
Do not consider the cost of the project first since you may land on a cheap painter who may be less qualified. Therefore, look for factors that have been discussed in this article first before discussing the costs.
Whoever you choose to do the painting job will be part of your life for the better part of the future since you will be living in that space. Hence, you want to hire a painter who will; follow instructions, provide you with an elaborate plan, is licensed and insured.
These are just but a few factors you should look at before getting into a contract with a painting company.