Owning a home is one of the few investments many consider a lifetime achievement.
Depending on how you maintain it, your home is also an investment in your financial future that either depreciates or appreciates.
Taking good care of it alone isn't enough to warrant an exceptional resale value. There's more you can do to reap an even bigger financial benefit.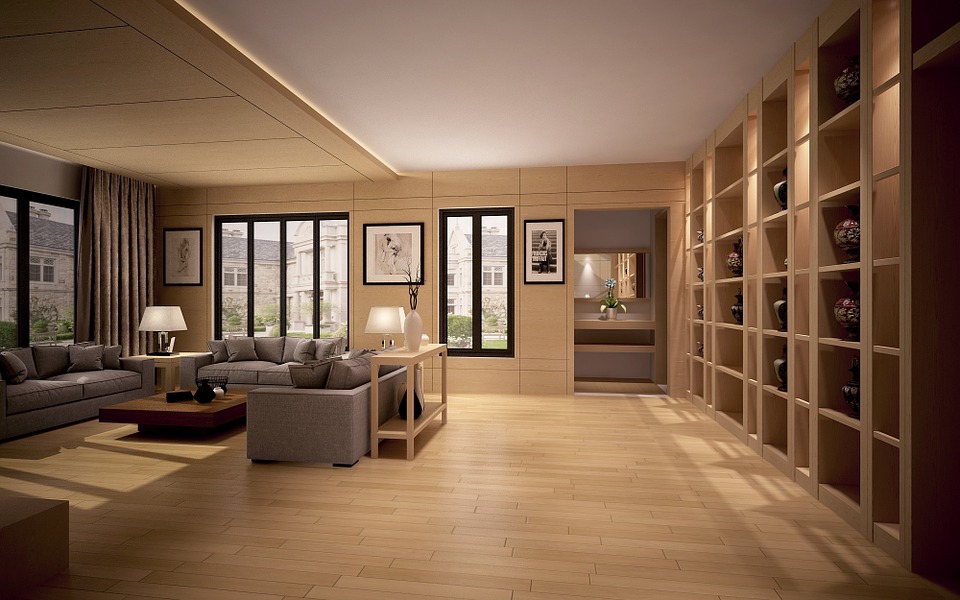 It all starts by focusing on simple upgrades that come with a high return on investment. These may involve exploring the latest remodels and hottest design ideas.
Better still, it could be a matter of making a few simple and cost-effective changes that positively affect your property's value. Here is a look into simple, practical ways you can leverage to increase your home's value.
1. Renovate the Kitchen
The kitchen is potentially the first room that gets the most attention from any prospective home buyer. In most cases, buyers who are not impressed by the kitchen may walk out of the deal and consider other options. Plus, if it's outdated, buyers will use it as a reference point when making their initial bid.
That's why you should always focus on updating it with the latest kitchen trends. Updating your kitchen is a matter of undertaking simple remodels that can lift its appearance and impact its overall value. It could be repainting it with bright colors for the kitchen and replacing all the old appliances.
It's worth noting that prospective home buyers often search for efficient and money-saving solutions in the kitchen. So, considering appliances that are more energy-saving will be an added advantage. Also, updated new hardware on your countertops and cabinet fronts will be a step towards increasing the overall resale value.
2. Work on the Interior Design
Interior design is key to elevating every home's overall internal outlook. Not only does it give your home a good outlook, but it also plays a key part in increasing the home's resale value. The design doesn't have to be fancy or lavish to command a huge resale value.
Even some of the simplest and straightforward design updates that are well executed will still fetch you a higher price.
The good thing is that simple designs and interior decors, such as a Moss wall, come with relatively small price tags. As such, they shouldn't be hard to implement. Other interior design projects that'll have a positive effect on your home's value include;
Updating light fixtures
Repainting interior doors
Adding crown molding
These simple renovations are less impressive but carry a better visual appeal that may affect your home's overall value. So, the trick lies in carrying them out diligently and ensuring they elevate the existing interior design.
---
Read Also:
---
3. Some Simple Painting Will Do
Painting is often considered a good place to start when seeking to increase your home's value. Whether on the interior or exterior walls, it's still a useful home improvement tip that elevates your home comfort even when you're not planning on selling.
Luckily, you don't have to contract any professional painting services to achieve what you want. A simple DIY job will still serve your intended goal.
The challenge only lies in finding the right colour schemes that'll accentuate your home to give it a beautiful new look. No matter the extent to which you want to paint your home, adding a bright coat of paint can turn old and rusty surfaces new.
This greatly increases its future listing price. It also comes with an instant charm that'll be impressive in the eyes of any buyer.
4. Make Your Home More Spacious
It's no secret that bigger homes tend to sell for more money. The average price of a home is first calculated by estimating its size before anything else. The amount of space it sits on is also crucial to how much it'll fetch you in value.
So creating more space and probably adding a square foot can go a long way in increasing the real value.
When you feel your time is up, look around and identify the space you can free up. It could be one of the spaces occupied by a wall partitioning or an extra room that doesn't serve any important purpose. However, this is an incredibly challenging task that may require you to involve a home improvement expert.
This is just in case you mess up and ruin an already good space. The experts can be really helpful in advising you on the right places and corners in your house that need to be freed for more space. To make this even more successful and less costly, focus on reinventing an existing space and convert it to extra free space.
This will open up the house and leave it big enough to suit a potential homebuyer's needs. As a result, you'll not only add a space that accommodates the buyers' needs but also increase your home's total value.
5. Modernize Your Landscaping Design
The increasing number of real estate projects means you have stiff competition selling your home than ever before. As such, you need to develop a unique selling point that can increase your home's competitiveness in the market.
A beautiful home is probably the most viable selling point to help you sell easily and at a good price.
No matter how you position your home in the eyes of the buyer, if its physical appearance isn't appealing, you may not sell it for the right valued price. The buyer will probably pay for the value attached to its location and not for the home's outlook.
So, consider updating your landscape design into something modern. Focus on elevating how your home looks and uplift its outdoor environment. This way, you'll stand a chance of cashing in on a good sale.
Bottom Line
Increasing your home's resale value involves making small changes that alter the original appearance and create a whole new look. While these changes will cost you a few dollars, they come with an added benefit that'll see you gain more than what you've spent.